We cannot let them go hungry during their Eid. We cannot see them crying when it is supposed to be a celebration of triumph.
Did you know, the country of Chad hosts the second-highest number of refugees per capita in Africa? It's one of the reasons we opened a new office in Chad earlier this year. And yet, we couldn't have foreseen that the recent conflict in Sudan would push more than 179,000 new refugees into Chad. We have been placed for such a time as this.
Prior to this conflict, Chad had already welcomed nearly 600,000 refugees including individuals from Sudan, the Central African Republic, Niger and Cameroon. As one of the poorest nations in the world, Chad does not have the resources to handle the mass influx of refugees from Sudan.
An urgent humanitarian crisis is rapidly unfolding at the Chadian border. Like you, our hearts are broken and we're ready to respond. Today, we're sharing an update on the evolving crisis and how you can help refugees in Chad.
---
Who are the refugees arriving in Chad?
The current influx of refugees are from Sudan, specifically West and Central Darfur. Most of those arriving are women and children as it is almost impossible for men from certain tribes in West and Central Darfur to make the journey due to the targeting of males from different tribes.
What makes this situation especially unique is that World Relief has a personal connection to many of the refugees entering Chad. These are families and individuals that we've served through our office in Sudan. Our teams have known these people for a long time and have built relationships with them. They have walked alongside and witnessed their Darfurian brothers and sisters regrow decimated communities and rebuild livelihoods. The response to this current crisis is deeply personal as much as it is professional.
Many refugees arriving in Chad are doing so without food, water, shelter and other protection measures. Many will face hunger, thirst, exploitation or even death. There is an immediate and urgent need to respond in order to save the lives of the people who are facing some of the most dire circumstances imaginable.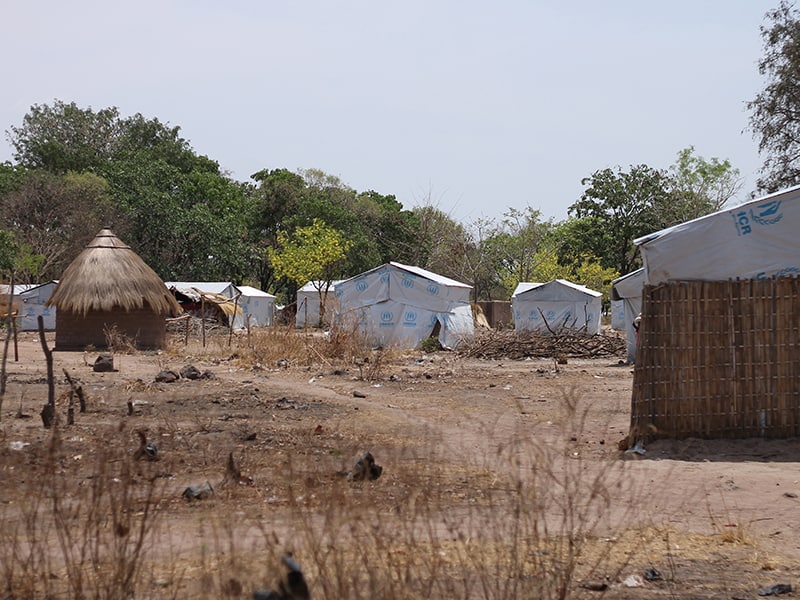 Tragedy During the Holiday Season
To make things even more challenging, many Sudanese people find themselves away from home, in a foreign land, during the coming Eid-al-Adha — one of the most significant holidays celebrated in Islam.
The word Eid, which means "feast or festival" is used to refer to two major holidays. For our Muslim brothers and sisters, Eid al-Adha, or the "Feast of Sacrifice," falls on June 28th this year. The holiday honors Abraham's willingness to sacrifice his son in obedience to God's command and is a time when many Muslims give generously to help those in need. Today, they should be celebrating with family, friends, neighbors and relatives. Instead, they have been displaced in a foreign land.
Despite religious differences, as Christians, we are commanded to take care of our fellow human beings. As Matthew 25:40 says (NIV), "Truly I tell you, whatever you did for one of the least of these brothers and sisters of mine, you did for me."
We pray for our brothers and sisters who are experiencing life's most heartbreaking circumstances. May they feel seen, heard and protected during the Eid and throughout their journey in refugee camps.
How You Can Help Refugees in Chad
An emergency response team composed of World Relief staff from around the world arrived in Chad on June 12, 2023 to support World Relief's Chad office in a cross-border refugee response. There are reports of mass casualties and bodies waiting to be buried along the border. A horrific and heartbreaking scene.
Crisis response is a tangible way for us to extend the love of Christ to those who are suffering in their greatest time of need. We cannot control when a crisis strikes. But when it does, God calls you and me to respond with compassion – wherever and whenever help is needed most.
We invite you to join us in prayer and by giving to our response effort in Sudan and Chad. World Relief is aiming to raise $400,000 for this response. One hundred percent of funds raised will be used for direct aid for vulnerable families impacted by this crisis.
With your help:
$10 can provide water for a family
$20 can provide clothes for a child
$30 can provide meals for a family for a day
$75 can provide blankets and a solar lamp
Your generosity will go directly to teams on the ground in Chad to provide a safe haven for Sudanese refugees with access to food, clean water, basic necessities and temporary shelter. It will also help families pay for burial expenses for the loved ones they've lost.
For nearly 80 years, World Relief has been responding to crises and disasters, providing emergency relief and building resilience where and when it's needed most. It is our desire and hope to see a world free from suffering and injustice.
---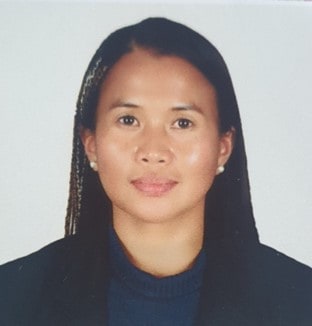 Carrell Cataya Magno is Protection Program Manager at World Relief Sudan.
Carrell has nearly 20 years of experience working in complex humanitarian environments. She has background in general protection, human rights, violence prevention, community empowerment and coordination of humanitarian response. Prior to joining World Relief, she worked with Nonviolent Peaceforce in South Sudan for more than six years. She also worked with a number of NGOs in the Mindanao region of the Philippines, and she has extensive experience working in remote locations. Carrell has demonstrated success in negotiating with armed actors at the local level for access for humanitarian workers (both her own team and others) and protection of civilians' rights. Carrell holds a Bachelor of Arts in Community Development from the University of the Philippines and a diploma in Sustainable Development Studies from Mindanao State University.