Serving Across the Globe
Partner with local churches and communities around the globe to provide relief from suffering and help people rebuild their lives.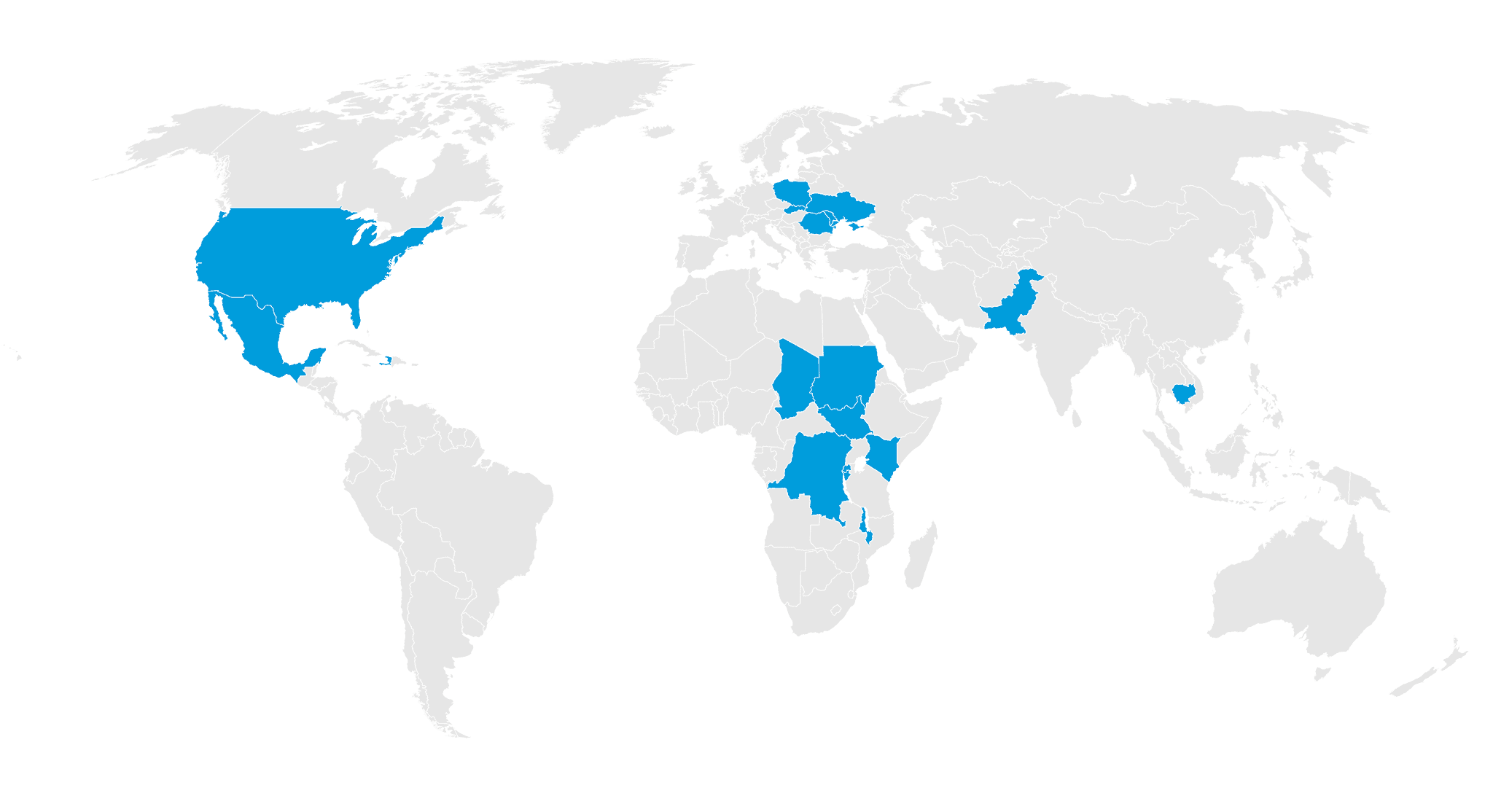 U.S. Offices
Today, over 68 million people have been forcibly displaced worldwide. Most of whom cannot return home. After years of fleeing violence, war, famine and extreme poverty, their greatest hope is to once again belong—to find a place to rebuild their homes and lives. World Relief partners with local churches and community-based organizations across the United States to provide support for thousands of immigrants and refugees who are seeking a place to call home.
International Offices
In over a dozen countries, throughout Africa and Asia, as well as in Haiti, World Relief partners with local churches to catalyze change, resulting in thriving families, flourishing communities, and strengthened churches. World Relief brings churches together in partnership with one another, equipping and training leaders in both spiritual development and holistic program areas.
Program areas address a wide range of needs, including child development, health, nutrition, agriculture, savings, peace building, and more. As a result, individual lives, communities, and even entire regions are transformed—moving from despair to hope, dependence to self reliance, and isolation to thriving community.