World Relief exists "to empower the local church to serve the most vulnerable." On Wednesday, May 17, this was on full display, as World Relief Western NY hosted a Pastor's Lunch at New Hope Free Methodist Church with President and CEO, Myal Greene.
"The church has no exit plan," Myal Greene shared. Long after political views change and institutions leave, the church remains. If World Relief closes tomorrow (which it won't), the local church will go on, serving those in the most vulnerable situations in Western NY and around the globe.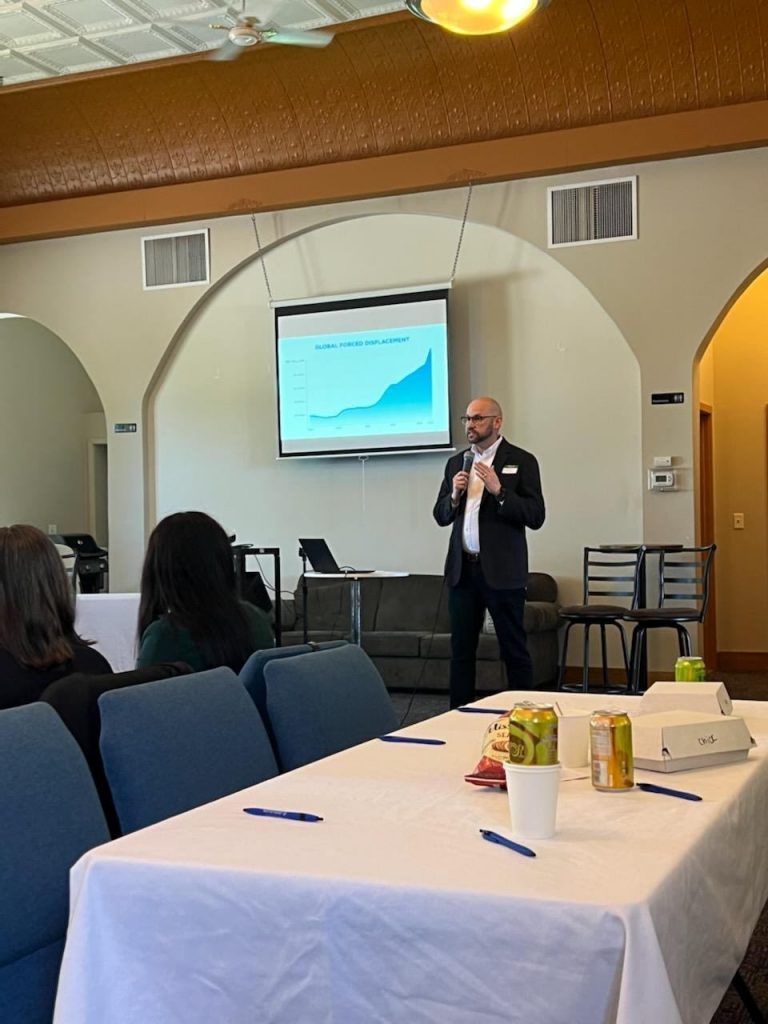 "The church is also best positioned to meet the needs of the vulnerable holistically." At World Relief, we believe there are nine factors someone needs to meet to be stable: housing, language, employment, transportation, health & mental health, finances, school/youth, legal status, and community connections. As a resettlement agency, we do our best to help every client reach these nine stability factors in their first 90 days (about 3 months). That is the length of time we receive federal funding for as a Resettlement Agency. It is beyond difficult, and even if we succeed, what happens on day 91? 100? 200? The answer is the church. "The Church is God's intended institution of restoration," Myal continued, referencing Ephesians 3:10-11.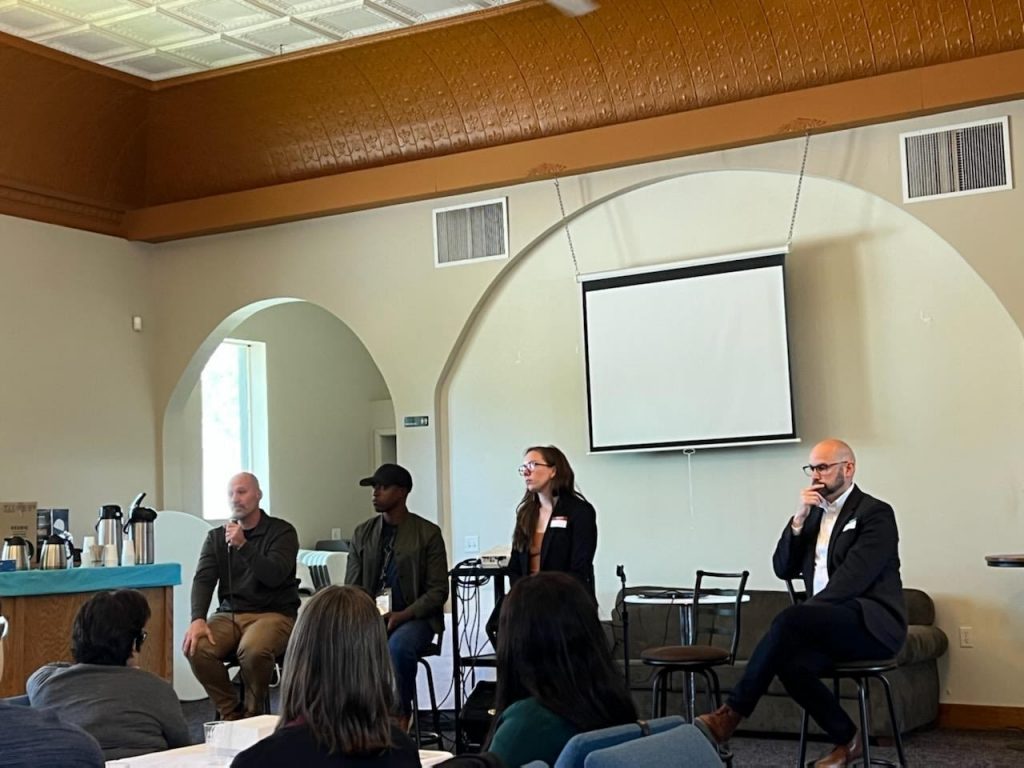 The audience didn't need to take Myal's words as the only evidence though. World Relief Western NY's Church Mobilizer, Pastor Heritage Munyakuri, and Pastor Scott Sittig of New Hope Free Methodist Church, also shared their story. In 2006, Heritage and his family showed up to New Hope Church, 15 minutes before the service ended and speaking almost no English. 16 years later, they sat next to each other as friends and fellow pastors talking about how their friendship grew and transformed them, their families, and their churches. It was not always an easy journey, but it was full of joy and growth. "Scott became African," Heritage joked, referencing the weekly 4-hour prayer times they held together. "I learned how to linger in God's presence," Scott shared in response.
"New Hope made me who I am…They planted the seeds in me that grew into who I am today," Heritage shared. Now, as a pastor and employee at World Relief, he welcomes refugees and other immigrants just like he was welcomed all those years ago and challenges the local church here in Western NY to heed God's commands and do the same.
We would love to have a conversation about what partnership could look like for your church.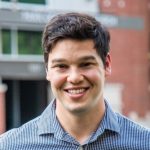 By Eric Lantala
Eric is the Community Engagement Manager at World Relief Western NY, where he works with an amazing team to empower the local church to serve the most vulnerable. His primary passion in life is people, by way of loving God and his neighbor. If you want to see him in his natural environments, look for the nearest vegetable garden, music room, kitchen, dining room "podcast studio," or, most importantly, anywhere where his wife and son are.