The Workshop
A Collective E-Learning Space for Individuals and Teams
ABOUT THE WORKSHOP
You long to walk alongside newcomers as they build lives in your community. It's a beautiful   process that's also full of complex challenges. Finding the right resources and tools to support refugees & other immigrants can feel nearly impossible. That's why World Relief created The Workshop. 
 Whether you're a volunteer, church, employer, educator or neighbor & friend, when you need support, The Workshop is your partner in welcome. 
 Our practical online courses combine decades of expertise from World Relief staff, volunteers and immigrants on a variety of topics – and make them available to you anytime.  Whether you're navigating cultural and relational challenges, or looking for practical, skills-based tools, learn what you need and apply it immediately.
What People are saying about The Workshop
"I genuinely enjoyed the training we were provided with. I feel that it did an excellent job of preparing us with what to expect when teaching another person."
- Divya, ESL Volunteer
"This was a great collection of videos and more thorough training than I received even for an online teaching position I have."
- Kristi, ESL Volunteer
"I would recommend this to a friend! I love that this training encourages a strengths based perspective, and gives practical advice on how to best engage with these youth."
- Katie, Youth Mentor and Tutor
THE WORKSHOP COURSES
The Workshop courses are designed to create a learning community where worldviews can be discussed and challenged and where individuals can gain skills and knowledge. Each class has a different focus. You can create your own schedule of courses depending on what and how you want to learn.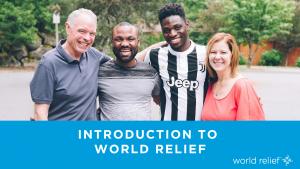 Introduction to World Relief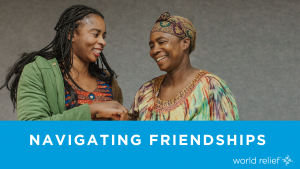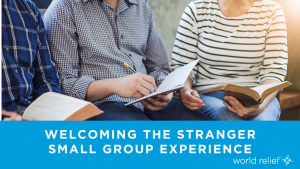 Bundle: Welcoming the Stranger Small Group Experience
Volunteering with World Relief?

Your courses are free. Select your office to get strated.>
Frequently Asked Questions