Education
English classes, skills-based learning, and cultural and financial workshops help break down barriers to self sufficiency.
Refugees and other immigrants arriving to the U.S. come with a wide variety of educational and linguistic backgrounds, but all share the desire to thrive in their new home.
Learning English - a gateway to life in the U.S. - is a critical part of this journey. Without basic English language skills, newly arrived refugees and other immigrants can struggle to access the resources and services that help them navigate daily life in the US. Economic opportunities are also drastically limited, creating a significant barrier to flourishing in their new country.
Partnering with English language learners
The English program strives to create a community-oriented classroom that offers a safe space to learn, while also providing appropriate challenges to help each participant learn English as fast as possible.
Attendance can be difficult for the first few months as participants attend to necessary appointments such as going to the doctor and signing up for social security. With these challenges in mind, our curriculum has been specifically designed so that students can come and go at any time.
During their initial adjustment period, participants find community with classmates, volunteers, and teachers while acquiring the communication skills to thrive in America.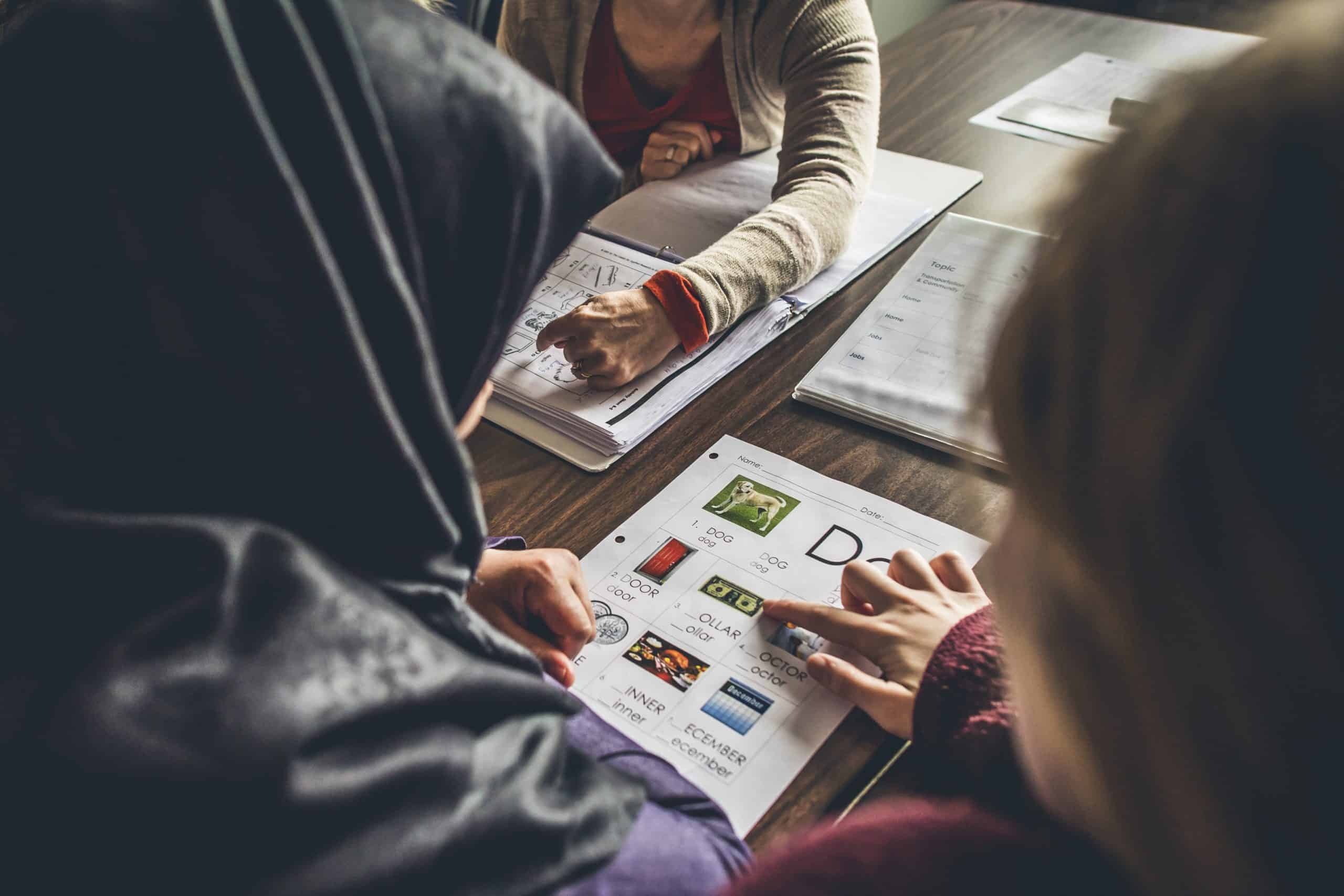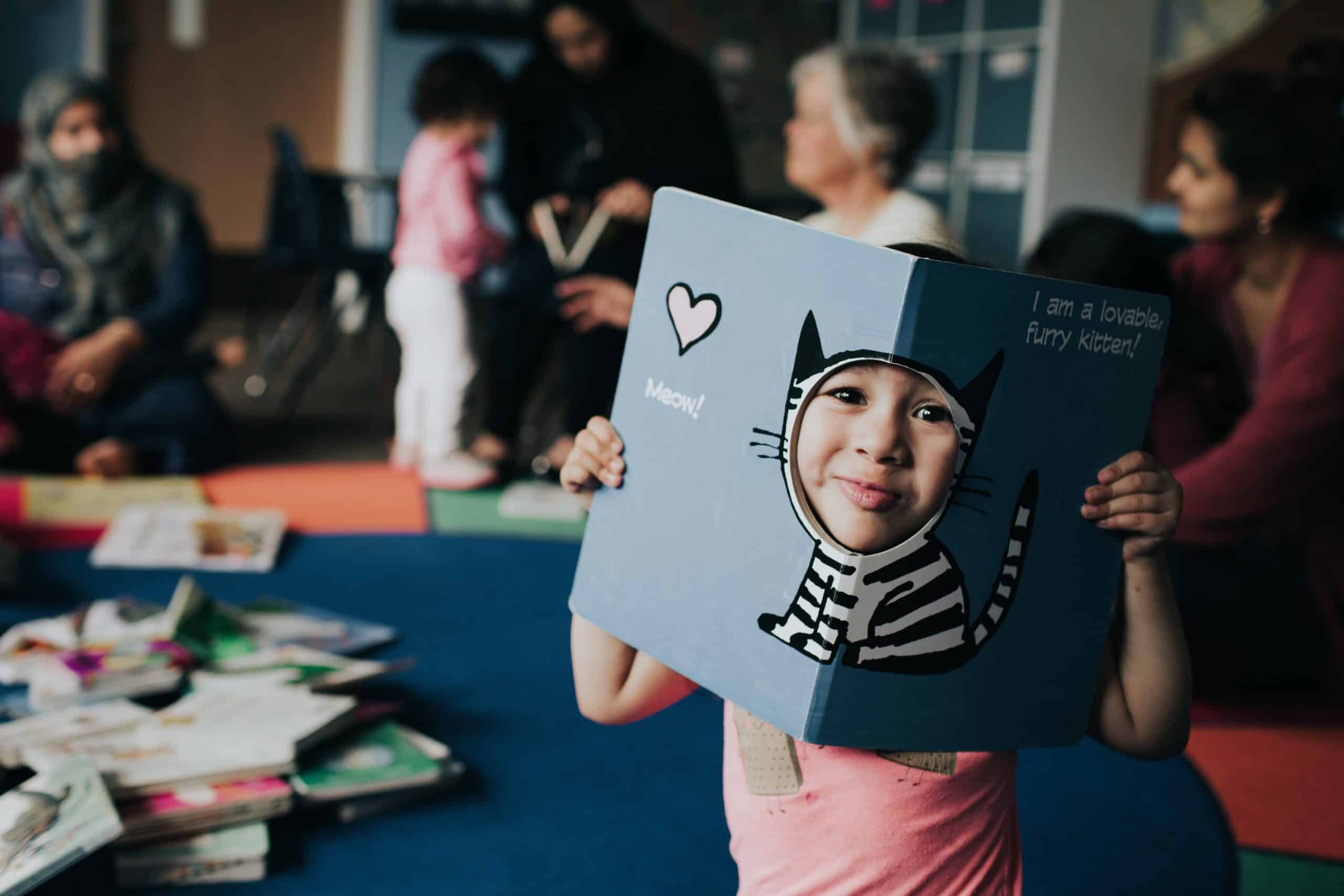 Family Literacy Class
The Family Literacy class is a space for refugee parents and children ages 0-5 to engage in separate English lessons through age-appropriate learning activities. They come together to practice songs, games, and activities related to the lesson that parents can repeat with their children at home to promote learning for both parents and children. This class is a place to share parenting strategies, information, skills, and support that can help refugee kids and families thrive.
Women's Sewing Class
World Relief's Women's Sewing Class creates a space where refugee women learn valuable skills that can be applied to a new job, practice English, and build deep friendships with each other and the volunteers that work with them.
Some of these women have gone on to get full time sewing related jobs, some of them are in child care jobs, and several have enrolled in higher lever English classes upon completion of the course. Some of them became primary earners in their households during the pandemic by making masks for the community.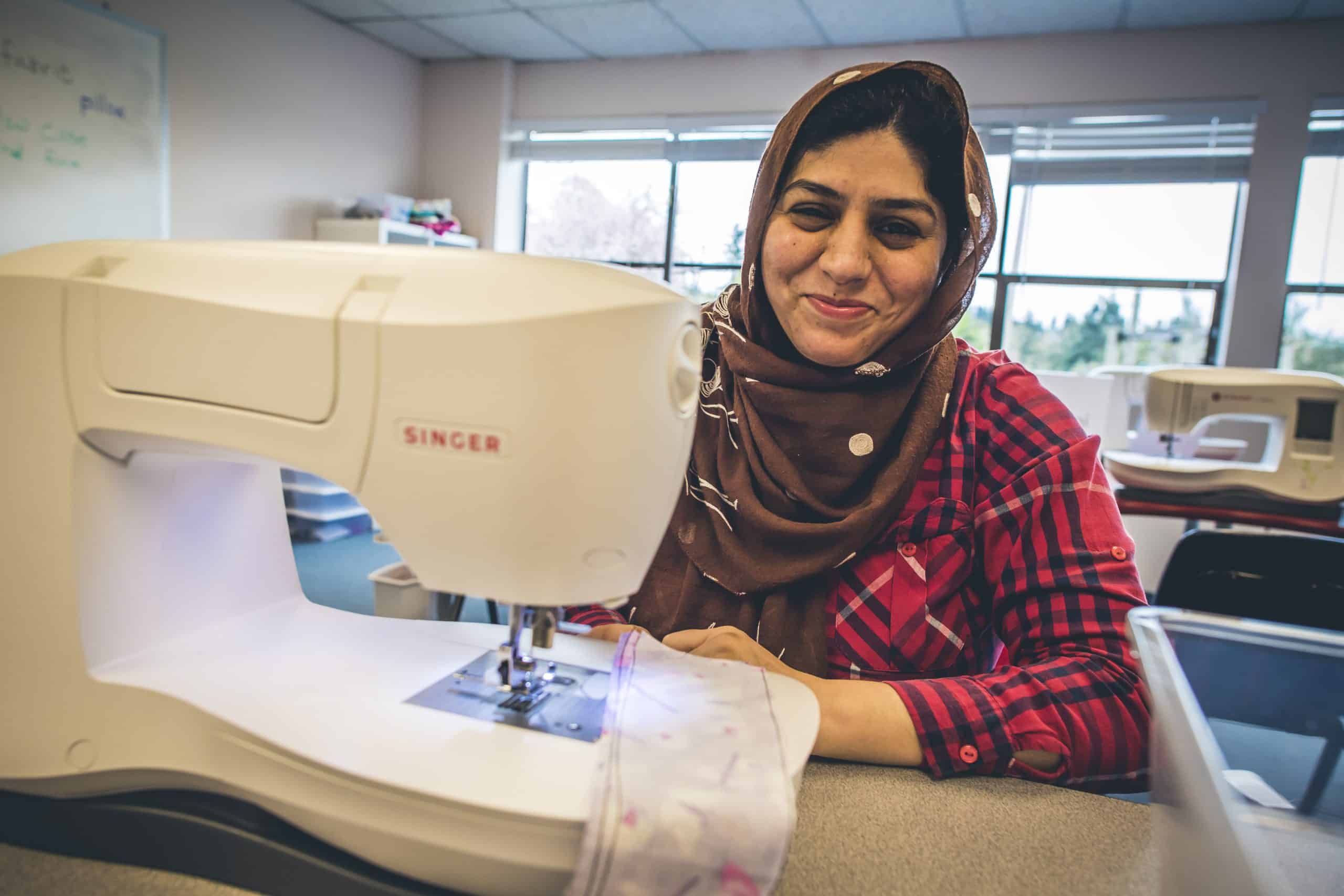 Donate Now
Your generosity makes a transformative and lifelong impact.  When you give, you are investing in our welcoming community.