About Us
We envision every refugee and immigrant welcomed by community, rooted in community, and empowered for community.
A Community of Welcome
in Western Washington
Since 1979, we have worked alongside the community to welcome refugees to Western Washington - following a philosophy of co-empowerment and listening to the community. Founded in response to the needs of refugees fleeing wars in Southeast Asia, we grew to support refugees, asylees, asylum seekers, and immigrants from all around the world as they rebuild a sense of home in Western Washington.
At World Relief Western Washington we value empowerment, cultural diversity, integrity, and mutually transformative relationships and provide services to all individuals, regardless of color, gender, or belief. We strive to be a sustainable and holistic center of compassion and practical support by offering a suite of services to meet community needs and build welcoming communities.
We have office locations in Whatcom, King, and Thurston counties.
Global Reach
World Relief Western Washington is a local office of World Relief, a global Christian humanitarian organization whose mission is to empower the local church to serve the most vulnerable. We aim to tackle the world's greatest problems with holistic, locally-driven solutions that lead to lasting change — whether in response to disasters, extreme poverty, violence, oppression or mass displacement and immigration. World Relief's work in the United States, specifically, focuses on helping refugees and other immigrants in vulnerable situations rebuild their lives in a new country.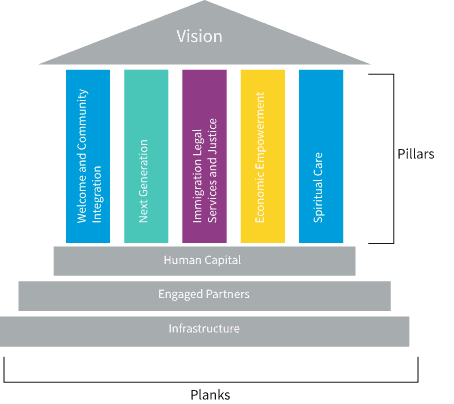 Strategic Plan
We embarked on an ambitious strategic planning process in 2019 and chose the symbol of a home to represent our path forward. The pillars symbolize our programmatic priorities and the planks are the essential resources that give us a strong foundation as we work toward a shared vision with the refugee and immigrant community.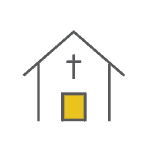 Community Centered
We strive to represent and be led by those we serve. Representation of immigrant and refugee lived experience can be found at all levels of the organization - service provider level, leadership, and advisory council. Through iterative community listening work, we are committed to rooting our work in the community, being led by the community, and remaining responsive to the community's voice.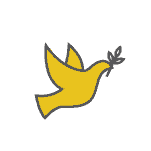 Holistic
We believe in supporting the whole person — mind, body and spirit. That's why we provide programs and services that address practical needs as well as opportunities to increase and showcase resiliency, hope, and tenacity.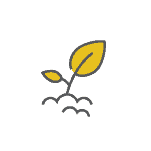 Sustainable
We understand that lasting change requires more than quick fixes and band-aid solutions. We prioritize community-based, sustainable development work that is supported by strategic planning, wise leadership, community partnerships, and thorough fundraising strategies.
Medard Ngueita
Executive Director
Luke Williams
Director of Programs
At World Relief, we are committed to efficient and thoughtful stewardship of every donation. When you invest in us, you can trust not only that your resources are being directed to the right places, but also that those resources are being used in the smartest, most efficient way possible due to the collective expertise of our organization.