Whatcom County
Contact Us:
infowhatcom@wr.org
360-320-6407
Our Location:
805 W Orchard Dr Ste 5
Bellingham, WA 98225
World Relief's Whatcom County location was approved by the U.S. State Department in September 2021. Shortly after the fall of Kabul and amidst many Afghans arriving to the U.S., our team began welcoming families in Bellingham and beyond.
Whatcom's current focus is on refugee reception and placement, securing housing, helping children get into school, and offering various youth programs. As our capacity grows, we eagerly look forward to offering more services throughout Whatcom County.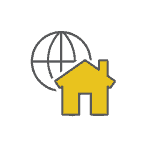 Housing Survey
Housing - both temporary and long-term, is essential for newly arriving refugees. This form aims to collect some basic data on housing being offered by generous folks like yourself.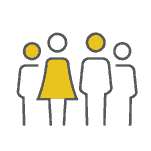 Volunteer
Bring your gifts, abilities, and interests to build mutually transformative relationships with our new neighbors. Find a volunteer role and start the onboarding process today!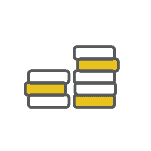 Learning Resources
Check out these resources for further learning. Each have been suggested by panelists, volunteers, and other organizations partnered with World Relief.
Donate Now
Your generosity makes a transformative and lifelong impact.  When you give, you are investing in our welcoming community.
GIVE BY CHECK
Send to:
World Relief Western Washington
23835 Pacific Hwy S Suite 100
Kent, WA 98032
WHY DONATE?
Refugee resettlement agencies operate on a mix of government funds, grants and private donations. The government funds and grants often cover the most basic needs of refugees upon being resettled—the first few months' worth of expenses, essentially—but private donors are essential to an agency that seeks to provide holistic care. Privately raised funds enable agencies to expand and strengthen the services they provide beyond the basics to walking alongside refugees as they integrate and flourish in their new community.
Refugee Roundtable Webinars
Stay up to date in Whatcom County!
Want to learn more about how we're creating lasting change in our community? Sign up to stay in touch about Whatcom County resettlement!