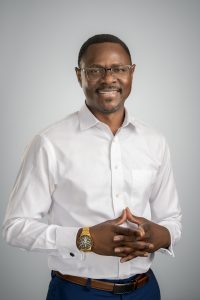 Medard Ngueita
Executive Director
Medard Ngueita' s connection with World Relief began in 2007 when he and his family from Chad, were granted asylum to the United States. As a program participant, Medard experienced first-hand the refugee and asylee services provided by World Relief Western Washington. Initially, he started in the Hospitality industry and took on a leadership role. However, he had a heart for serving the vulnerable, and five years later, he joined World Relief as an employee. Over the course of eleven years, he has developed a close understanding of refugee resettlement and held positions of increasing responsibility. These included Donations Coordinator, Housing Coordinator, Resettlement Manager, and Resettlement Director. Now, as the Executive Director of World Relief Western Washington, Medard oversees the Kent, Bellingham, Olympia offices, and a team of over 100 employees from more than 18 different countries.
With this, Medard believes in a just world where any doors of opportunity should create opportunities for many others no matter where they come from. He firmly believes that excellence in leadership arises through collaboration, contextualization, and co-empowerment, and appreciates that every human being has God given talents to contribute to a better world.
Medard holds a Bachelor's degree in Human Geography from the University of Ngaoundere in Cameroon, a Certificate in High Performance Leadership from Cornell University, and a M.A. in International Community Development from Northwest University. Medard also loved bringing people together and barbequing (that's why here at World Relief we call it a Medard-BQ).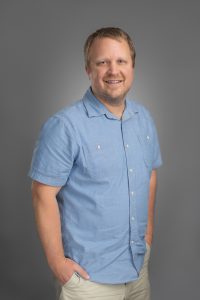 Luke Williams
Director of Programs
Luke has served in various roles at World Relief Western Washington since 2004. Over the years, you could find him delivering donated furniture to refugee families, training staff and interns, or assisting immigrants released from the ICE Processing Facility. Luke has served twice as Interim Executive Director. In his current role, he oversees all of WRWW's programs with refugees and immigrants beyond initial resettlement. Luke has a wide range of experience training churches and community groups. He and his family live in the Skyway neighborhood of South Seattle and love to get outside together—whether biking, playing soccer, or hiking Sunday afternoons after church. Luke holds a Bachelor's degree in Peace and Global Studies from Earlham College and is pursuing a Master of Divinity and an MA in Reconciliation and Intercultural Studies at Seattle Pacific Seminary.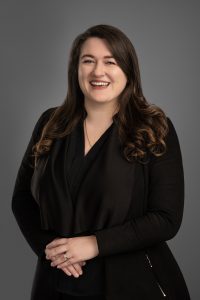 Erin McKay
Director of Resettlement
Erin joined World Relief as Director of Resettlement in August 2022. Originally from Seattle, she lived in Ireland for the last 5 years where she received her Master's Degree in International Human Rights Law (LLM) with a focus on Refugee Protection. Erin then spent time in the Middle East supporting human rights reporting in Jerusalem and then worked in refugee camps on the Aegean islands in Greece. For several years, Erin worked in a mental health NGO in Ireland and most recently managed the Refugee Migration Policy at the European level for Oxfam International. She is particularly passionate about mobilizing grassroots refugee and migrant-led groups, encouraging meaningful refugee participation, and empowering her team. When not working, she enjoys reading, walks on Alki beach with her dog and fiancé, and traveling. Erin is looking forward to welcoming newly resettled people as World Relief's Director of Resettlement here in her home state.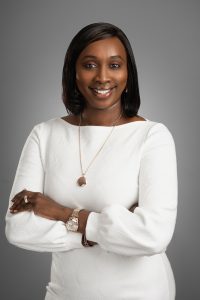 Annie Frisbie
Director of Strategic Advancement
Originally from Nairobi, Kenya, Annie holds an MBA in Finance and Organizational Leadership from Maryville University in St. Louis, Missouri. Her passion for serving the community led to a Social Services position, where she aided individuals living with developmental disabilities. In 2014, she relocated back to Nairobi, immersing herself in the financial industry, as a Relationship Manager at KCB Bank Kenya for more than eight years. While in Kenya, she was especially active in supporting non-profit organizations. In 2022, she returned to the U.S. working at a local non-profit where she was instrumental in donor partnerships, creating a philanthropy culture, and developing organizational fundraising. Annie loves the outdoors, hiking, long road trips, photography, trying new recipes, praise and worship, volunteering, reading and comedy shows.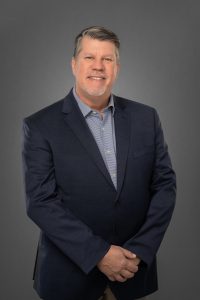 Jon Brooks
Director of Finance and Operations
Prior to starting with World Relief Western Washington, Jon had a long career in operations and financial management within the insurance industry.  He moved on from that to serve as the Managing Director of a social enterprise business in Thailand helping to build and support economic opportunities for marginalized populations.  In 2018, Jon joined World Relief and still gets excited every time he sees our work connecting people and creating opportunities for better community.  He holds a Bachelor's degree in History from Wheaton College and is happy to call the Pacific Northwest home. He also enjoys the occasional golf game as well as spending time with his wife and grandkids.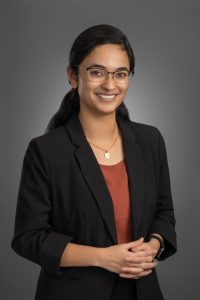 Vidhya Chintala
Youth and Family Services Manager
Born and raised in India, Vidhya moved to the US in 2015. She has worked in the field of social and environmental justice for over a decade, and most recently managed the Children and youth programs in a non-profit that served families facing or at the risk of homelessness. Vidhya is excited to be a part of the Youth & Family Services team at World Relief. And in her current role, oversees and develops programs to address the needs and challenges faced by immigrant and refugee youth and children, alongside their families. Vidhya has a master's degree in International Community Development from Northwest University, and lives with her family in Maple Valley, WA.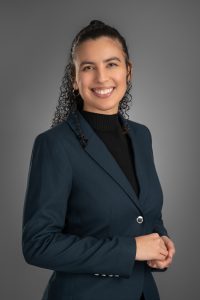 Vienna Christensen
Outreach Manager
Vienna has been the Outreach Manager at World Relief since August 2022. She is originally from Los Angeles, CA but was also a missionary kid in South Africa for several years and a pastor's kid in various cities. She has since traveled to over 20 countries, but is happy to call Western WA her new home. She especially loves the lush hikes, thriving rock-climbing/bouldering community, and diverse foodie scene that the PNW has to offer. She has spent the majority of her life engaging in cross-cultural work and ministry both in the United States and overseas, often in support of refugees and immigrants. Vienna is passionate about cultivating communities of welcome, especially in terms of equipping community members to walk alongside their new neighbors with cultural humility and trauma-informed care. This passion led her to earn her bachelor's degree in Sociology and Honors Humanities from Azusa Pacific University.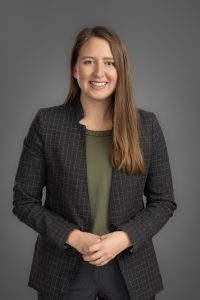 Kara Dunn
Immigration Legal Services Manager
Kara Dunn began as the Immigration Legal Services Manager at World Relief Western Washington in October 2022. Kara holds a Juris Doctor (JD) from the University of Colorado Law School and is admitted to practice law in Washington state. While in law school, she was a member of the University of Colorado's International Moot Court team, a student attorney with the University of Colorado's Criminal and Immigration Defense Clinic, and a law clerk at an immigration law firm in Denver. Ultimately, Kara's love for the Pacific Northwest brought her back to the Seattle area after graduating from law school. She also holds a bachelor's degree in International Studies from the University of Washington. While a student at UW, Kara actually interned with World Relief and was inspired to pursue a career in immigration law. She is excited to lead the Immigration Legal Services team at WRWW as they strive to provide both legal education and representation to individuals and families from all over the World. The Immigration Legal Services assists with several types of immigration applications including but not limited to adjustment of status applications (lawful permanent residence), naturalization/citizenship applications, and family-based petitions. In her free time, Kara enjoys reading and spending time outside with her husband. They particularly enjoy rock climbing, snowboarding, and sea-kayaking in the Puget Sound.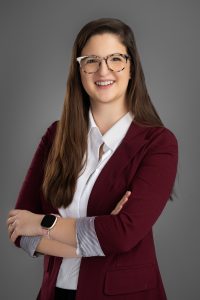 Lauren Epperson
King County Post Arrival Resettlement Manager
Lauren joined World Relief as an intensive case manager in 2020, after getting her Masters in Global Community Development. This Seattle native has traveled all over the world and visited the Dzaleka Refugee camp in Malawi which sparked her passion for helping refugees and immigrants. She will always hold a special place in her heart for her students in Pohnpei, Micronesia, where she spent a year teaching. Lauren loves working with her team and getting to walk alongside the beautiful people that they serve. She enjoys learning from them and being able to be a tiny piece of their story. This role has continued to challenge her thinking and made her grow in so many ways. She loves learning and experiencing different cultures and places. In her spare time, she enjoys reading, writing, and hanging out with friends.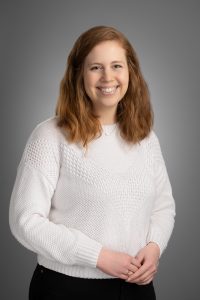 Megan Kennedy
ESL Programs Manager
Megan joined World Relief as an instructor in 2011 and now leads the ESL team. She holds a B.A. in Institutions and Policy from William Jewell College, a post-graduate certificate in TESOL from Seattle University, and an M.S.E. in Curriculum and Instruction with an emphasis in TESOL from the University of Kansas. In her role at World Relief Western Washington, Megan has taught adult English learners at all levels, trained and supervised dozens of new instructors, developed an ESL curriculum relevant for adult refugee and asylee learners, and collaborated with stakeholders to cultivate creative, holistic, inclusive services. She is a member of Downtown Cornerstone Church in Seattle.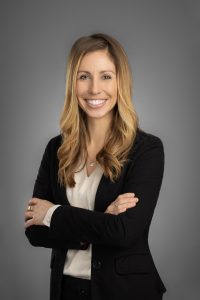 Amy Kuhl
Resiliency Programs Manager
Amy moved to Seattle in October 2022 to manage World Relief's Resiliency Programs, following her passion to support refugees and displaced people as they rebuild their lives and communities after crisis. She graduated from the University of Michigan with an M.A. in Liberal Studies focusing on gender and globalization, environmental studies, documentary film, and creative advocacy. Prior to her current role, Amy worked overseas in humanitarian aid for nearly a decade supporting displaced people across the world as they moved forward after war and disaster. Over her career she has lived, worked, and studied in 12 countries across five continents. One of her favorite projects outside of the US was developing livelihoods programs in Sinjar, Iraq supporting Yazidi beekeepers and farmers returning home after displacement. She is excited to now have the opportunity to support the journey of refugees and immigrants in her home country. A native of Michigan, Amy loves playing piano and soccer and enjoys being outside any chance she gets—especially if it involves windsurfing, skiing, paddleboarding, rock-climbing or gardening!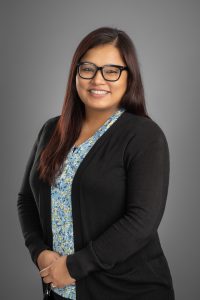 Santa Pradhan
Employment Manager
Santa and her family fled persecution in their homeland of Bhutan in 1992. She lived in a refugee camp in Nepal for 18 years before resettling in Seattle in 2009 with the assistance of World Relief. She holds an Honors Bachelor's Degree in Commerce from the University of North Bengal in India and an AA degree from Highline Community College. She oversees the Employment and English programs at World Relief, working with local companies and connecting newly-arrived refugees to employment opportunities throughout the Puget Sound. Santa works closely with other VOLAGs in the Northwest advocating for refugees and immigrants.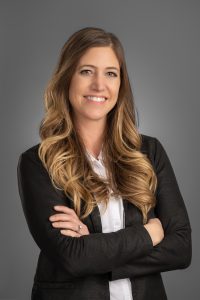 Stephanie Roberts
Health and Wellness Manager
Stephanie started at World Relief in 2016 as in intern providing support to people detained and released from the ICE processing center in Tacoma. Passionate about the work World Relief was doing, she joined the team as the Detention Center Post-Release coordinator in 2018. She now oversees the Health and Wellness team, providing extended support to families with extra needs or barriers to success. Stephanie holds a Bachelor's degree in Global Development from Seattle Pacific University. She lives in Tacoma with her husband and son and is a member of Anchor Lincoln Church.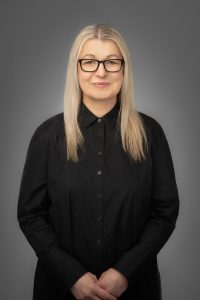 Nataliya Semeshchuk
Office Manager
Nataliya moved to US as a refugee from Ukraine in 1993 and was resettled by World Relief. Several years later in 2000, Nataliya joined the team and has served in a variety of different roles. Nataliya's passion lies in serving staff and participants. When not working, Nataliya loves to spend time with her family and also serves in women's ministry at the local church in Federal Way.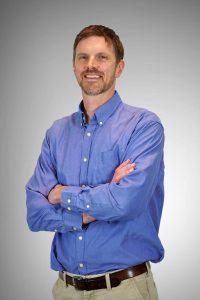 Steven Shetterly
Whatcom County Resettlement Manager
Steven has been managing World Relief's efforts in opening a resettlement office location in Bellingham (Whatcom County), Washington since 2021.  Steven has several years of ESL teaching experience, both in the United States as well as overseas, and has been involved in cross-cultural work in one capacity or another for most of his adult life.   He and his wife have four children and attend Bellingham Covenant Church. Steven has a BA in Spanish and Political Science from Western Washington University, an MA in TESOL from Wheaton College, and is nearing completion of an MDiv degree from Regent College in Vancouver, BC.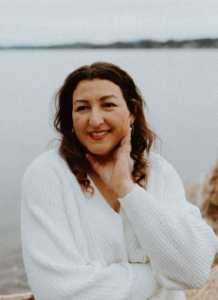 Natalie Teabo
Thurston County Resettlement Manager
Natalie was born and raised in the Caribbean and has been a resident of Thurston County for 25 years, she has served in many roles in that time: school teacher, insurance agent, a barista at her favorite local coffee shop, and recently has owned her own small business in Olympia. She is fully invested in her community and has strong connections within many spaces, from schools, to churches, to the Latino community, to the business spaces of local entrepreneurs. She lives in Olympia with her husband Frank and they have raised 3 children adopted from Africa and 2 from birth.