Over the past year, crises in Afghanistan and Ukraine have reminded us of the devastating impacts of war — especially on those forced to flee their homes.
Around the world, a record breaking 100 million people have been forcibly displaced. Of those, 26.6 million are considered refugees, having fled across an international border due to war, violence, conflict or persecution. That's millions of mothers and fathers, daughters and sons, teachers, doctors and friends — each created in the image of God — with full lives and identities long before they became refugees.
As we enter World Refugee Awareness Month and look toward World Refugee Day on June 20th, we've compiled a list of books, podcasts, videos and more to help answer your questions about refugees. As you engage with and share these resources, we hope you'll be inspired to join us in creating a world where everyone can thrive.
---
READ
Blog: Drivers of Mass Displacement
For every 95 persons worldwide, 1 has been displaced. People are displaced from their homes for myriad reasons, including persecution, conflict, violence, human rights violations and climate-related factors. World Relief's Lydia Dawson explains the drivers of mass displacement and how World Relief is responding globally.
Blog: Welcoming the Welcomers: One Afghan's Journey to the U.S.
David was one of the 53,000 Afghans evacuated out of Kabul in August. He shares his story of escaping Afghanistan with his family, resettling with World Relief North Texas and the long road to rebuilding.
Book: Inalienable: How Marginalized Kingdom Voices Can Help Save the American Church
U.S. churches are at a critical crossroads — blurred lines between discipleship and partisanship have compromised our witness and confused our national and individual responses to refugees and "the stranger." In a new book, pastor Eric Costanzo, missiologist Daniel Yang and World Relief's Matthew Soerens find hope in the witness of global Christians, the poor and the ancient church.
Book: Beyond Welcome: Centering Immigrants in Our Christian Response to Immigration
World Relief's Karen González, invites Christians passionate about serving immigrants to explore how we can create welcoming communities that put our immigrant neighbors at the center of the conversation. Now available for pre-order.
Book: Everything Sad is Untrue: (a true story)
Following his mother's vocal embrace of Christianity, Daniel Nayeri, his mother and his sister were forced to flee Iran. In this memoir, he retells the tales of his family's history from his perspective as a misfit middle schooler in Oklahoma.
Book: The Girl Who Smiled Beads
When Clementine was six years old, she and her 15-year-old sister, Clair, fled the massacre that was happening in their home country of Rwanda. In this riveting memoir, Clementine tells their story of rebuilding and reclaiming life on their own terms.
Book: On the Other Side of the Sky
After stepping on a landmine and narrowly escaping death, Farah Ahmedi fled her home country of Afghanistan with her family and resettled in the U.S. Today, Farah is a writer, mother, speaker, humanitarian and activist. She tells her story in this remarkable memoir.
LISTEN
This World Relief mini-series offers a global and a biblical perspective on the subjects of immigration, mass displacement and refugee resettlement, diving into current policies and practices and sharing stories of our collective human experience.
Podcast: Working a Refugee Crisis: Jordan
In 2011, civil war broke out in Syria resulting in the largest refugee crisis since World War II. In this six-episode series, hear conversations from refugees, locals, relief workers and aid agencies who responded to the crisis in Jordan and gain a deeper understanding of the refugee crisis.
This six-part series traces the U.S. refugee resettlement journey through the eyes of those directly experiencing it. Follow along as each episode brings the listener into the daily lives of refugees adjusting to life in the U.S.
Podcast Episode: Learn and Pray Together for Ukraine with Jenny Yang
Crises like the war in Ukraine can feel overwhelming. In this podcast episode, Jamie Ivey talks with World Relief's Jenny Yang about practical ways Christians can respond through prayer, advocacy and action.
WATCH
TEDxTalk: One Refugee's Life Experience | Come Nzibarega
Born and raised in Burundi, Come Nzibarega shares his story of escaping torture and civil war. Today, Come works as an Employment Specialist for World Relief. Hear more of his story and hear why Come thinks refugee camps are the richest places in the world.
After 8 years in a Refugee camp, Raphael arrived in the United States and was welcomed by World Relief volunteers. Now, he works on staff with World Relief in North Carolina. In this short video, he shares his resettlement journey.
Video: Who are Refugees and How Do They Arrive in the United States?
From flight and displacement to arrival and integration, this 7-minute animated video tells the true story of a refugee family's experience in each stage of the refugee resettlement process.
STUDY
World Relief Workshop Course: Navigating Friendships
Navigating friendships with those who are different from us can be rewarding — and challenging! In this self-paced, online course you'll learn essential skills for building empowering, long-lasting friendships with those who may differ from you in culture, socioeconomic status and religion, and best practices for supporting a friend who lives with trauma. Now through June 30, enroll for 50% off with code WORLDREFUGEEDAY50.
Our culture is flooded with thoughts and opinions on people who leave their homes and immigrate to the U.S. — but what does the Bible have to say about migration? Journey deeper into God's redemptive story of migration and discover his heart for refugees, immigrants and the displaced in this free, six-week study from our partners at Women of Welcome.
Bible Reading Plan: The I Was a Stranger Challenge
Take the challenge and discover God's heart for those who have been displaced. Over the course of 40 days, read one Bible passage a day that speaks to God's love for foreigners and refugees.
FOR THE WHOLE FAMILY
Women of Welcome Family Toolkit
Do you wish you could talk with your kids or teenagers about immigration but aren't sure how? This toolkit makes it simple and fun to invite your family to engage in positive conversations on hospitality and immigration through scripture reading, discussion questions, coloring pages, prayer journal pages, book recommendations and more.
For parents and teachers struggling to know how to talk about mass displacement with children and teens, the UN Refugee Agency offers teaching materials on refugees, asylum and migration, as well as guidance for teachers working with refugee children in the classroom.
Want to keep learning? Stay informed about refugee resettlement and World Relief's work to care for those in vulnerable situations around the world by signing up for our monthly email newsletter.
---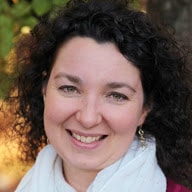 Karen Spencer is World Relief's U.S. Marketing Partner and serves U.S. offices in the area of identity and messaging. She previously served as Mobilization Director for World Relief in Memphis. She is a connector of people, places, passions and purpose.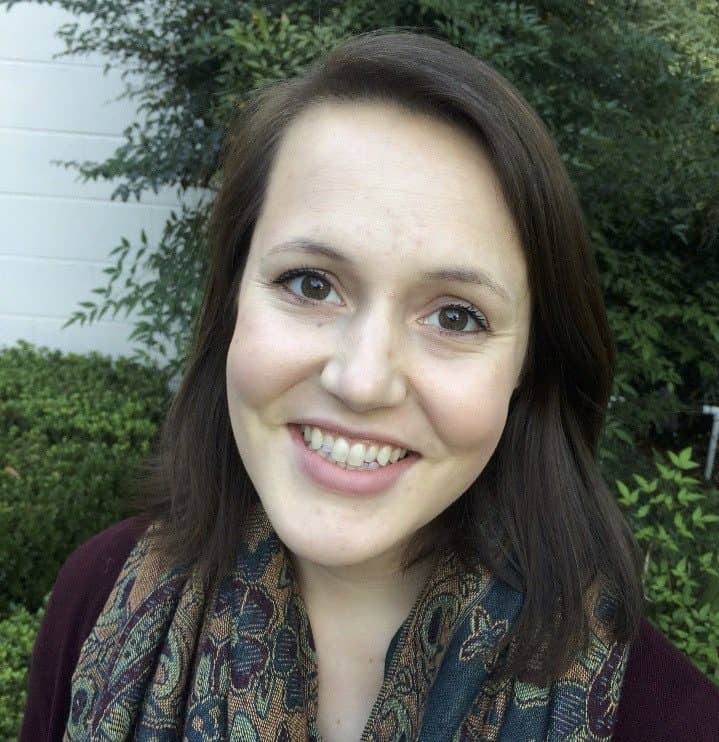 Kelly Hill serves as a Content Writer at World Relief. She previously served as Volunteer Services Manager at World Relief Triad in North Carolina before moving to Salt Lake City. With a background in International and Intercultural Communication, she is passionate about the power of story to connect people of diverse experiences.