Art for Ukraine
Watercolor Artists of Oyster Bay - August Art Auction & Fundraiser
A full-scale invasion of Ukraine is underway. Millions of Ukrainian women, men and children have been forced to flee their homes, many who fled to other countries. Together, we can respond. World Relief is currently working with partners on the ground in Romania, Slovakia, Poland, Moldova and Western Ukraine to provide lodging, medical assistance, food and other basic necessities to those who have fled.
The Watercolor Artists of Oyster Bay NY have chosen to respond by hosting a silent art auction and fundraiser for World Relief and invite you to join together with them.
The sunflower is the national flower of Ukraine and The Watercolor Artists of Oyster Bay have been painting sunflowers in solidarity with Ukraine. Their art is on display throughout August at the Planting Fields Arboretum in Oyster Bay. The paintings are being sold via silent auction. Each painting will be awarded to the highest bidder at the end of August.
The artists are generously sharing all revenue from the sale of their paintings with World Relief for our efforts with forcibly displaced Ukrainians. Learn more about our relief efforts HERE.
Please join with the Artists of Oyster Bay by donating directly to our Ukraine relief efforts.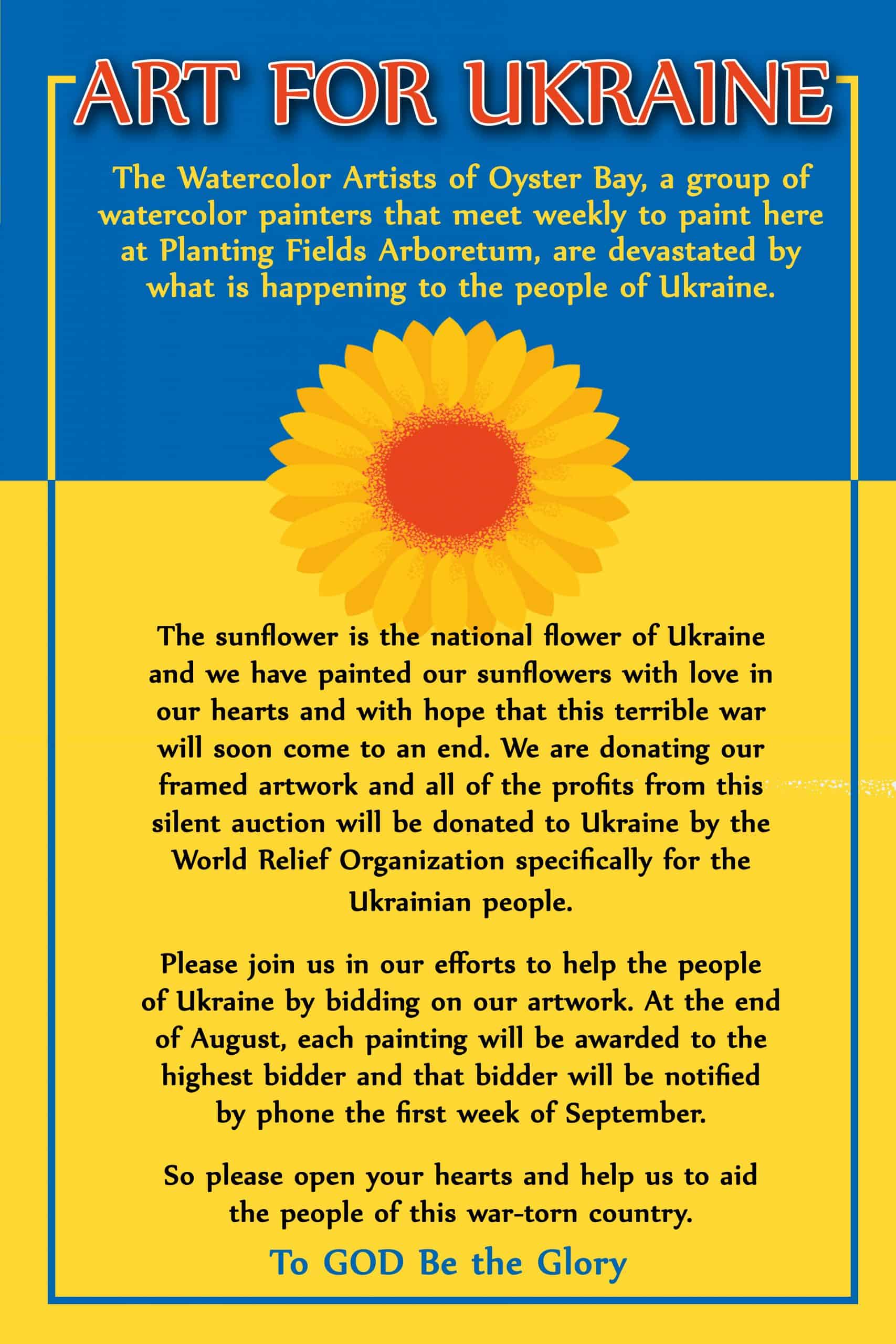 Donate Now
Your generosity alongside the Art for Ukraine event makes a transformative and lifelong impact. When you give, you'll join our family of passionate changemakers committed to changing our world.