As you make your way into 2021 and prepare to hunker down for winter, you might also find yourself searching for a new book to read. Well…look no further! Whether you're looking to learn more about immigration, deepen your spiritual life or explore the intersections of faith and politics, we've got you covered with this list of staff recommended books to read in 2021.
---
After the Last Border by Jessica Goudeau
Follow the stories of two women — Mu Naw from Myanmar and Hasna from Syria — as they flee their homes and resettle as refugees in the United States. In this book, you'll explore how "America's changing attitudes toward refugees influences policies and laws, [and] also the profound effect on human lives."
The God Who Sees by Karen Gonzalez
World Relief's own Karen Gonzalez takes readers on an epic journey as she recounts her own migration story, weaving together the stories of Abraham, Hagar, Joseph and Ruth — immigrants and refugees in the Bible who "witnessed God's liberating power…and became grafted onto God's family tree."
Sacred Rhythms by Ruth Haley Barton
There comes a time in nearly everyone's spiritual life when our relationships with God seem to shift. We long for something more but often aren't sure how to get there. In this book, Ruth Haley Barton introduces readers to a set of spiritual practices "that open us to God's transforming love and [bring] the changes that only God can bring about in our lives."
Be the Bridge by Latasha Morrison
In this book, speaker, author, reconciler and bridge-builder, Latasha Morrison, "helps readers deepen their understanding of historical factors and present realities" of race and equips them to be active participants in reconciliation and transformation. (*For a preview of Latasha's amazing work, check out her podcast interview with World Relief's Jenny Yang.)
Refuge Reimagined by Mark Glanville and Luke Glanville
In this soon-to-be-released book, Mark and Luke Glanville invite readers to approach the issues of displacement and refugee resettlement through the lens of biblical kinship. With a forward written by World Relief's Matthew Soerens, Refuge Reimagined "envisions a more generous, creative, and hopeful way forward."
For more staff book recommendations, check out our World Relief Book Club board on Pinterest!
---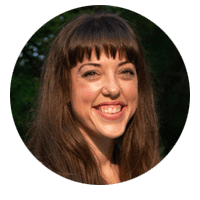 Rachel Clair serves as a Content Writer at World Relief. With a background in creative writing and children's ministry, she is passionate about helping people of all ages think creatively and love God with their hearts, souls and minds.