The first five years of a child's life provide critical building blocks for lifelong development. Young children thrive when they receive intentional early learning opportunities and have parents who are equipped to care for them through responsive and playful parenting. However, for many families facing adversity, their child's development may be hindered when one or more of their core needs are unmet.
At World Relief, we believe that local communities can come together to support caregivers in child rearing so their children can reach their full potential — caregivers like Caritas.
Caritas is an elderly blind woman who lives in Burundi. She had never been married or had biological children of her own, but when her two-year-old nephew was abandoned by his parents, she didn't hesitate to welcome him into her small home.
However, her blindness made caring for her nephew a challenge. Caritas was always asking for help from her neighbors, and her church took notice.
Caritas lives in one of World Relief Burundi's Church Empowerment Zones (CEZ). World Relief's CEZ model of community development is unique and powerful, focusing on existing community assets rather than deficits. Partnering with local churches around the world, we prioritize local partnership and ownership, leadership development and capacity building so that local churches like Caritas' can be the initiators and drivers of transformation in their own communities.
After being trained by World Relief, Caritas' church hosted a community mobilization meeting about early childhood development. Church members decided to create a community-based Early Childhood Development (ECD) Center to meet the needs of parents and young children in their community.
Since demand for early childhood programming was high and capacity at the center was limited, church members decided to prioritize the most vulnerable children. Caritas and her nephew were identified as a family with significant need, so her nephew was admitted to the center.
After struggling to care for her nephew on her own, Caritas felt relieved to have a place where her child could benefit from the care and support of good people that she could trust. At the ECD center, he would have the opportunity to learn and grow through play.
"My child is not only protected, but he is more educated and surprises me in his development," said Caritas. "He is no longer the poor child abandoned by his parents, but he has got a big family."
Through community-based ECD centers like these, Caritas and hundreds of caregivers are seeing their children grow and flourish as they come together to ensure the most vulnerable children in their communities are given opportunities to develop and grow in safe spaces, full of joy, learning and playing!
---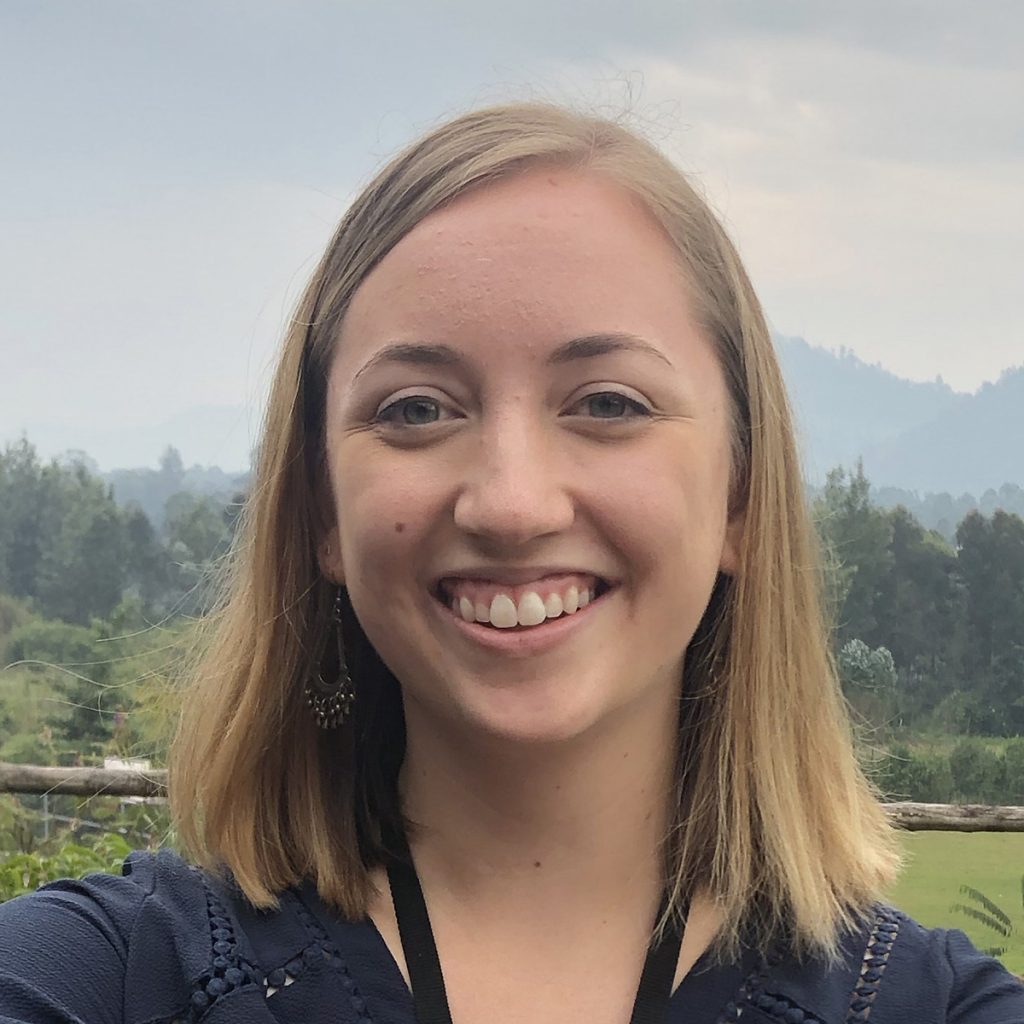 Dana Pair currently serves as Program Officer at World Relief. Prior to joining World Relief, she worked in adolescent girls programming in the Portland, Oregon area. She is passionate about empowering women and girls to bring sustainable change to their communities.