Each year, 12 million girls across the globe are married before the age of 18. Every minute, 23 young girls are married off, putting their personal development and wellbeing at risk.
That's 12 million girls — 12 million dreamers and artists, future doctors, teachers and community leaders — whose opportunity for childhood and education has been taken from them. At World Relief, we are striving to rewrite that narrative.
We believe all girls are made in the image of God, worthy of love and respect, and full of God-given potential for a bright future.
That's why, with the crucial support of local churches and community members, World Relief has formed girls clubs in communities around the world. These weekly gatherings for girls between ages 10-18 seek to enhance girls' self-esteem, encourage education and empower personal decision-making.
Today, in celebration of International Day of the Girl, two bright young women from our girls clubs in Malawi and their mentors share their stories and why they are grateful for the girls clubs in their community.
---
Girls Clubs
Bertha is 13 and the oldest daughter in a family of four children. She is a member of the Kalulu Adolescent Girls Club. Estina is 14 and the youngest of five. She's a member of the Adolescent Kanjedza Girls Club.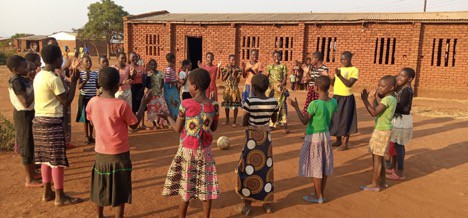 Both girls live with their families in the Chitowo community in Malawi. In their village, young girls often struggle to see the reality of a future beyond finding a suitor for marriage.
Yet, Bertha dreams of becoming a nurse someday, and Estina aspires to become a doctor.
Without a pathway where Bertha, Estina and thousands of girls like them can envision their future as nurses or doctors, early marriage is more difficult to prevent.
"Attending club meetings has been very helpful to me," Bertha said. "There are many girls of my age who are out of school in my village. Some are even married. It is difficult to aspire for any other thing apart from getting married."
Through the girls club, however, Bertha and her friends are given an avenue to learn, interact with one another, growing in love and respect in a safe environment.
For Estina, joining a girls club has helped her be more confident and less fearful. "During club meetings, we are encouraged to speak out our thoughts and this has helped us to develop confidence and a free spirit," she said.
From One Generation to the Next
When a club gathers for their weekly meeting, girls play games, read stories, sing songs and learn to lead songs. With guidance from mentors — women from within the community — clubs foster an atmosphere where girls can excel as they feel more empowered, more knowledgeable and more confident.
Mentors like Eunice and Cecilia play a crucial role in helping girls combat long-held beliefs about themselves and understand their God-given potential and worth.
"As mentors, we are always available to attend to questions the girls may have," Eunice said.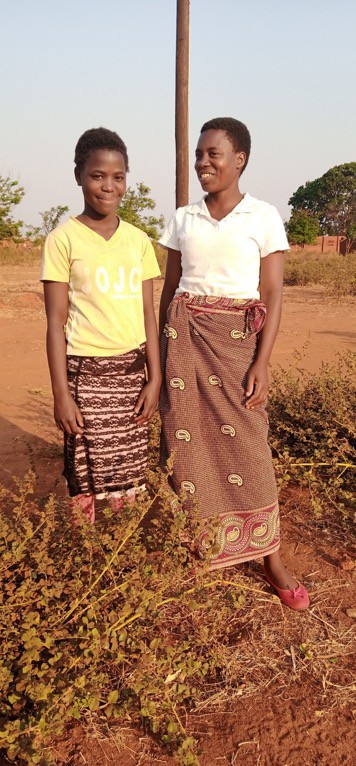 "We are proud of our work because we consider it a service to our community," Cecilia added. "Although I do not have much education, when they came looking for mentors in our village, I offered myself. I realized that doing this is a way of developing my community. These girls have learnt the dangers of early marriages and teen pregnancies, we hope they will stay in school for long."
Change that Lasts
World Relief Malawi has a total of 86 groups impacting adolescent girl children (ages 10-18). These groups serve to not only empower girls and prevent early marriages from happening now, but for generations to come.
The investment that mentors like Eunice and Cecilia are pouring into their communities remind us that we were all made for change. We were made for transformation, and we were made to transform our communities.
With education, access to opportunity and trusted community leaders helping rewrite the future of hundreds of girls, God's love is being shown in tangible ways — creating a world of justice and flourishing for young girls and creating change that lasts.
Change isn't easy. But when we move together we can be an irresistible force for good and an agent for lasting change.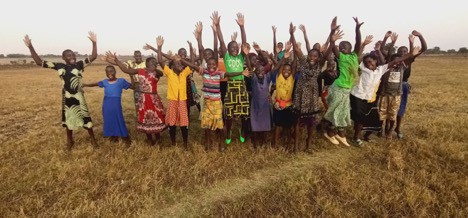 ---
Dana North serves as the Marketing Manager at World Relief. With a background in graphic design and advertising and experiences in community development and transformation, Dana seeks to use the power of words and action to help create a better world. Dana is especially passionate about seeking justice for women and girls around the world.
Emmanuel Zyambo has been working with World Relief since 2017. He currently serves as the District Coordinator overseeing all of World Relief Malawi's work in the Dedza District.