Mother's Day is just around the corner. Today, we're recommending gifts from three of our favorite shops and books from three of our favorite women authors. Inspire the moms in your life and let them know they're loved by giving them a gift from our Mother's Day gift guide!
---
Give the gift that keeps on giving with an Anchor of Hope subscription box or shop their online market for jewelry, household items and more. Anchor of Hope employs survivors of human trafficking, refugees and others who are in vulnerable situations, bringing hope and dignity to those who have experienced poverty and injustice.
---
Pamper the moms in your life with a gift box of face masks from PrettyInside!
PrettyInside is built on the belief that all women are beautiful, that they are created in the image of God and that beauty is more than skin deep. Empower the women in your life to take a look in the mirror and channel their inner strength, courage and beauty. All PrettyInside products are sourced with the best plant-based ingredients for your skin. The packaging is 100% recyclable, and a portion of all sales go to support refugee women through the work of World Relief.
---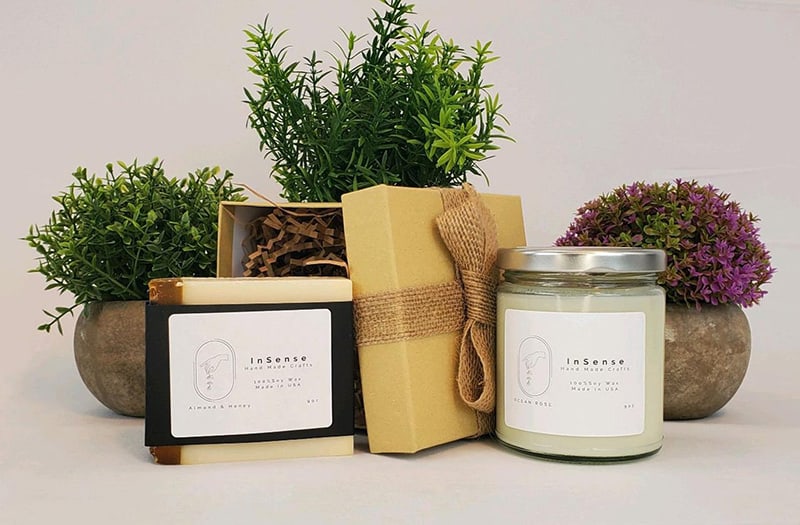 This collection of candles, soaps and bath bombs are sure to make the moms in your life feel loved and cared for. Shopowner Al Alsaadi and his parents fled their home in Iraq several years ago and were eventually resettled in the U.S. They got connected with World Relief, and with hard work and a resilient spirit, they rebuilt their life in the Chicago suburbs. Al is now a design engineer, part-time college professor and small business owner. All items are crafted with love and handmade for you.
For the people in your life who need to indulge in a little self-care, InSenseUSA is your go-to shop. This collection of candles, soaps and bath bombs are all handcrafted with love in Wheaton, Illinois.
---
Invite the moms in your life to embrace the beauty of living fully, right here, right now with this beautiful collection of art and poetry. In this book, Morgan Harper Nichols reminds you that light will always find you, even when the sun sets and you sit awaiting the dawn. This is a book to nourish your soul.
---
It's easy to forget that in the beginning, God once declared everything created as very good. For the mom who needs a fresh encounter with a familiar passage (Genesis 1), this book from Lisa Sharon Harper guides readers to discover God's desire to restore all broken relationships and God's vision of wholeness for a fragmented world and peace for a hurting soul.
---
All of life's concerns — both the delights and the trials — matter to God. In this book, Beth Moore takes readers on a journey to study biblical teachings on the Vine, vineyards, vine dressing and fruitfulness. Give this book to remind the moms in your life that God can use anything to produce fruitfulness and flourishing.
---
Rachel Clair serves as a Content Writer at World Relief. With a background in creative writing and children's ministry, she is passionate about helping people of all ages think creatively and love God with their hearts, souls and minds.