No Longer Alone: How Mothers in Rwanda are Working Together To Care for Children
Every day, parents around the world, make the difficult choice between staying home with young children or leaving them home alone in order to work and provide for their families. Eunice is one of these parents.
Eunice is a farmer and mother in Rwanda. For her and many women like her, farming is not only a way to earn income, but to also grow food to feed her family. When her children were infants, she could tie them to her back while she worked. But once they became toddlers, it was no longer safe for them to accompany her to the fields.
Like many other mothers in her community, Eunice had to make the difficult choice every day to leave her children home alone. For families in situations like Eunice's, it's routine for two- and three-year-olds to be left home alone or in the care of siblings who are just a few years older.
Unfortunately, this impossible choice between providing and being present can impede early childhood development. Young children thrive when they feel safe, receive responsive and playful parenting and are provided with early learning opportunities through play. But without these, children miss out on building an essential developmental foundation that will help them reach their full potential into adulthood. 
For Eunice, she knew her situation was not ideal — she worried about her children every time she had to be away in the fields. She hoped they didn't get hit by a car or abused because they were home alone.
Sadly, her fears were realized. She learned that her children were crying all day and that the food she left out for them was being eaten by older children who were sneaking into her home.
And yet, hope was on the way. 
Thanks to support from people like you, a group of local pastors had been trained by World Relief and felt convicted about the need to work together to care for vulnerable people within their community. When they heard about the challenges Eunice and other families were facing, they decided to come together and discuss how they could help.
The pastors visited Eunice and invited her to a training held at a local church. There, church leaders helped Eunice and a group of other mothers work together and develop a plan to provide safe care for their children.
Collectively, the mothers had 20 children between them. They selected one woman's home as the place where they would send their children to be cared for. Each day, four mothers stay behind with the children while the others go to the fields. The mothers rotate between these responsibilities, each covering childcare one day a week.
For the first time, Eunice and the other mothers knew their children would be safe.
In addition to solving their childcare problem at the training, the mothers received valuable lessons on child development and nutrition. Eunice's children are now receiving quality childcare as well as balanced nutritious meals. She said she and the other mothers are rejoicing and their kids are happy again.
Currently, 17 Home-Based Early Childhood Development (ECD) Centers like Eunice's are being piloted in World Relief's Ngoma Church Empowerment Zone in Rwanda. One of the local pastors has been so impressed by the Centers already that he has written to government officials to share what the moms have been doing, urging them to implement similar systems in all rural communities.
The ECD Centers are meeting a pressing need and creating lasting, sustainable change for families, even in the most remote village. Not only do they bring peace-of-mind to mothers, but they provide children with the foundational care and learning opportunities they'll need to reach their full potential long into the future.
---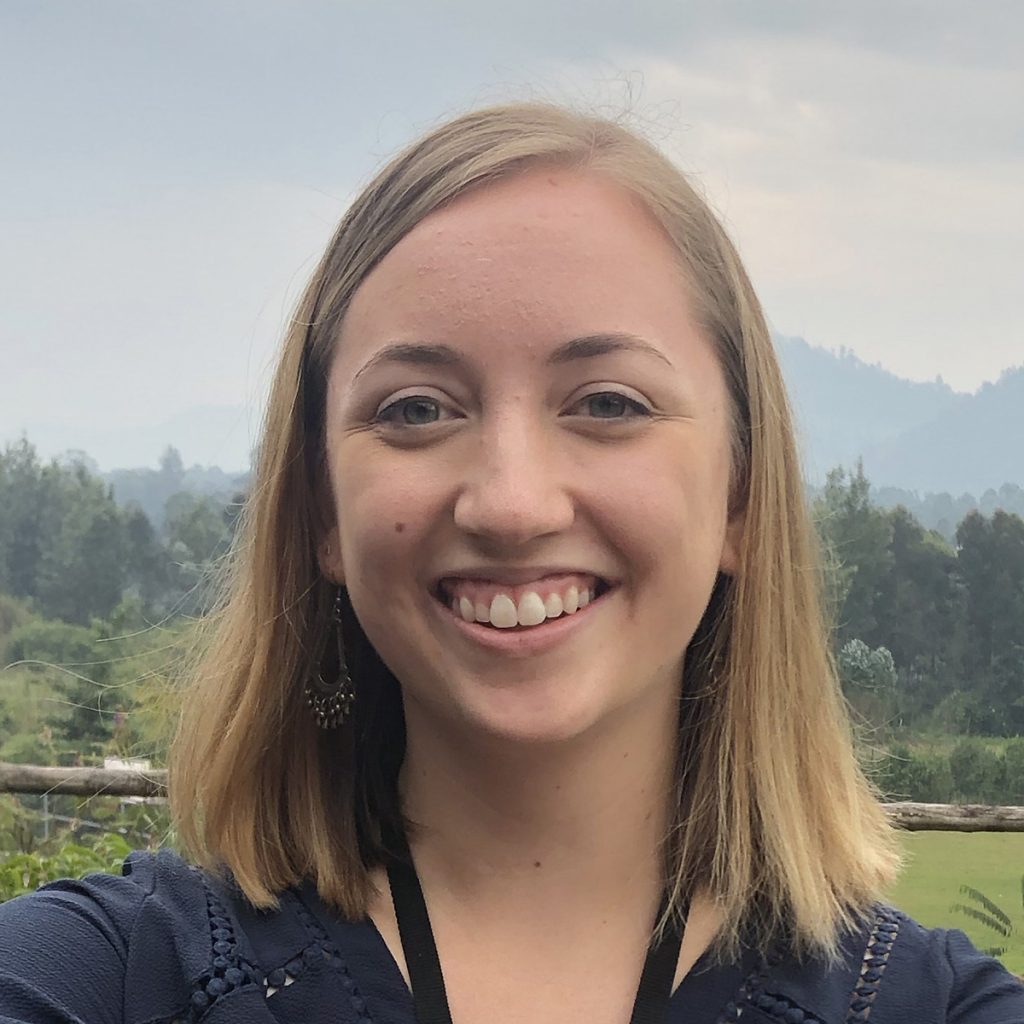 Dana Pair currently serves as Program Officer at World Relief. Prior to joining World Relief, she worked in adolescent girls programming in the Portland, Oregon area. She is passionate about empowering women and girls to bring sustainable change to their communities.