Share the Gift Pt. 1: How One Community in Turkana Is Paying it Forward
Hands Meeting in the Pot
Turkana County, Kenya, is not an easy place to live. Some have even referred to it as the oven of the world. High temperatures hover at an average of 95 degrees Fahrenheit. The air is dry, and rainfall is scarce.
Many residents have lost all their livestock due to persistent drought, and malnutrition is rampant — especially among children whose mothers struggle to produce enough milk to feed them due to their own dietary deficiencies. And yet, a culture of generosity and creativity is giving way to hope and innovation in partnership with World Relief.
Because of the sheer hardness of life in Turkana, community members have developed strong relationships and social capital with one another, depending on each other greatly. You may often hear stories of Turkanans moving to the United States or Australia to work. The money they make is sent home, often supporting several households.
Turkanans even have a saying, which goes, "It is best for your hands to meet in the pot, licking fingers with nothing, than it is for you to have a big meal in front of you to eat all alone."
This idea of giving to your relatives and neighbors is an ingrained way of life in Turkana. And it is this way of life that has led to a new program called Share the Gift in the Karebur and Kachoba communities.
Introducing the Galla Goat
World Relief began working in Turkana in 2011 in response to a drought-induced food crisis. At the time, one-third of the population suffered from malnutrition. We collaborated with local churches and community members to seek solutions to these issues, and together, we developed robust programming around the issues of food and water security — including introducing a new breed of goats to the region, the Galla goat. Galla goats are a specialized, drought-resistant breed of goats. News outlets like NPR have called them "super goats" because of their ability to withstand high heat.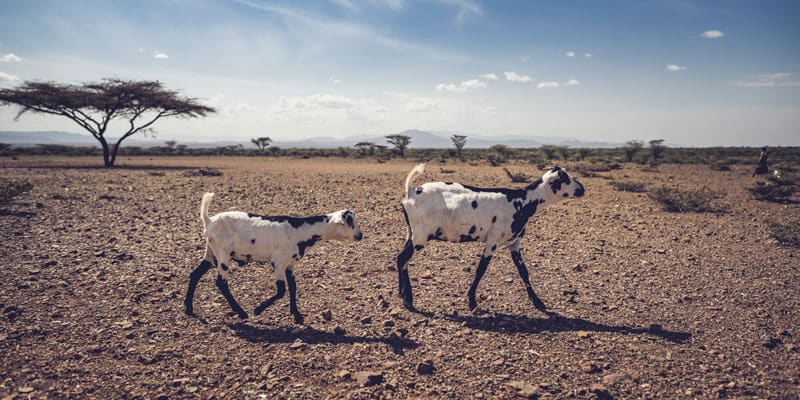 Initially, many Turkanans were skeptical about the new breed. Their goats were red, and the Galla goats were white. These pastoralist men were proud of their livestock and treasured their red goats. Likewise, they feared the white goats would be easier to spot leaving them prone to conflict or theft.
But as they came to see that the Galla goats were superior — they produced more milk, matured faster and fetched higher prices at the markets — they became more willing to give the goats a try.
Sharing the Gift in Karebur
While the Galla goats are, themselves, a gift and a miracle, in 2019 World Relief worked with local churches in the Karebur Village to take things a step further. Together, they designed the first share-the-gift project.
Under the guidelines of this initiative, 20 women were each gifted a Galla goat and each committed to gifting the first female offspring from their goat to another, equally needy person in the community. From there, the chain reaction would begin, until everyone had access to a Galla goat.
Akiru was one of the first 20 women to receive a goat.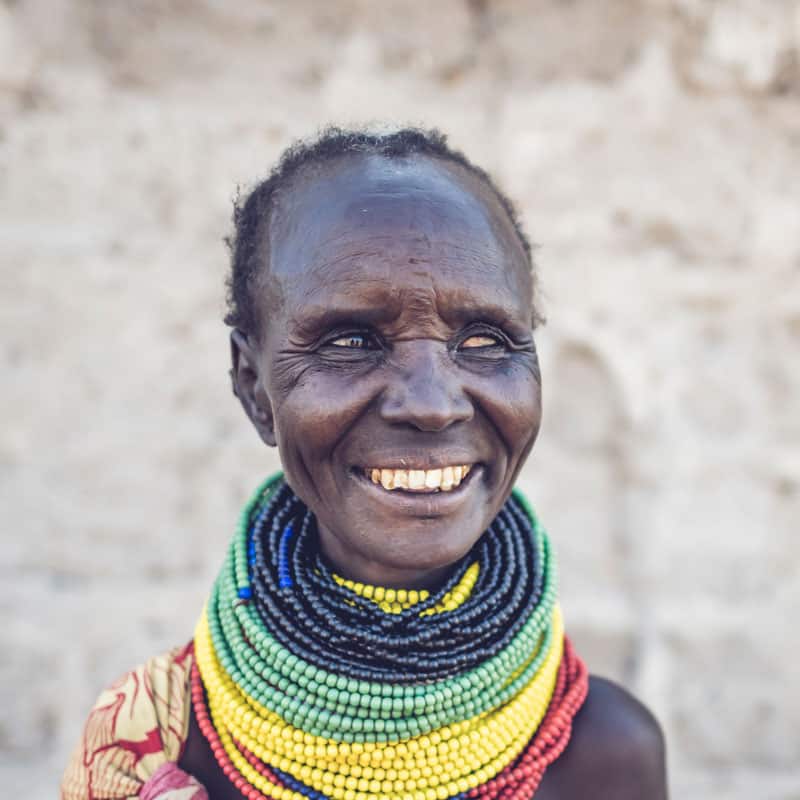 "I love Karebur Community because of the unity and love [we] have for each other… Life has always been a struggle in our community. The drought has always been with us and our goat breeds had been deteriorating as their body sizes had been diminishing and so was their production. The gift of an improved goat was indeed a blessing to us.

I remember during the first lactation the goat produced a lot of milk which was enough for my (own) family's use and there was surplus milk, which we could share with my neighbor. The gifted goat was such a blessing."
In early 2021, after the initial 20 goats had produced offspring, the goats' owners stayed true to their commitment and gifted their first female offspring to others in the community. Women like Anna received the tangible provision of sustenance as well as a renewed sense of connectedness with her friend and neighbor.
"The goat from [my]neighbor has improved our relations for the better. My neighbor now is like a very close relative as a result of the bond of caring resulting from this valuable gift of love," she said.
The share-the-gift project is just one part of an expansive community development project in Turkana that is made possible when we move together. The local church networks in the area continue to supervise these projects, ensuring that the seed of love first planted by World Relief will saturate the entire community so that every household has the chance to receive and improve their livestock.
You, too, can share the gift this season. Your gift of $60 can make a huge difference in the lives of the most vulnerable around the world, including supplying a goat to a family in Turkana!
Will you give the gift of hope and lasting change this season?
---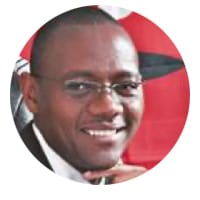 Elias Kamau serves as Country Director at World Relief Kenya. He has over 20 years of experience in humanitarian and development work in various countries including South Sudan, Somalia, Haiti, Kenya and Sudan. He started his career as a schoolteacher rising to the position of Director of External Studies and Continuing Education and successfully trained teachers in and out of Kenya. Exposure to the plight of refugees while serving as an education and training consultant in the sprawling Dadaab Refugee camps in Northern Kenya marked a turning point in his life. He resigned his position with the government feeling called to those vulnerable people. He went on to serve them in some of the poorest parts of the Horn of Africa where he held various positions with reputable International organizations including CARE, Norwegian Church Aid, International AID Services and World Concern among others before joining World Relief. Elias lives in Nairobi with his family including his wife Phelista and two children; a girl and a boy. He enjoys making friends and sharing the love of Jesus.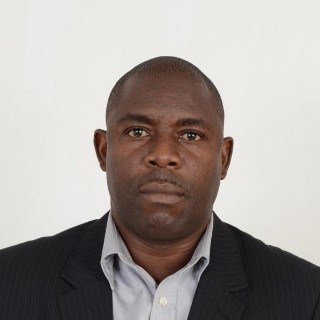 Oliver Otsimi serves as the Turkana Program Manager at World Relief. He holds a Bachelor's degree in Environmental Studies (Community Development) and post graduate trainings in Horticultural Crop Production and Post-Harvest Technology, Agribusiness and Marketing. Oliver is studying for a Masters degree in Project Planning and Management at Maseno University. Oliver's ambition is to positively transform poor households achieve food security and prosperity to enable them live a life of dignity as intended by God. He is married to Pamela and they have two children.