As World Relief Seattle's Executive Director and an immigrant myself, I have seen the razor-thin line between security and insecurity that many immigrants experience. Never was this more clear to me than this year, as our office rallied to serve those hardest hit by the COVID-19 pandemic.
As the pandemic wore on last year, we received many calls for help from our community — for help with navigating unemployment, for help finding work, for help with rent assistance and for help with the food insecurity many were facing.
World Relief Seattle's Resiliency Programs Manager, Tahmina Martelly, jumped into action, along with Santa Pradhan, our Employment Manager. Both of them being women of color and women who have faced the refugee journey, they were hearing the need both at work and at home in their communities.
Without delay, the Employment Team united to help over 98 folks access unemployment benefits and many others get re-employed. The Resiliency team addressed the food insecurity issue in partnership with Hillside Church, where our Community Garden is located. Tahmina began to put the word out and people from all across the community began to show up with food. We formed a formal partnership with Northwest Harvest and began a weekly food distribution site— serving more than 800 families a week with food boxes that lasted 3-5 days.
One day, I went to check out the operations, first-hand. And it struck me that most of the folks in the cars were from our black, brown and immigrant communities. After 30 years of working in marginalized communities, I realized that they were the very same people that were in these lines whenever crisis hits. It disturbed me so much that I returned to my car crying and wondering how we could change the system, so that the next time a crisis hits, our communities could go to the store and buy their own food, not wait in lines at distribution sites.
As a Leadership Team, we decided that to change the system we needed to invest in two powerful and proven strategies to move people out of poverty— economic and educational empowerment. So this year, we're planning to launch several "system change initiatives". They will include a commercial/teaching kitchen, an Immigrant Entrepreneurship Academy for emerging businesses and support services for existing immigrant businesses. We are also going to continue investing in immigrant and refugee youth — making sure the curriculum in our Summer Academy is academically rigorous, provides academic support and prepares them for a bright future.
We might not be able to change the whole world, but this International Women's Day and for Women's History Month, the amazing women on our team, and I, hope to make a positive change in our small piece of the world!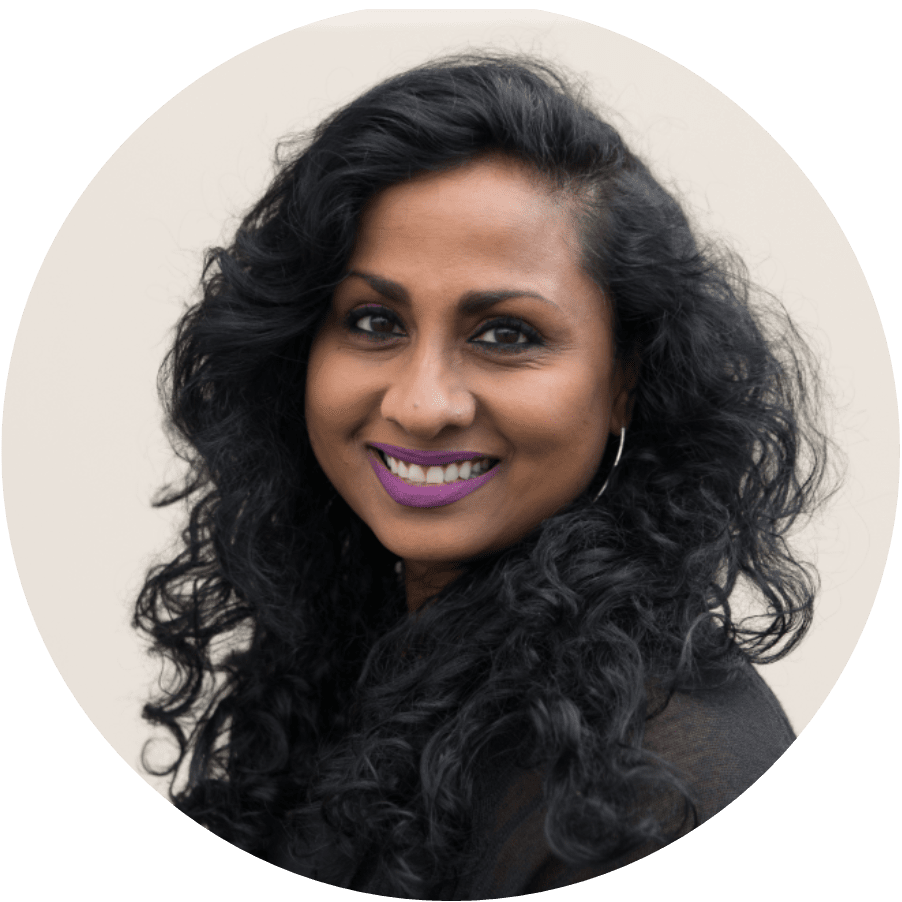 Chitra Hanstad began as Executive Director at World Relief Seattle in January 2017. Prior to this, she spent time in India consulting for Justice Ventures International (an anti-trafficking organization) on strategic planning and fund development and as a Philanthropic Advisor for the Seattle Foundation. While her career started in corporate advertising, public relations and media relations, she has spent most of the last twenty years working for local and international non-profits. Chitra has a passion for seeing at-risk communities thrive. She has served on many boards including Covenant World Relief & Urban Impact, and volunteers with The Stability Network.