Everything You Need to Know About Unaccompanied Minors at the Border Part 1
A Conversation with Matthew Soerens and Jenny Yang
This week, we're seeing news reports of another "crisis" at the U.S.-Mexico border, particularly related to children, or 'unaccompanied minors.'
What's actually happening? What should be happening? And what can followers of Jesus who care about vulnerable children do?
Here, World Relief's President, Scott Arbeiter, sits down with Jenny Yang and Matthew Soerens, World Relief's in-house immigration policy experts and co-authors of Welcoming the Stranger: Justice, Compassion and Truth in the Immigration Debate to help us understand what's currently happening at the border.
Quick Facts:
Immigration policy can be confusing and hard to keep track if you aren't familiar with the language. Below are a few key terms to keep in mind as you listen and/or read.
TVPRA: The Trafficking Victims Protection Reauthorization Act. A 2008 law that, among many other elements, governs how unaccompanied children identified at the border are to be treated.
Title 42: A public health law that both the Trump and Biden administrations have cited as a legal justification to turn away asylum seekers because of the COVID-19 pandemic.
Migrant Protection Protocols: A Trump administration policy that required most asylum seekers who arrived at the U.S.-Mexico border to "remain in Mexico" to await their court hearings, rather than being allowed to wait safely in the U.S. for their court proceedings.
---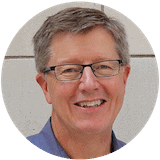 Scott Arbeiter is a former pastor of Elmbrook Church in Brookfield, Wisconsin, and the president of World Relief, which is a subsidiary of the National Association of Evangelicals.