"So God created humankind in his own image,
in the image of God he created them;
male and female he created them."
– Genesis 1:27
---
In the Beginning
In the beginning, God created — God separated the land from the sea; made plants and animals, fish and birds, men and women. When it was finished, God looked around at all that had been made and called it very good.
As a woman, I (Nancy), have sometimes struggled to understand what very good means for me. Like so many women across the world, I grew up in a society that viewed men as superior to women.
I was taught to believe that God was a man and that women were the cause of all the troubles and hardships that humans currently face because women sinned first.
In my work as a Monitoring & Evaluation Manager and Integral Mission Coordinator at World Relief Kenya, I often engage with pastoral communities who hold very strong beliefs about women and their positions in society. There have been times when I have felt like I am not good enough due to the way people have reacted to me and the directions I give them.
And yet, despite all this, God is at work.
God's Vision for Gender Equality
I never dreamed that working at World Relief would transform the way I view myself and other women. But that's what happened when, in 2021, my colleague James and I walked through a curriculum called Women and Men Leading Together. World Relief is currently rolling out this curriculum to a majority of its international programs staff.
This curriculum lays out a biblical foundation for gender equality by looking at five key points:
Imago Dei – we are made in the image of God
Patriarchal Cultures – how they harm both women and men
Jesus' Radical Example of Redemption and God's Original Design for Marriage
The importance of using rules of interpretation when reading scripture
Organizational Leadership and countering gender inequality in the workplace
Over the course of eight weeks and seven learning sessions, we learned that men and women are created equally in the image of God, a concept often referred to as Imago Dei. And while men and women are two different expressions of God's image, the authority to "practice dominion over all the earth" has been delegated to us equally.
We also gained a deeper understanding of the patriarchal cultures we live in, and how cultural norms can often trap both men and women into harmful gender stereotypes.
Culture often tells men that they must be the protector and provider and that they should be the opposite of women, never showing any emotion or gentleness. On the contrary, women are told they are weak, less than men and should yield all leadership and authority to men.
Both of these viewpoints, however, fall short of God's desire for the freedom and flourishing that God intends for each one of us, regardless of our gender.
God's Word is Powerful In Us
As we worked through the curriculum, I (James) gained an expanded understanding that everyone — women and men — are gifted and can serve in any capacity. A person should not be judged because of their gender, and everyone deserves equal respect. Jesus, himself, had women in his inner circles. He taught them and invited them into leadership alongside him.
The training helped me to be even more deliberate in being mindful of others, especially across the gender divide. We are all gifted and endowed, and we need to support one another.
The biblical references were very enlightening and helped me see that some of the arguments against gender equality that I had grappled with previously were based on a misinterpretation of scriptures. I now feel more equipped to advocate for gender fairness in the community, and I have the knowledge and basis needed to back up my viewpoint.
For me (Nancy), learning about the examples of powerful women in the Bible like Deborah, Esther, Ruth, Naomi and Priscilla was very encouraging in my faith. I am stronger and more confident and have begun stepping up to lead more in my local church and at my place of work.
The Holy Spirit revealed to me that I am a child of God, fearfully and wonderfully made in his image. I should not fear anything for God is always with me and will never forsake me. As Psalm 121 says, my help comes from God.
Carrying the Vision Forward
The transformation we have experienced and the understanding we've received has now given us the opportunity to teach and train others on our team, in preparation for incorporating more gender-equality work in our programming.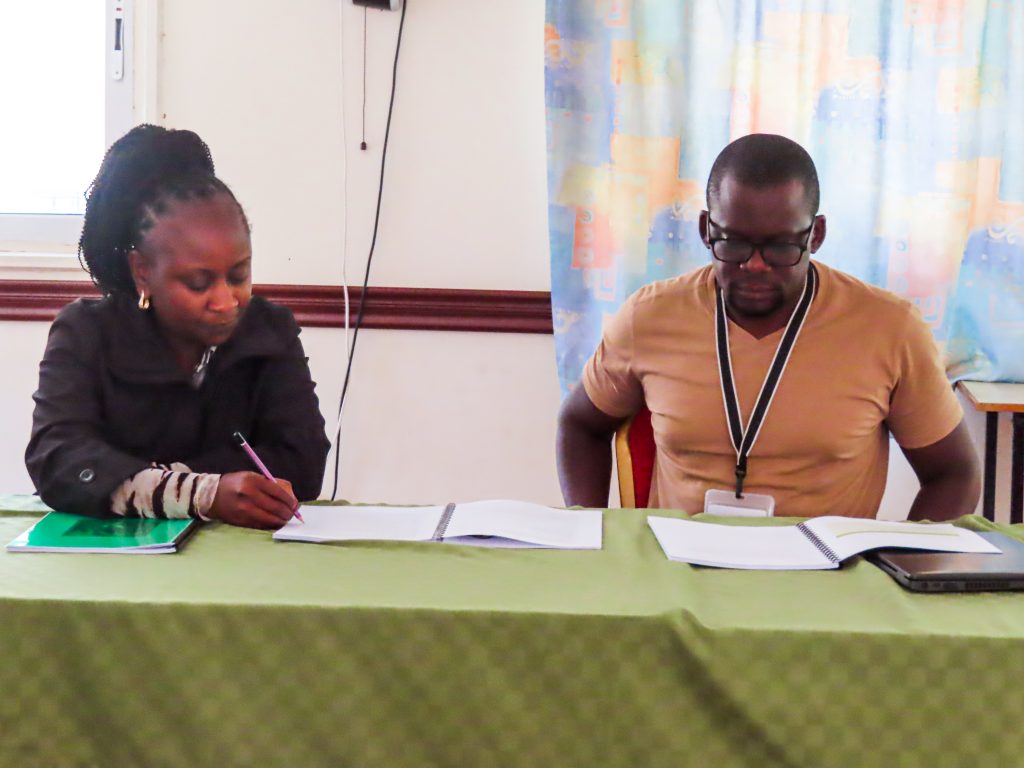 We have noticed that many women in our workplace, especially in our field offices, seem to lack the confidence God longs for them to have. They often stay silent or hesitate to address others in public settings. It is up to us as leaders to walk with these ladies, intentionally giving them roles in workshops as a way of building up their confidence as they grow.
Research from the World Economic Forum, Pew, Harvard Business Reviews and others have shown that organizations are more successful where women are equally represented in leadership.
Not only that, but elevating women in leadership and leading alongside one another as equals is a call to be counter-cultural. We get to follow Jesus' example and counter the effects of gender bias in the workplace.
Men also have a very vital role to play in combatting gender inequality in the workplace. In most cases, gender authority and imbalance is in favor of men. Men, therefore, have to use their positions of authority to be the agents of change that are needed to create a gender-equal world. And men can begin this transformation by changing how they treat their wives, daughters and mothers right within their own homes.
As we, and others across World Relief's global offices, continue to engage with this training, it is our hope that our fellow staff members, church partners and volunteers can approach this curriculum with an open mind, be willing to learn from what was God's original intention at creation and adjust our actions accordingly.
In Kenya, we have already seen our entire staff team be more keen on reducing gender bias in our day-to-day work and conversations. Moving forward, we are committed to assessing our progress not just through our interactions with one another, but through our staffing and leadership structure, mainstreaming gender activities across all our programming, and working to ensure our policies and procedures align with our gender-inclusive vision.
We are grateful for the work that God is doing in us and among our team to bring healing and restoration to our world. God's word is, indeed, more powerful through us because of the work the Spirit has done within us.
---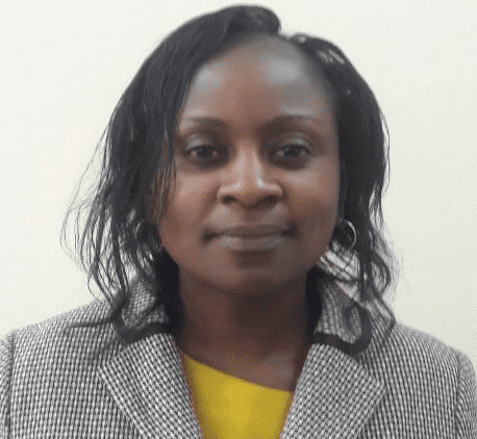 Nancy Nasirumbi Owola joined World Relief in 2017. She is a social entrepreneur with a passion for serving the most vulnerable through teaching business skills to those disadvantaged or underprivileged in the community. Nancy has worked in community development since 2006 and has also worked as a consultant, offering technical support to 20 Kenya Community Development Foundation partners in Value Chain Development & Enterprise Development. Her professional background includes entrepreneurship, monitoring & evaluation, business administration & management, and marketing. Today, she serves as the Integral Mission Coordinator as well as the M&E Evaluation Manager for World Relief Kenya.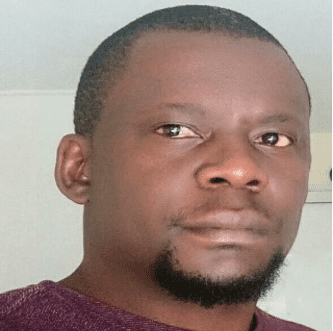 James Wanda joined World Relief Kenya in May 2020 as the SCOPE and National Health Manager. He graduated with a Bachelor of Science in Nursing from Moi University and has a Diploma in Project Management from Kenya Institute of Management. He is currently pursuing a Master's Degree in Public Health at Jomo Kenyatta University of Agriculture and Technology. With more than 15 years of experience in public health programming, he's worked with organizations such as The Walter Reed Project, Catholic Medical Mission Board, Jhpiego Kenya and AMREF. Prior to joining World Relief, he worked as a Project Manager and acting Executive Officer for Kenya Pediatric Association. James believes in justice and fairness to all and service to humanity is his call.