FREE DOWNLOADS
Church Leader's Resources on the Refugee Crisis and Immigration
Tool Kit on the Syrian Refugee Crisis
The world is facing the largest refugee crisis since World War II, with nearly 60 million individuals globally forcibly displaced from their homes because of persecution and violence. As leaders, we have an opportunity to educate our congregations, shape perspectives, spark conversations and move to action. But this particular journey provides some unique challenges. If you're willing to join thousands of leaders around the country as we lead God's people towards his truth and heart for refugees, please explore this guide. We pray that it might be a blessing to you and your congregation.
Download A Church Leader's Tool Kit on The Syrian Refugee Crisis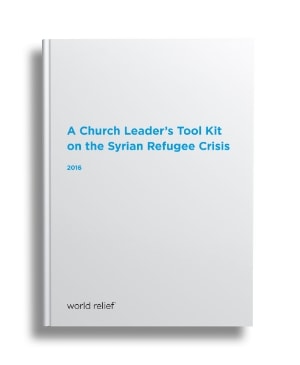 Seeking Refuge by Stephan Bauman, Matthew Soerens, and Dr. Issam Smeir
Who are refugees? What are the real risks involved in welcoming them? How do we balance compassion and security?
Seeking Refuge offers a unique perspective on the global refugee crisis from a Christian worldview and helps readers answer real questions about it. Drawing from history, public policy, psychology and their own personal stories, authors Bauman, Soerens and Smeir provide a nuanced and compelling portrayal of refugees. Seeking Refuge highlights the extraordinary opportunity all of us have to love our neighbors as ourselves.
Get more information about church discounts and get a Free Chapter.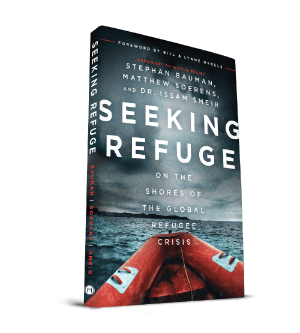 Immigration is one of the most complicated issues of our time, with voices on all sides arguing for action and change. In this book, World Relief's Matthew Soerens and Jenny Yang move beyond the rhetoric and offer a Christian response to immigration. Putting a human face on the issue, they tells stories of immigrants' experiences in and out of the system while debunking myths and misconceptions about immigration. Ultimately, they offer ways for you and your church to welcome and minister to your immigrant neighbors with compassion and justice.
Learn more about Welcoming the Stranger and access the accompanying Small Group curriculum.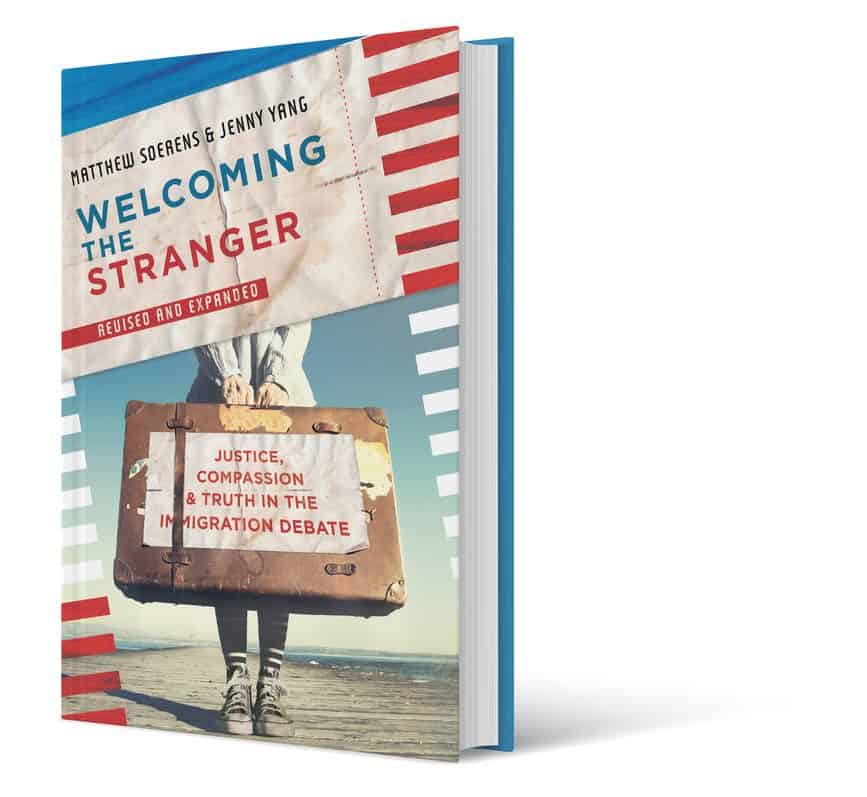 "I Was A Stranger" Challenge
The Bible speaks clearly and repeatedly to God's concern for the immigrant, guiding Christ-followers toward principles that we believe should inform both the interpersonal ways that we interact with and our immigrant neighbors and the public policies we support.  "I Was a Stranger" is a 40 day scripture and prayer challenge for yourself, your church, your campus, and your legislators.
Guidance for Refugees and Immigrants
For church and agency leaders who are standing in solidarity with refugee and immigrant friends and parishioners, we know it can be a challenging time. In order to help you pastor others facing tremendous fear and uncertainty, this post-election response offers practical guidance for communicating, as well as the facts we know right now about immigration.
Download World Relief's Guidance for Refugees and Immigrants.
Church Leader's Guide to Immigration
Pastors and other church leaders are uniquely positioned in immigrant communities to develop relationships and demonstrate the truth of the gospel. The Church Leader's Guide to Immigration has been designed as a resource for those on the front lines of ministry who need practical guidance. The questions in this guide were gathered by the authors over several years from local churches and national denominational leaders in the U.S.