Together We Can Help Stop the
Deadly Spread of Ebola
Ebola Relief
By now, you've likely seen the crisis alerts. With its recent spread into new areas of the Congo, Ebola has once again been declared a global health emergency by the World Health Organization.
Intense insecurity, harmful traditional beliefs and lack of infrastructure are all contributing to the escalation of the disease and a rapid increase in the number of cases and deaths reported. Now, this deadly disease threatens South Sudan, too.
With your help today, we can mobilize to help stop the devastating spread of Ebola.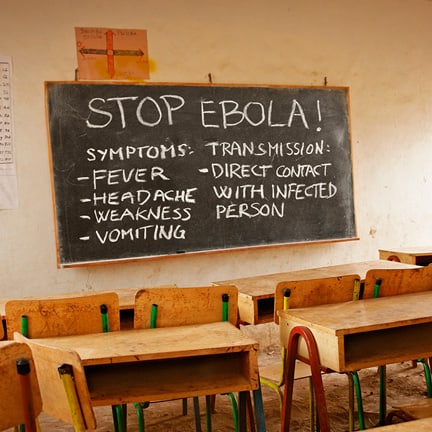 World Relief is on the ground in the Congo and South Sudan and is ready to respond now.
Together, we are partnering with local churches and community leaders to:
Educate the population with prevention and awareness messages.
Combat harmful beliefs about the disease and its treatment.
Provide prevention hygiene kits and vital health lessons in clinics and homes.
Ebola has already claimed the lives of thousands, but it doesn't have to steal more. Together, we can put a stop to its deadly spread.
Will you join us in the fight against Ebola today?