"I can finally say I am a citizen of a country"

Over a week has gone by and many of us have left the celebrations of July 4th behind, just the annual memories of fireworks, grilling out, and a patriotic wave of the American flag to honor of our country's independence. But for some, like Aimee, "July 4th will always be a day to be remembered." It is a day of personal freedom – the day she received her US citizenship.

Decades back, Aimee's mother fled the genocide in Rwanda, making it to the Republic of Congo where Aimee was born and raised with her four brothers. It was the only place she had known, but lacked a sense of permanence as they carried the status of "refugee" instead of "citizen."

After 15 years of life in Congo, Aimee and her family finally were approved to resettle in the U.S. in 2013. "When we first moved here, it wasn't easy to call home. We were always searching for home," shared Aimee, "moving here was like being born again – having to learn everything – from learning the language to learning the culture. It wasn't easy for all of us."

Through the uncomfortable and awkward transition of being "born again," World Relief walked with Aimee and her family, supporting school enrollment, finding housing, and offering English classes.

Fast forward a few years, and Aimee has her bachelor's degree in psychology and works at World Relief Western Washington as an extended case management caseworker; "I wanted to give back for what I received. I want to help refugees when they come here because I can put myself in their shoes."

A dream of hers has been to support displaced people living in refugee camps throughout the world, but citizenship and ease of travel has always been a barrier – until July 4, 2022.

Last Monday, after months of studying for the interview and exam, Aimee became a naturalized U.S. citizen – a person with legal permanent resident status, who has made the choice to become a citizen and has fulfilled the requirements established by Congress.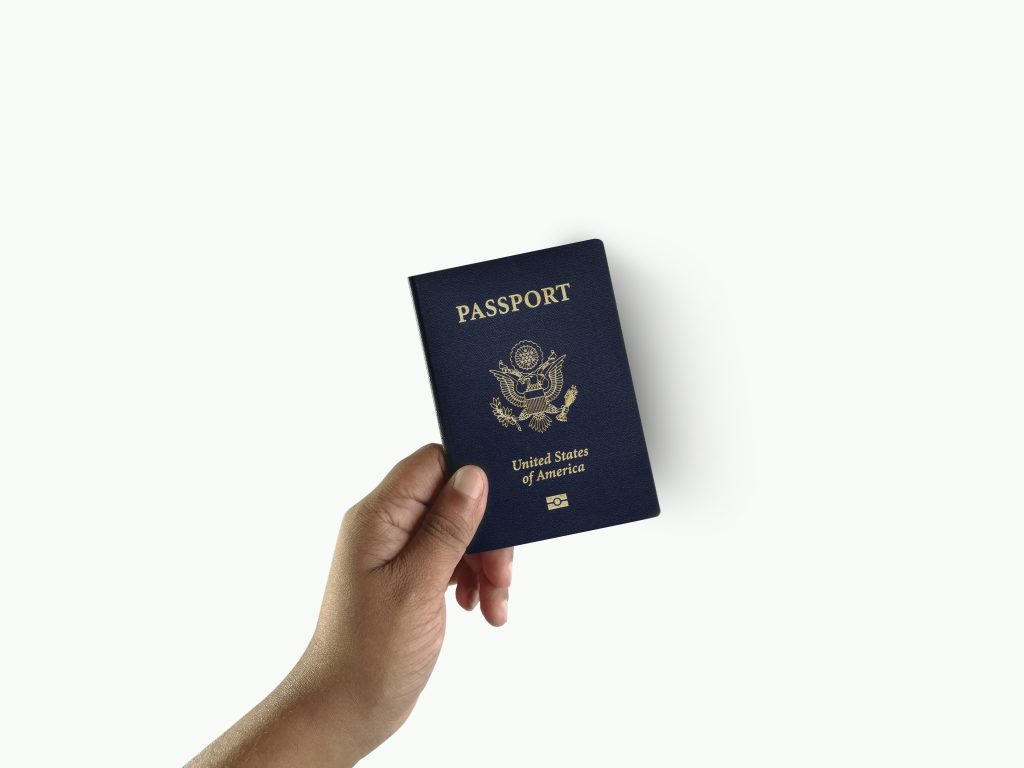 Becoming a citizen provides more opportunities for things like travel and work; "A passport isn't just a piece of paper, but it means I can travel to other countries and serve others," shared Aimee.

But citizenship also allows for greater influence stateside, like the right to vote and have a voice in the formation of our communities. Aimee is particularly excited about her newfound suffrage; "I am super excited about being able to vote. I like to advocate for people's rights but I never got to do it… I never got to express my opinion in that way."

The work of guiding immigrants through the citizenship application process is an act of justice, one our Immigration Legal Services team has been engaging in for decades. We have offered citizenship classes in the past, and now our team manages cases one by one as they offer specialized representation and citizenship application support for qualified individuals.

In 2021, our team in King County worked with 826 people from 73 different countries, as they supported different immigration needs, like Aimee's naturalization process.

"I can finally say I am a citizen of a country!" she declared after 24 years without any citizenship. To learn more about the scope of our legal services and how you can best advocate for those pursuing citizenship, visit our website below.

---
Liz Meyer Hett is World Relief Western Washington's Communications Coordinator and serves her local offices with unified branding, content creation, and digital marketing. She has passions for organization, design, and connecting people.