GET INVOLVED
Humanitarian and Disaster Relief
Hundreds of disasters occur each year, causing immense suffering, destruction and loss. Together, we're saving lives—before, during and after disaster strikes.
GET INVOLVED
Humanitarian and Disaster Relief
Hundreds of disasters occur each year, causing immense suffering, destruction and loss. Together, we're saving lives—before, during and after disaster strikes.
Earthquakes in Turkey. Drought in Kenya. Conflict in Sudan.
Today, millions around the world are suffering as a result of urgent humanitarian crises. Whether it be war, refugee crises or a global pandemic, World Relief is responding, and you can join us.
On October 7th, 2023, Palestinian militant group, Hamas, carried out a deadly attack on Israel. Thousands were killed or injured and an unknown number were abducted — reportedly including the elderly, women and children. 
Israel responded with airstrikes across the Gaza Strip. Since then, the two sides have been engaged in heavy fighting, resulting in widespread damage to infrastructure, including homes, schools and hospitals. The escalating violence has resulted in the death of over 2,700 people, with numbers still on the rise.
World Relief is closely following this situation and is poised to respond through our partners in the region to provide relief for those impacted as soon as the situation allows. With loss of life and severe injuries in both Israel and Gaza, the need for humanitarian access is vital, particularly for civilians.
Will you give today to help those in Israel and Gaza?
Responding to Crises in Libya and Morocco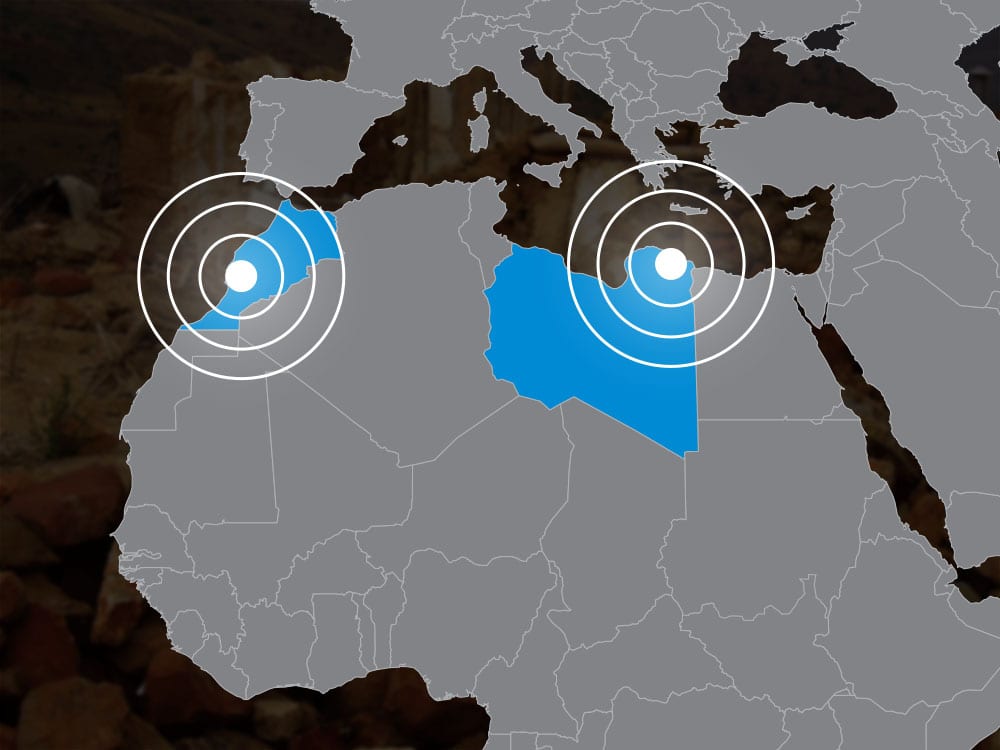 On September 8, a 6.8 magnitude earthquake struck Morocco. Only a few days later, on September 10, Storm Daniel caused devastating flooding in Libya. Thousands in North Africa have already lost their lives, and many more are without shelter or access to basic necessities.
World Relief is quickly working to identify partners on the ground in Libya and Morocco to meet immediate needs including critical medical services, emergency shelter, food assistance and more for those impacted by these disasters.
Will you give today to rush help to those in Libya and Morocco?
On April 15, 2023, war broke out in Sudan. While the conflict initially centered in the capital of Khartoum, the violence quickly spread to many other parts of the country. 
Since then, the situation deteriorated drastically — particularly in West Darfur. As a result, more than 800,000 Darfurians, most of whom are women and children, have fled across the border into neighboring Chad where many are waiting without food, water, shelter or protection. There are reports of mass casualties and bodies waiting to be buried along the border. A horrific and heartbreaking scene.
World Relief is on the ground responding in Chad. There is an immediate and urgent need to provide food, clean water, emergency medical assistance and temporary shelter for people who are facing some of the most dire circumstances imaginable.
Türkiye and Syria
Earthquake • February 2023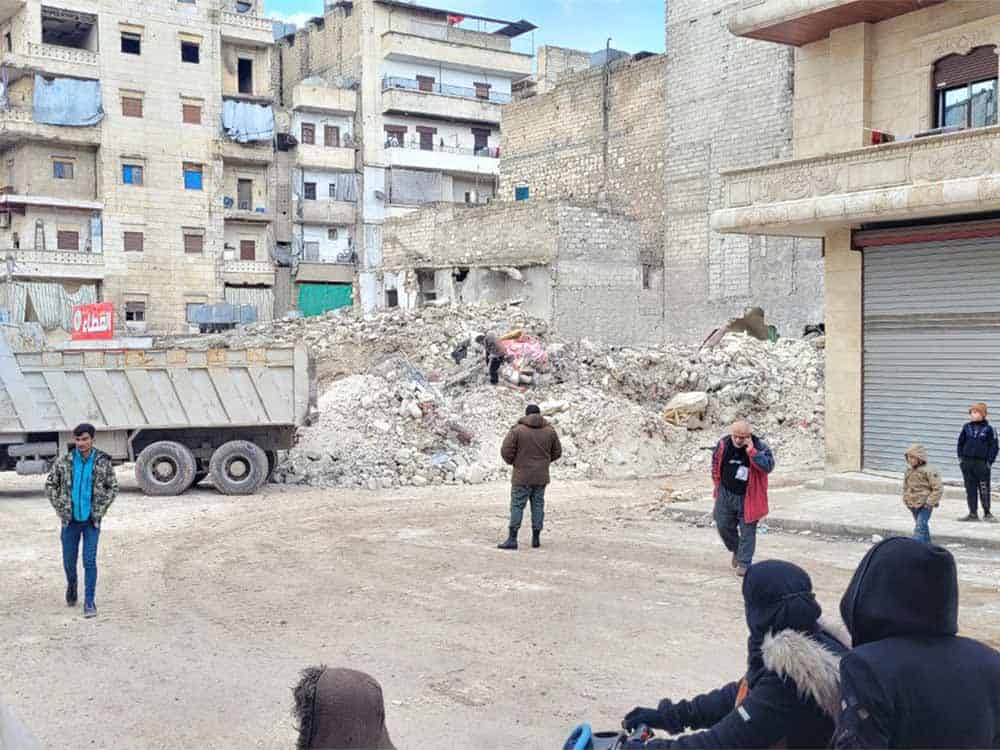 Early in the morning on February 6, two massive earthquakes hit Türkiye and Syria. Thousands have already lost their lives, and the damage to infrastructure is catastrophic — including in regions already devastated by years of war in Syria. 
World Relief is responding to provide immediate assistance through our network of long-standing partners and churches in the region. You can help us reach more people in need by responding with us today.
Will you give today to rush help to Turkey and Syria?
Ukraine
War & Invasion • February 2022 - Present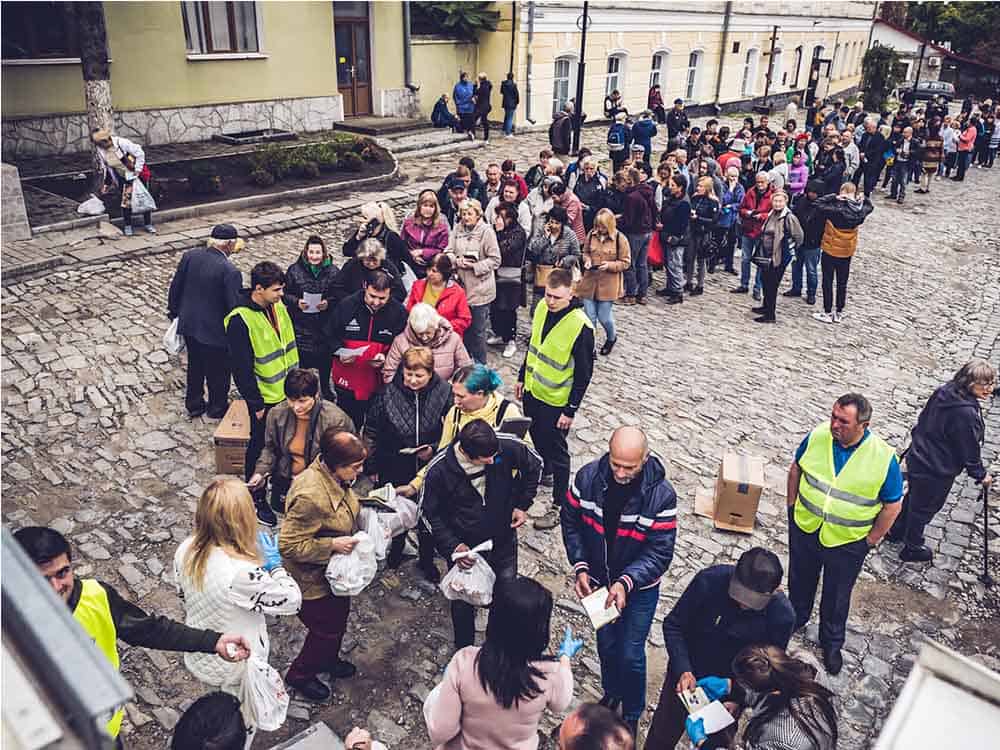 It's been more than a year since Russia invaded Ukraine. Since then, more than 11.3 million Ukrainians have been displaced. In the wake of this crisis, many of you responded generously to welcome Ukrainians to the United States and provide emergency assistance in Eastern Europe.
The war continues, and World Relief continues to respond. As we entered a new fiscal year, World Relief established a permanent presence in Ukraine, leveraging our decades of experience working in current- and post-conflict environments to build adaptable, church-led initiatives that will enable us to meet needs as they arise. What's more, our U.S. offices continue to come alongside Ukrainians who are arriving in the United States, connecting them with vital services and welcoming communities they need to recover to adjust to life in the U.S.
When you give today, you help us meet urgent needs and build lasting solutions in places like Ukraine.
Will you give today to rush help to Ukrainians?
Democratic Republic of the Congo
Military Clashes August 2022 - Present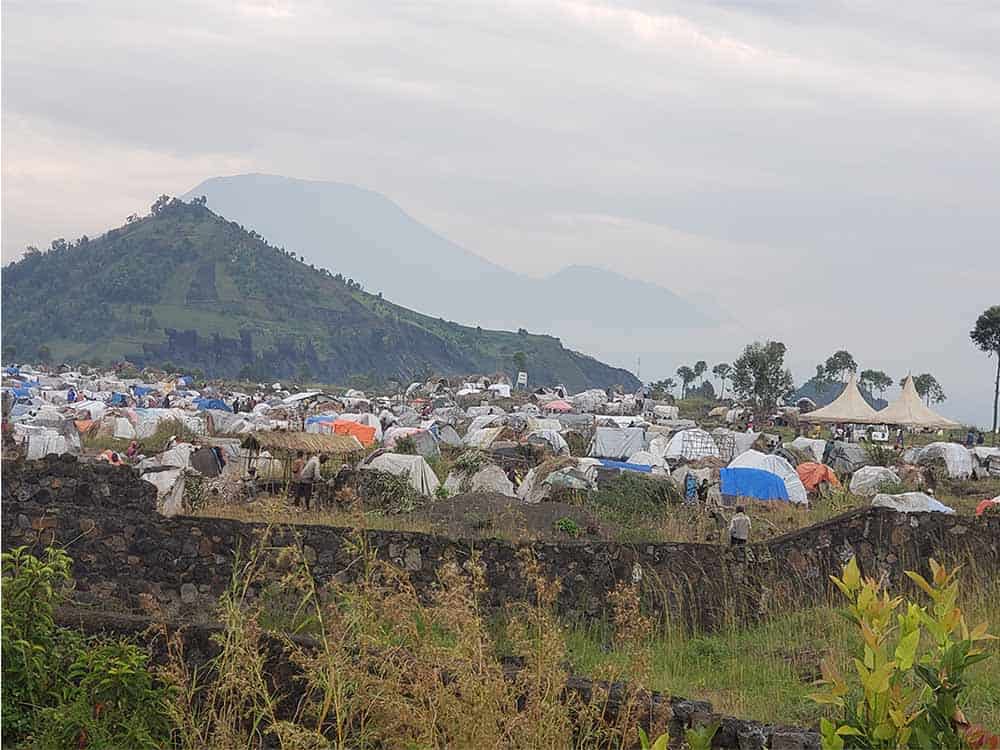 Since late August 2022, renewed clashes between armed rebel group M23 and DR Congo's military forces have triggered a widespread humanitarian crisis in the country's eastern region. Tens of thousands of vulnerable families have been driven from their homes and forced into the nearby territories of Kitagoma, Nyiragongo and Goma. 
World Relief is responding by working with trusted, in-country partners to provide emergency food aid to vulnerable families impacted by this crisis. 
An estimated 10 million people are currently in need of urgent humanitarian assistance including food, shelter and medical care. 
Will you give today to help us respond to urgent needs like these in DR Congo?
Will you give today to help us respond to these urgent needs?
Kenya
Drought & Famine 2021 - Present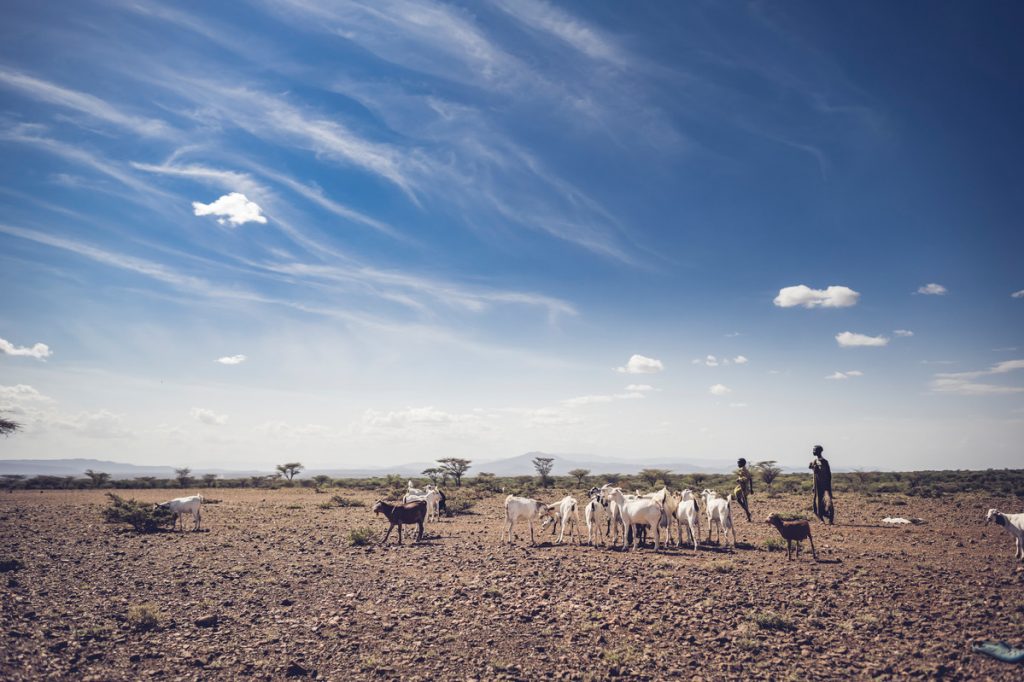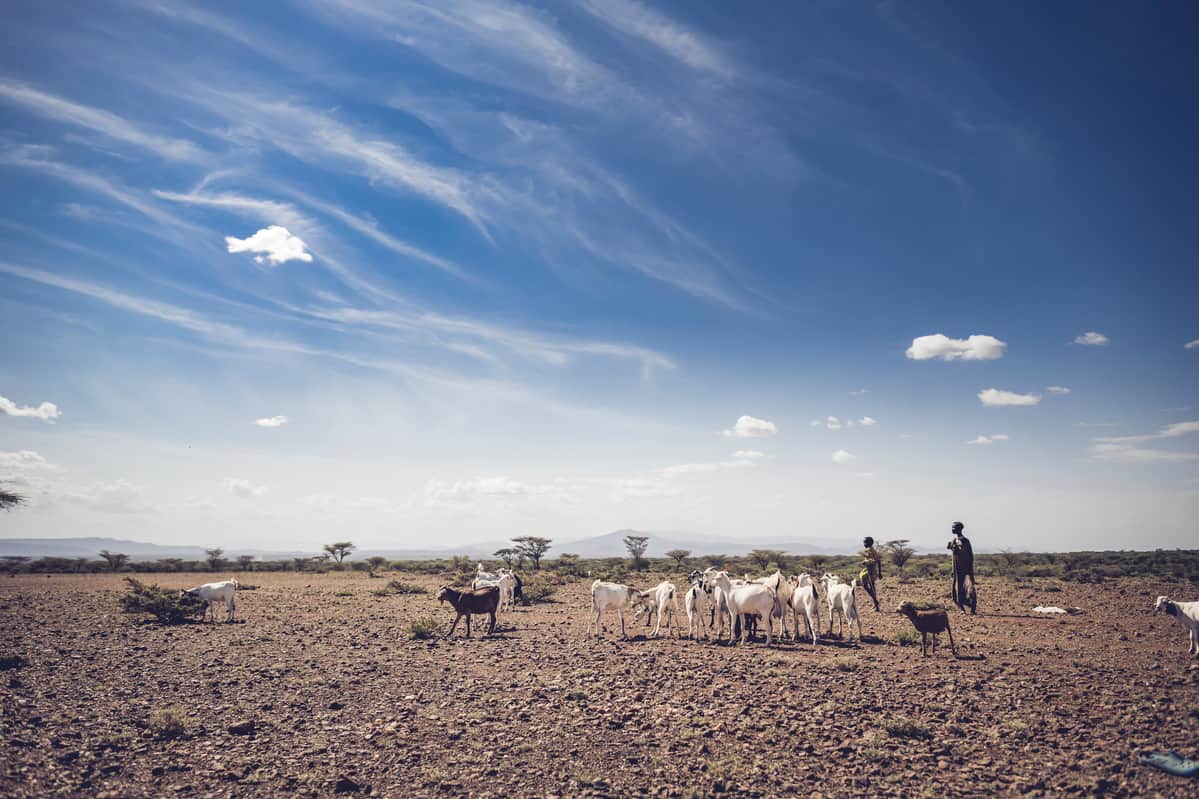 Turkana County, Kenya, is once again facing severe drought and famine following poor and significantly delayed rains. Decreased rainfall over the last year has resulted in low crop yield, and more than 1.4 million animals have died. Many water points have dried up or diminished in quality, heightening the risk of water-borne diseases and conflict over limited resources. Over 40% of Turkana County is in dire need of food assistance and over 650,000 children are expected to suffer from acute malnutrition in 2021 - a number that is only expected to grow.
Immediate intervention is needed to save lives and support early action so that the situation does not continue to deteriorate. Turkana is generally the least served by aid actors, and World Relief Kenya is one of the only humanitarian organizations with a long-term presence and relationship in Turkana North.
Will you give today as we respond to provide food, water and other life-saving interventions?
Afghan Evacuation
Evacuation and Resettlement August 2021-Present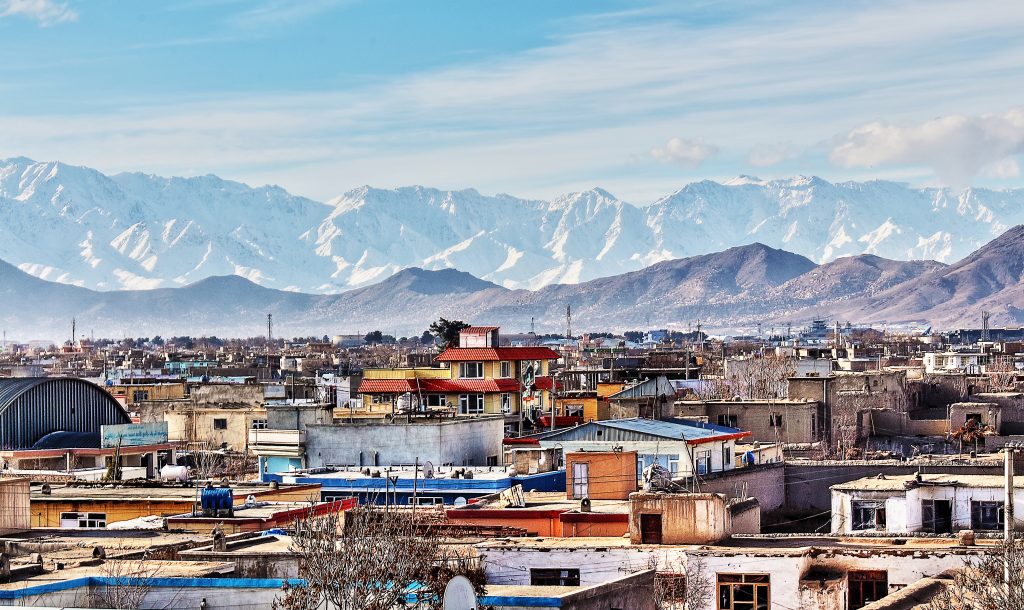 We all remember the headlines coming out of Afghanistan this past August when the Taliban took control of Kabul, and 53,000 Afghans were airlifted to the United States. 
Many of you wanted to help, so you partnered with World Relief. Together, we have helped welcome and resettle more than 2,300 Afghan women, men and children, providing comprehensive services designed to help them adjust and ultimately thrive. Thank you!
Today, the need continues. In the next month, World Relief expects to resettle an additional 1,000 Afghans. This level of activity requires more — more staff, more volunteers, more churches, more prayer and more partners like you. Together, we can make a difference and welcome those who have had to flee their homes. 
Explore more resources for our Afghan neighbors, partners and volunteers here
Will you give today as we respond to provide food, water and other life-saving interventions?