OPENING THE COMMERCIAL TEACHING KITCHEN IN KING COUNTY
Several years ago, World Relief Western Washington (WRWW) hosted a listening session where the local refugee-immigrant community could gather and openly share their needs, struggles, and hopes. What resulted was a dream we decided to help make a reality. With the support of funding from King Conservation District, The WA Commerce Department, the U.S. Small Business Administration, private donors, and generous architects and construction crews, we constructed a commercial teaching kitchen. Soon the 1,215 sq. ft. commercial teaching kitchen will be complete and open for programming including cooking and nutrition workshops and a food industry career pathway course! 
Cooking is important to us. We learned this as we listened to the community. Through food we build community, sharing in each other's joys and sorrows, and inspiring dreams as we nourish our bodies. Listen long enough to the stories of the people around you, and you will see this too. 
"When you cook, you have to cook from your heart."

—Cooking advice shared by a recent arrival from Afghanistan who loves experimenting with traditional recipes and cooking for his friends and family.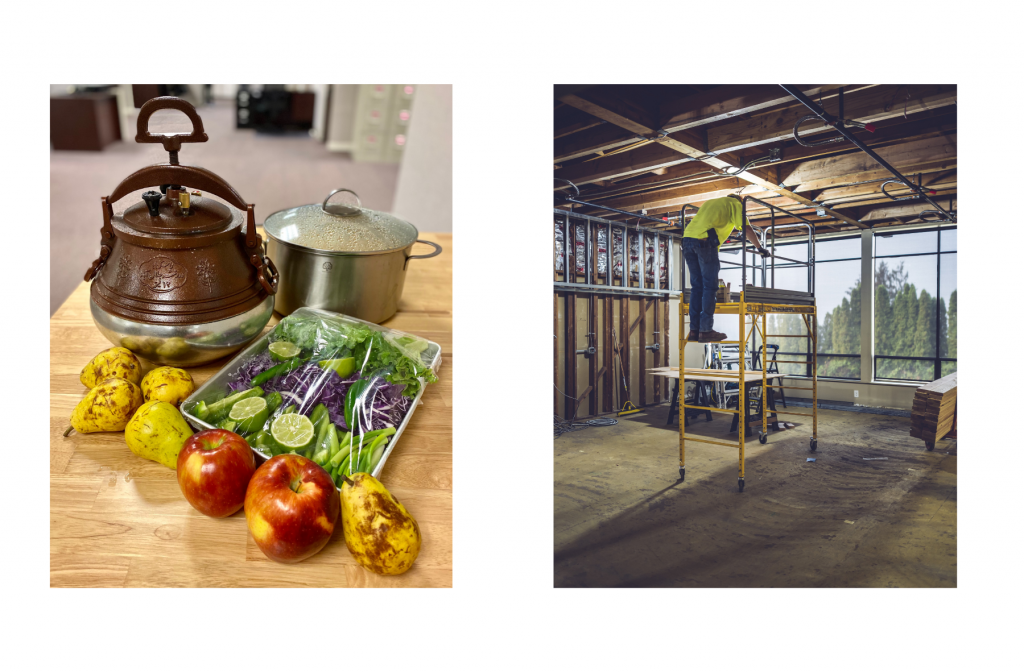 A KITCHEN TO GATHER PEOPLE
"I love to bring joy to people with my baking," says Katya, a new arrival from Ukraine. "You become a part of people's special events [when you bake food for them]. You become a part of the joy." Katya owned a catering business back in Ukraine. Here in the US, she has found joy in preparing baked goods from recipes passed down from her grandmother. Her baked goods tell a story of her family and her homeland of Ukraine. Katya dreams of one day opening a bakery here in the US so more people can share her joy.
We are excited for Katya to be one of our featured guest chefs this summer in a series of cooking workshops hosted by WRWW. Through refugee and immigrant-led cooking classes, community members will have the opportunity to gather, learn from our new neighbors, and celebrate the diversity of our community. Through food we can appreciate the many cultures that shape our growing community. 
Our food tells a story about where we are from and who we are now.  
A KITCHEN TO BRING NOURISHMENT
Pausing to prepare food and eat reminds us of our human need. Our need for food is not undignified in its existence, but a sacred reminder of our humanity and our beautiful calling to nourish mind, body, and soul daily.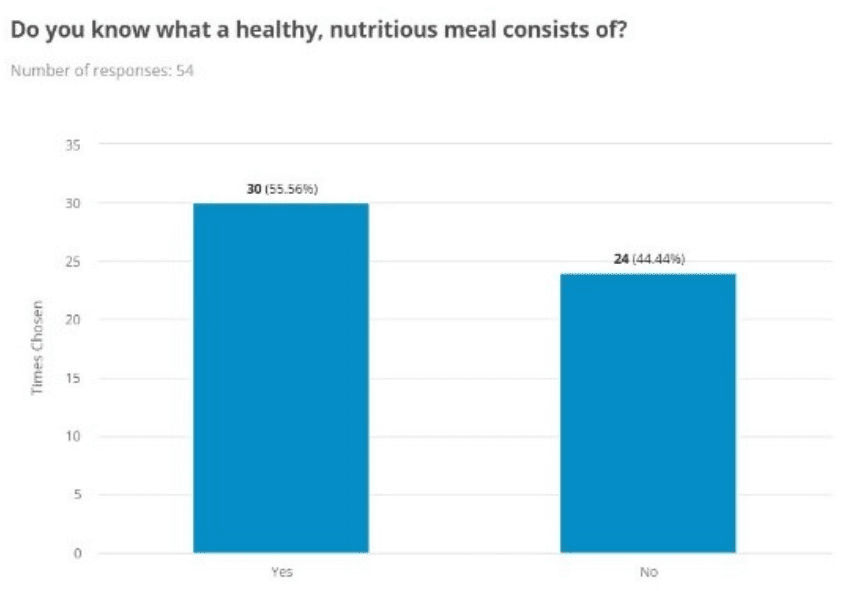 How we respond to our needs matters. The food we eat matters. 
According to a May 2023 survey conducted by WRWW, a high percentage (approx. 44%) of refugee & immigrant respondents indicated that they do not know what a healthy, nutritious meal consists of.
The WRWW Commercial Teaching Kitchen will offer nutrition classes and healthy cooking workshops, equipping refugees and immigrants with the knowledge and skills they need to prepare nourishing food for themselves and their families.
Healthy food brings our bodies strength, healing and vitality.  
A KITCHEN TO INSPIRE DREAMS
Refugees and immigrants arriving in Washington have left much behind. But they also bring so much with them. They bring pieces of their culture, creativity, ambition, skills and dreams. They come with so much to offer to our community.  
World Relief Western Washington believes in the inherent resiliency of refugees and immigrants and is committed to coming alongside the refugee-immigrant community to equip them to thrive in their new home. Developing cooking skills and building knowledge and connections within the food industry provides refugees and immigrants with more opportunities for employment and creative economic endeavors. Programming won't only focus on the culinary arts or business pathways. Workshops will be designed in such a way as to draw out creativity, instill confidence, and inspire dreams both new and old.
With the completion of the WRWW Commercial Teaching Kitchen we celebrate the realization of one dream and look forward to the start of many more!