"When I walked into World Relief, I received way more than what I expected."

—Bertrand
---
Celebrating World Refugee Month
Bertrand, a Career Pathways Coordinator, shared his experience at the World Relief Cup, as a participant who was resettled through our office.
"When I look back at my journey as a participant being resettled by World Relief, I am humbled and will forever be grateful for the opportunity for a fresh start…Today I am [able to be] World Relief to new famil[ies] walking through our doors. There are many great resettlement organizations out there but only a few do this work from a posture of servants and advocates."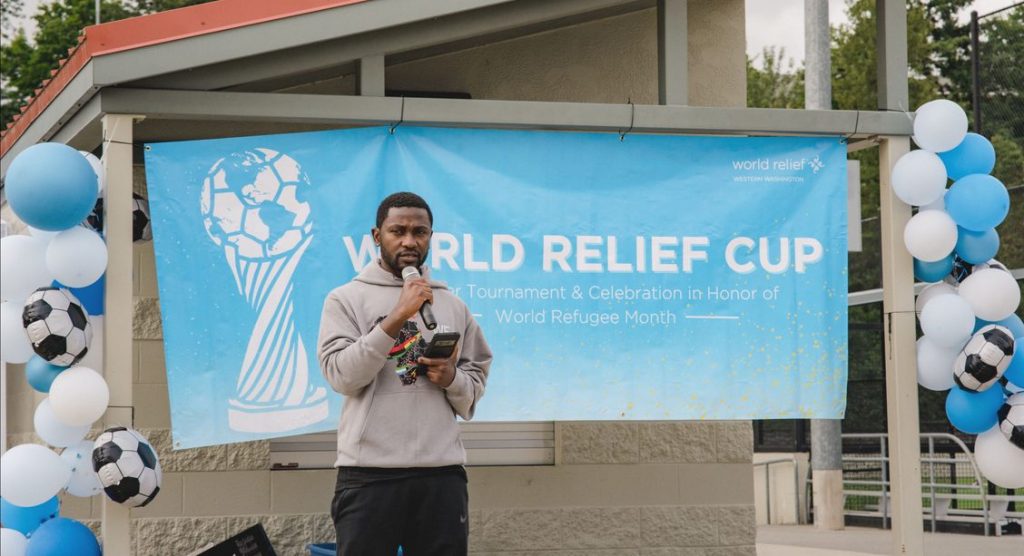 Bertrand shared his story as an asylee and being a recipient of the Match Grant program. He expressed his deep gratitude to the people who partnered with him from World Relief, like his case worker Jacob and the employment team.
As a staff member, he is proud to have the opportunity to now walk alongside participants on "the road to independence and a holistic self-sufficiency".
We are so grateful to have individuals Bertrand on the World Relief team! Bringing his experience to his work, he is a part of creating lasting change for every refugee and immigrant.
More from the World Relief Cup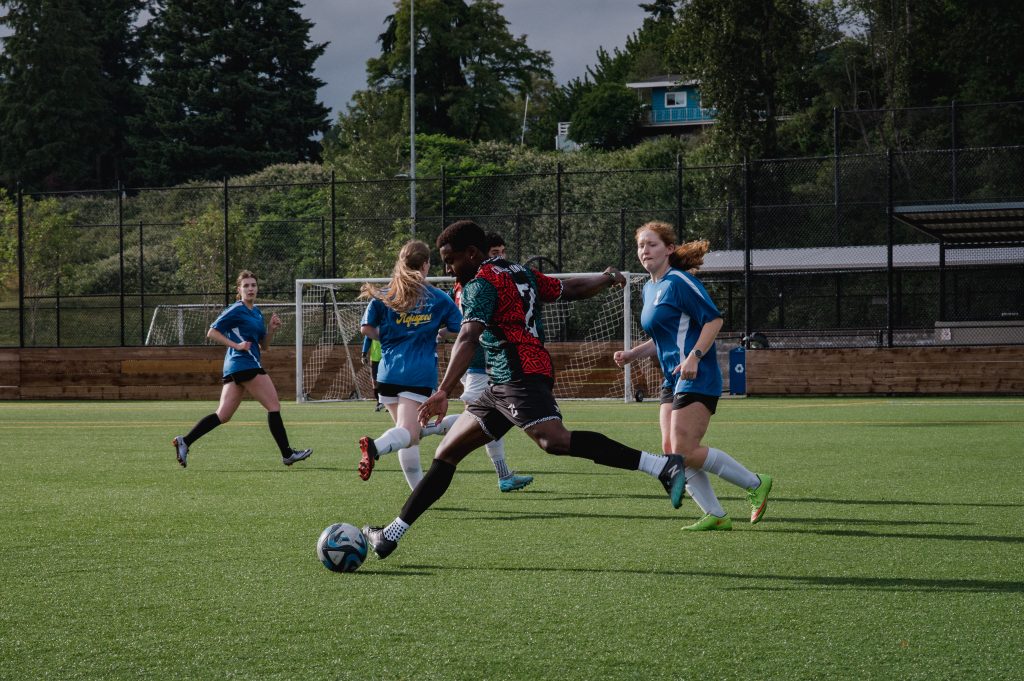 Through soccer, the Cup engaged the community in supporting refugees and immigrants. With the sponsorship and commitment of the community, we hosted a soccer tournament on June 10th to celebrate World Refugee Month! There were 11 teams with around 120 players who participated; including teams from local resettlement agencies, community leagues and our own World Relief Team.
While it was a drizzly morning, there was an amazing turnout! People came out in support of their friends, teams, and the work of resettlement through World Relief. Many people were engaged in conversation with members of our staff, getting to know our mission and vision. Many teams had players who have experienced resettlement as well as teams from other services organizations, like the International Rescue Committee.
People experienced World Relief through a unifying sport, having the chance to interact with others from across cultures and the community.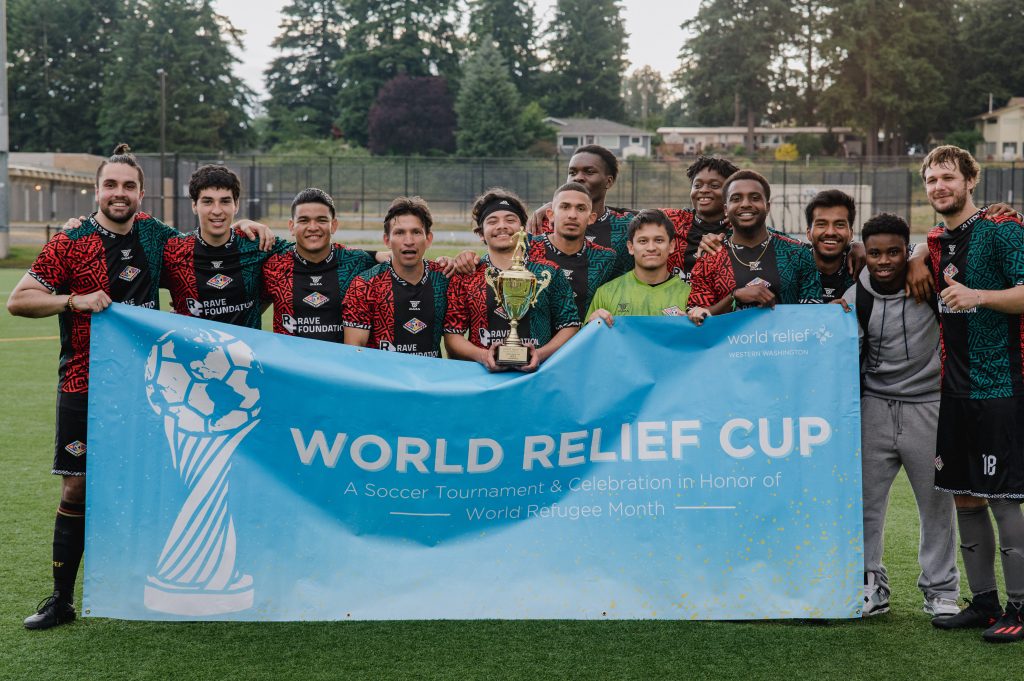 2023 World Relief Cup Champions
Congratulations to Cultures FC and their win!
2nd Place: Jake for a Cause | 3rd Place: Seattle Flounders
---