It's been a year of difficult change. But at World Relief, we believe you were made for change — not just to survive it, but to thrive through it.In today's story, World Relief's Vice President of U.S. Programs, Jennifer Foy, shares how amidst this year's disruption, creativity, resilience and love still grew.
---
Recently, I was reading stories from our U.S. offices when I came across this one about two brothers who had been resettled by World Relief in Chicago seven years ago. They dreamed of opening up a tailor shop together, and that dream finally became a reality — in January, mere months ahead of the COVID-19 shutdown.
Faced with this new reality, the brothers wondered if their business would survive. But then, local residents started appearing at their shop – many of whom were immigrants themselves – in desperate search of masks.
Most stores were already sold out, and online shops were selling the masks at prices much higher than what these residents could afford. As such, the brothers knew what they had to do. They pivoted their business and began making masks, finding success and even fulfilling orders from other cities and states.
Change disrupts. But that disruption can bring new perspective.
This past March, when everything seemed to change overnight, I, too, wondered what the future would hold. After three difficult years of policy changes, office closures and a diminishing number of refugees being admitted into the United States, our U.S. teams were ready for something new.
But then, COVID-19 hit. Our offices began shutting their doors, staff moved to remote work and we began redesigning our services to meet new needs.
In the early weeks, the rapid change felt like a tsunami, crashing in and overtaking every part of our work and lives. This sudden change felt like another cruel blow to our teams working so hard to share Christ's love, as well as to those we serve working hard to integrate into their communities.
Once I finally slowed down to catch my breath and take a step back, I realized God was inviting me into a new perspective. As I looked around at all the pain, sickness and unknown, I saw that beneath the chaos, resilience existed.
I began hearing stories just like the one above from across our U.S. network. Burmese refugees in North Carolina were making masks for their community, as were World Relief sewing program participants in Spokane and Seattle. A refugee restaurant owner in California began donating meals to frontline workers. Everywhere I looked creativity, strength, persistence, fierce courage and love grew amidst the chaos of our upturned world.
Among our offices, innovation flourished. Staff and community partners found new ways to serve in a COVID environment. In-person programs such as ESL classes, job training seminars and summer camps all moved online. Volunteer trainings also became virtual, opening up new pathways for people across the country to volunteer, whether they lived near a physical office or not.
When businesses began shutting down and our immigrant communities began experiencing lay-offs, our staff learned new skills and volunteers stepped up to help immigrant business owners navigate the Cares Act Relief and fill out unemployment paperwork. 
Church partners also stepped in in new ways, allowing us to meet an immediate need for food. Across our U.S. office network, more than $1.5 million in food was donated and distributed, allowing us to serve over 42,000 families. Our North Texas office alone received $997,000 in food donations for immigrant families in need.
While I am looking forward to the end of COVID, I have seen new doors open and have been forever changed by the love shown in this season.
As we look to the year ahead, I see new strength in our communities — in immigrants who have learned to use technology to help them stay connected; staff who have renewed confidence that they can, with God's help, move mountains; and a growing diversity within our communities of people from all walks of life stepping up to serve.
Change disrupts, but in that disruption we found hope and overwhelming amounts of love. We gained a new perspective and found an opportunity to rewrite the narrative of 2020 and make change for good.
Will you help us make change for good ?

---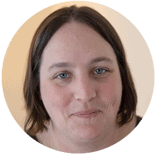 Jennifer Foy joined World Relief in 2007 as a volunteer in serving many refugee families before joining the staff in 2014. She served in the High Point North Carolina Triad office until April 2019 when she moved to World Relief's headquarters in Baltimore to take on a national role. In her current role she oversees the program management and development across all U.S. network of offices. She brings 15 years of nonprofit leadership experience leading local nonprofits. Jennifer grew up in Oregon and received a B.A. Sociology from Western Oregon University and later a M.P.A. from Norwich University in Vermont. She lives in Maryland with her husband Will.