Civil Unrest in Geneina
On January 16, 2021, civil unrest was reported in the Geneina area in West Darfur as a result of violence between Masalit and Arab tribesmen — groups that have had a long history of conflict over land and water resources. Tensions have continued to grow in the days since this recent bout of violence, resulting in:
About 183,000 displaced people in the Darfur region, with an additional 3,500 who crossed the border into Chad*
At least 470 deaths and 300 injuries   
An estimated 149,000 displaced people in West Darfur alone*
In crises such as these, women and girls are especially vulnerable. While women and girls in Sudan already face challenges due to their gender, these challenges become more pronounced when they are living in displacement camps as a result of violence in their communities.
The United Nations High Commissioner for Refugees (UNHCR) states that "sexual and gender-based violence (SGBV), including domestic violence and alcohol abuse, increases in such circumstances. Women and girls may be attacked as they look for firewood or water outside the camp", and "As financial resources are depleted, adolescent girls are married off at increasingly younger ages".
A Trusted Partner
Over the last several years, World Relief Sudan has become a trusted agency among the Sudanese people, other NGOs and the Sudanese government. This trust enabled our team to quickly respond to the latest humanitarian crisis in partnership with UN agencies and other INGOs.
World Relief Sudan was recently awarded $900,000 in emergency funds from the Sudan Humanitarian Fund (through the UNDP) to provide immediate humanitarian assistance.
Our emergency response thus far has included provision of potable water and emergency latrines, hygiene promotion training, mobile health services for pregnant women and children under five and distribution of basic non-food items for 39,000 internally displaced persons.
Unique Challenges for Women
World Relief Sudan is well aware of the specific challenges which women and girls face in such environments and is taking measures to prevent violence, protect vulnerable beneficiaries and support the agency and voices of women in their communities.
Among the many projects to provide for the immediate needs of displaced people, the emergency response team is working to ensure that all people in displacement camps have a clean water source less than 1km from their temporary dwelling.
These water points are fenced, to reduce the possibility of violence around these areas, as violence towards women is common when women travel outside of their villages to collect water. By reducing the distance to water points and fencing them in, women are at far lower risk of being attacked.
In addition, WASH (water, sanitation and hygiene) committees are being formed — and are composed of at least 40% women — to monitor the use and maintenance of said water points.
WASH committees are important because they ensure regular maintenance and orderly use of the access points. When women are on these committees, they can better emphasize the protection of women and children at water access points.
What's more, because these committees are made up of local residents, they will continue in their work long after World Relief has left the area.
Challenging for Change
As the conflict in West Darfur continues, women, girls, men and boys are all receiving effective emergency services from World Relief Sudan to mitigate their present challenges.
These services are provided with special emphasis on gender protection and representation, challenging communities to change the way they engage with one another, and empowering women to take leadership roles in their communities.
---
*Update: As of May 12, 2021, the number of people displaced by the current conflict has increased:
151,400 IDPs in Geneina (West Darfur) from Jan-April 2021
65,000 newly displaced IDPs in April alone
Total of 237,000 people displaced by conflict in the Darfur region in the first 4 months of 2021 – which is more than 4 times those displaced by conflict in all of 2020.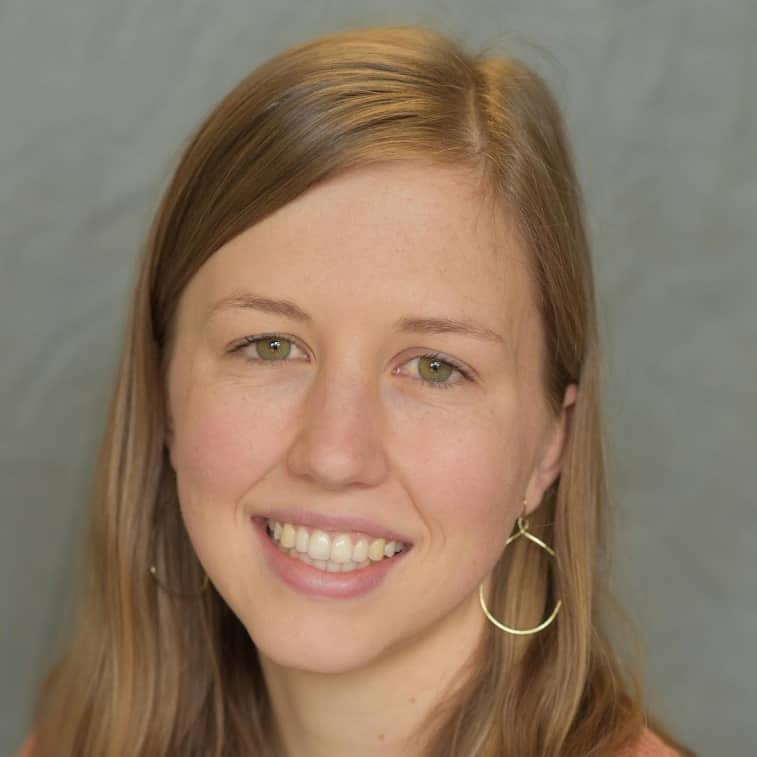 Lydia Dawson serves as World Relief's Humanitarian and Disaster Response Unit Program Officer in Sudan, and in disaster response worldwide. Prior to joining World Relief, Lydia worked in homeless services and community development in Oregon and California. She is passionate about equity and honor for underrepresented groups, both locally and internationally.