World Relief, along with a host of other evangelical organizations, recently penned a letter to Ivanka Trump urging her "to use her significant influence within the administration" to end the suspension of an anti-trafficking law that has provided safeguards to unaccompanied minors.
Ivanka is the daughter and an advisor to the president of the United States. Recently, at a roundtable discussion with victims of human trafficking, she referred to human trafficking as "arguably the gravest of human rights violations."
At World Relief, we agree with her assessment. We believe all people are created in the image of God, and human trafficking gravely violates the dignity found within each person. But the recent change in immigration policy could leave unaccompanied youth who arrive at the U.S.-Mexico border exposed to increased vulnerabilities to human trafficking.
The William Wilberforce Trafficking Victims Protection Reauthorization Act (TVPRA) was passed in January 2008 and ensures unaccompanied minors are afforded due process while they await their cases to be reviewed. It also ensures minors are protected from harm under the care of the Department of Homeland Security.
Unfortunately, those protections have been suspended since March, leaving unaccompanied minors at risk of harm. At World Relief Triad, we work with several young people who have already endured incredible hardships and are seeking safety in the U.S., and many of these unaccompanied minors already have family ready to welcome them.
I think of young girls like Rosa* who, in an effort to escape sexual violence, flee their homes only to be lured into jobs or other homes under the guise of protection and are taken advantage of again. Often, these young women flee to the US to the only remaining family who may offer them protection and a home. Sometimes these young girls, like Rosa*, are pregnant by their victimizers, and they undertake this journey to protect themselves and their children. Their love and incredible resilience is something to behold.
I also think of young boys like David* who leave their homes because of gang violence. Imagine a world where daily, someone threatens to take your life and the lives of your family members. This is the reality for many young men who come to the U.S. in search of safety.
Previously, the provisions outlined under the TVPRA ensured these youth had a safe place to stay at detention centers while their cases were reviewed. Once their cases were approved, these youth would either be reunited with family members already living in the U.S. or connected to resettlement agencies like World Relief. At World Relief we were able to connect these vulnerable young people to counselors who could walk with them through their trauma, offer guidance through our immigration legal services programming and help integrate them into the community through ESL classes, job placement and social activities like youth soccer leagues.
Unfortunately, without the protections of the TVPRA, hundreds of vulnerable youth are being denied these life-saving services and are being expelled to their countries of origin where they face the threat of violence and exploitation again.
In March, DHS cited public health concerns amidst the ongoing COVID-19 pandemic as the reason for taking such measures. But, as we state in the letter:
"The recent acknowledgment from DHS that children are being tested and expelled to their countries of origin only after testing negative for COVID-19 demonstrates that these children do not present a risk of bringing further incidence of COVID-19 into the U.S. We must not allow COVID-19 to serve as a pretext for abandoning our national commitment to standing for vulnerable children and against the scourge of human trafficking. Our faith compels us to speak up for these children."
Join us as we advocate for these vulnerable youth by reading and signing on to our letter to Ivanka Trump.
*Names have been changed to protect the individual's identity.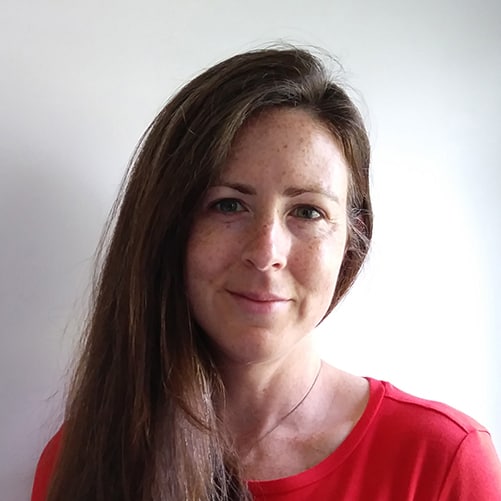 Rachel Parker serves as the Anti-Human Trafficking Services Program Manager at World Relief Triad. She supervises and coordinates outreach and direct services for survivors of both labor and sex trafficking, and collaborative responses across North Carolina's Piedmont Triad. Rachel supervises the coordination of the Triad Rapid Response Team and the Triad Labor Trafficking Task Force to support victim identification across Guilford, Forsyth, and Davidson Counties and provides training for professionals, communities, and churches across NC.