At World Relief, we believe that every single one of us is made for change — both in our own lives and in communities across the globe. This holiday season, we've created a list of companies and products that embody our commitment to change in our Made for Change Gift Guide.
Each of these companies is committed to serving those in vulnerable situations by partnering with World Relief. When you purchase a gift from this gift guide, you'll not only support the work of World Relief, but you'll be investing in small businesses across the U.S as well.
So what are you waiting for? Shop the gift guide, and create the change you know you were made for.
---
For the woman (or man!) in your life that wants their outside to shine as brightly as their inside, pick up a few face masks from Musee Bath's newest line, prettyinside.
Prettyinside is built on the belief that all women are beautiful, that they are created in the image of God and that beauty is more than skin deep. Empower the women in your life to take a look in the mirror and channel their inner strength, courage and beauty. All prettyinside products are sourced with the best plant-based ingredients for your skin. The packaging is 100% recyclable, and a portion of all sales go to support refugee women through the work of World Relief.
"World Relief is one of the foremost organizations addressing the needs [of refugees], and because this is a beauty brand and it's targeted to women, I wanted to work with somebody that worked a lot with women and children. We are incredibly excited to be partnering with World Relief are so thankful for the work they do that makes a difference in the lives of so many women around the world." – Leisha Pickering, founder
---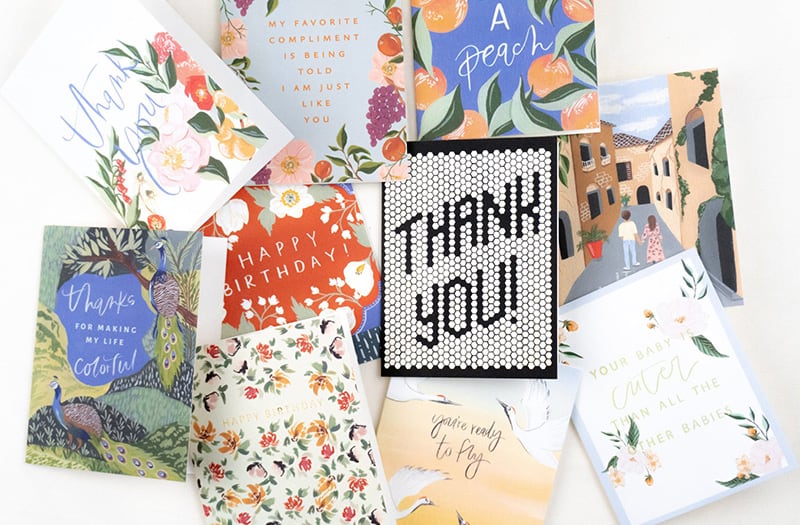 For the writer and kind-hearted giver in your life, shop owners Taylor and Justin have created a series of notebooks, greeting cards and art prints that your loved one is sure to enjoy. Each gift is inspired by Taylor and Justin's love of nature, travel, community and warmth. A portion of each purchase goes to support World Relief!
---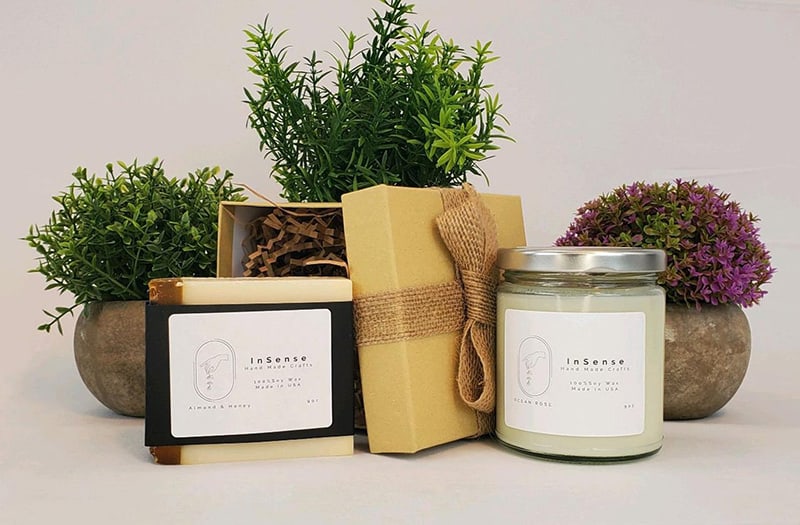 For the people in your life who need to indulge in a little self-care, InSenseUSA is your go-to shop. This collection of candles, soaps and bath bombs are all handcrafted with love in Wheaton, Illinois.
Shopowner Al Alsaadi and his parents fled their home in Iraq several years ago and were eventually resettled in the U.S. They got connected with World Relief, and with hard work and a resilient spirit, they rebuilt their live in the Chicago suburbs. Al is now a design engineer, part-time college professor and small business owner. He's excited to give back to World Relief because of how much he feels World Relief has given to him.
"I am excited to give to World Relief simply because I wouldn't be here, and I would not succeed in my life without World Relief. From the first day I came to the States up until to this moment — of having my own small business — Word Relief is on my side helping me. We are in this life to change someone's life. We might be planning on doing it or not, but if we stop for a minute and think through it, we might have changed someone's life just by smiling and saying good morning." -Al Alsaadi
---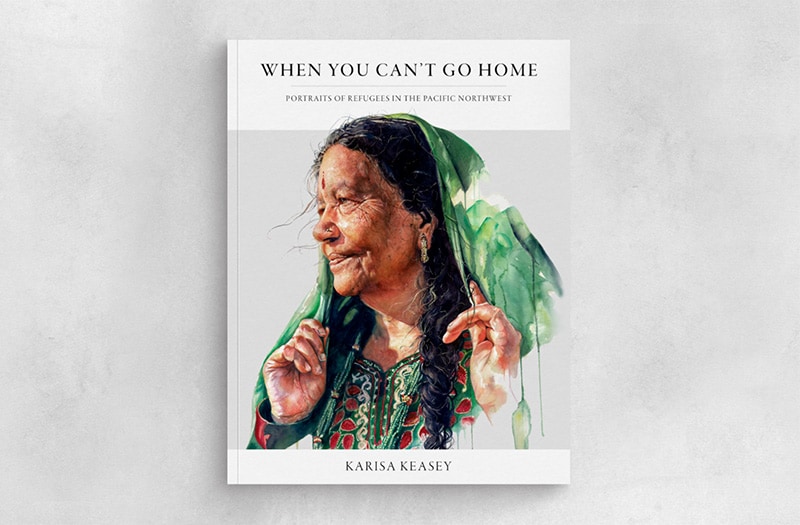 This beautiful book is perfect for the avid reader and art lover in your life. Seattle-based artist Karisa Keasey spent two years interviewing refugees and painting portraits to accompany their stories. She combined the artwork and stories in this stunning book you can purchase on her website. 50% of the profits will be donated to World Relief.
"These are tough times right now and we are all in need of healing. Healing happens in community, and community happens by pouring into others. World Relief embodies this community and knows what it is like to walk alongside some of the most vulnerable." – Karisa Keasey
---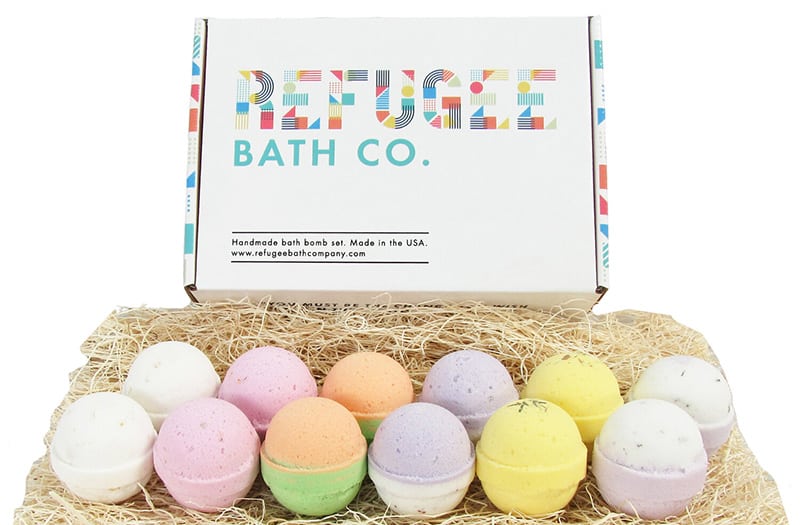 Love. Energy. Nourish. Soothe. These are just a few of the words used to describe the bath bombs from Refugee Bath Co. whose mission is to provide opportunities for refugees in Washington to thrive.
Give the gift of fun and indulgence to a special friend or family member in your life, and why not throw an extra bath bomb set in the cart for yourself? When you enjoy these products, you make a difference in the lives of refugee women and men in the United States, as a portion of their profits are donated to refugee support services.
---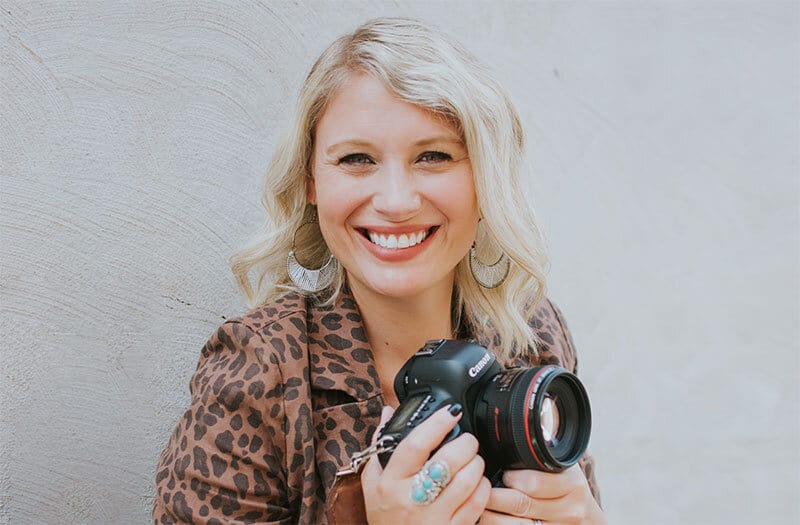 Not sure what to get your parents or grandparents? How about a family photoshoot? Mark a special moment in your life with a photo package from Illinois-based photography studio, Hawa Images. Studio owner Roxanne Engstrom believes in the power of story to inspire people to empathy and action and donates a portion of her proceeds to World Relief. Roxanne is now booking for 2021.
"I believe welcome is part of who God intends His people to be and partnering with World Relief continues to expand my view of the world and our interconnectedness with one another. We are made to be molded and changed by God and one another. I see a clearer and fuller picture of the kingdom of God from my friends who have been on the immigrant and refugee journey, and I am so thankful to learn from and with them. "
– Roxanne Engstrom
---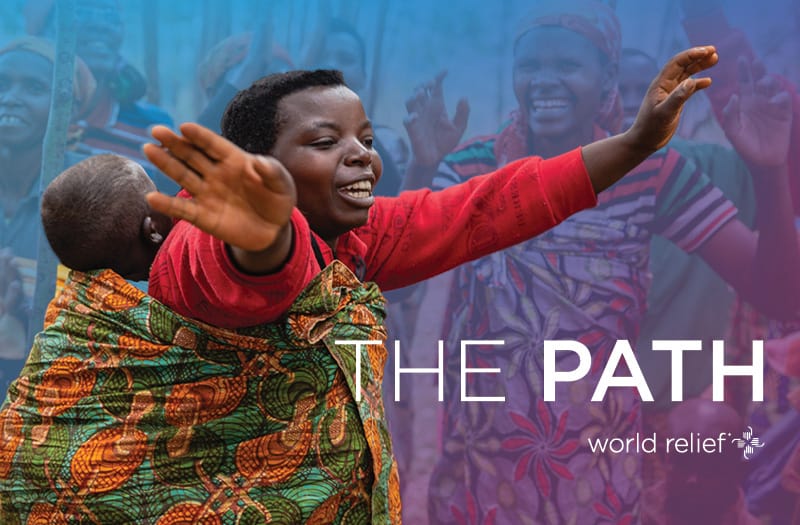 Give the gift that keeps on giving. For the person in your life who is passionate about advocacy, justice and fighting back against poverty, violence and oppression, gift a membership to The Path — World Relief's monthly giving community.
The Path community is committed to advocating for people in vulnerable situations and doing whatever it takes to see our world transformed. Through their gifts each month, Pathmakers create welcoming communities and provide vital services for refugees and other immigrants; they reduce early marriages and support women's empowerment initiatives across the globe; they build resilience and create lasting change in communities around the world, and so much more.
Gift The Path and spread the gift of lasting change.
---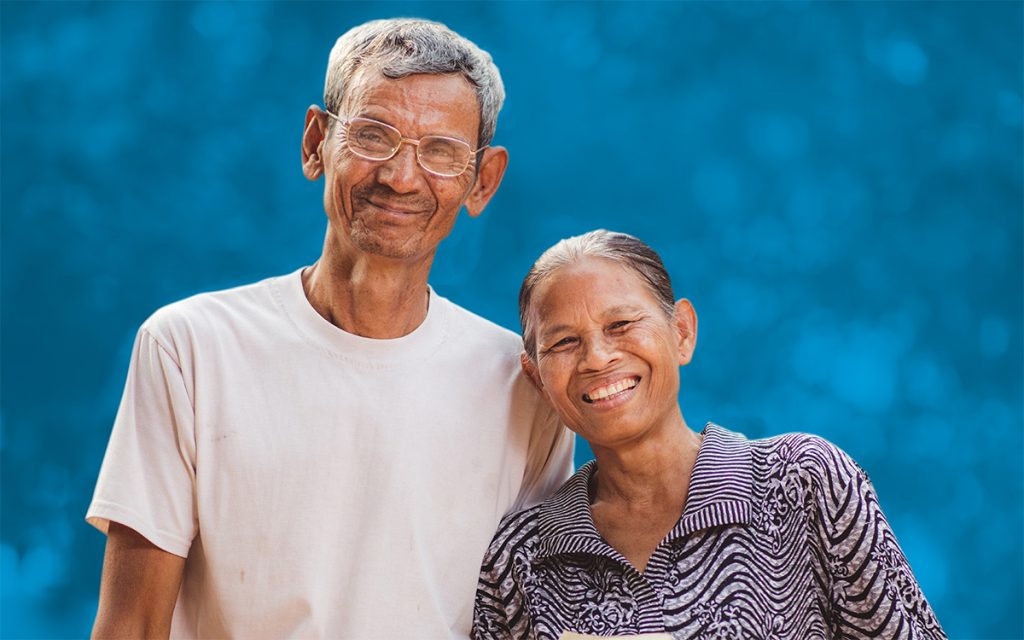 Did you know your Amazon purchases can support World Relief? They can through Amazon Smile! Every time an Amazon Smile customer makes a purchase, 0.5% of the price of eligible purchases will be donated to a charity of your choice.
If you can't find what you're looking for from one of the amazing businesses in this gift guide, or if you're already shopping on Amazon, then follow the steps below to shop on Amazon Smile and Amazon will donate to World Relief on your behalf:
Visit smile.amazon.com and sign in to/register for your account
Type World Relief Corp. of National Association of Evangelicals as your selected charity
As you shop, be sure you're using smile.amazon.com to make purchases (the same products are available on smile.amazon.com as on amazon.com or the mobile app).
---
Rachel Clair serves as a Content Writer at World Relief. With a background in creative writing and children's ministry, she is passionate about helping people of all ages think creatively and love God with their hearts, souls and minds.