Share the Gift Pt. 2: Paying it Forward to Empower Women in Turkana
Tomorrow is Giving Tuesday. We invite you to share-the-gift by paying it forward alongside women in Turkana County.  Earlier this month you heard about a powerful share-the-gift project in Karebur Village, Turkana.
500 miles north, in Kachoba Village, another share-the-gift project is also taking root. This time, it's combating malnutrition while empowering women to take on new and important roles within their families and community.
---
Sharing the Gift in Kachoba
Turkana has predominantly been a patriarchal society. Men are the leaders and the heads of the household and are responsible for making decisions concerning family wealth including slaughtering livestock for food and/or choosing which livestock gets sold or traded.
In this pastoralist community, it is common for the men to leave the home weeks at a time, taking the livestock out to graze where they can find food. In better times, households would have food in the reserve. They would slaughter an animal, cut the meat into thin strips like spaghetti then hang it out in the sun to dry completely. Then, they'd salt the meat and keep it above the fireplace which is always smoking, thus preventing the meat from rotting.
If one household was running low on food, a neighbor might put some of their meat in a pot to make some broth and offer it to others. Again, hands meeting in the pot! 
Today, however, climate change and drought is threatening their very way of life. As the livestock is dying off, there is less meat for people to eat, and the remaining livestock struggle to produce milk. Malnutrition is rampant and is affecting children under five at increasingly high rates.
As the primary caregivers of the home and children, women have valuable insights into their family's needs. And yet, they are not consulted on decisions that affect livelihoods, livestock or daily food intake. In order to combat malnutrition in Kachoba, women need to weigh in.
Care Groups and Creative Problem Solving
Many of the women in Kochoba are involved in World Relief's Care Group program, where together they began brainstorming new food options to improve household nutrition. 
Initially, the mothers proposed milking goats, but concluded they would have a hard time finding adequate feed for their goats. The cyclic drought caused by climate change has made foliage — a goat's source of food — hard to come by. Underfed goats cannot produce an adequate amount of milk to feed their families.
As the women talked further, they proposed the idea of chickens. Chickens are smaller animals so they are easier to feed. And while men typically control decisions related to livestock, they see chickens as too small for them to worry about.
In 2021, World Relief gifted 50 participating women with four chickens and one cockerel. The women agreed that once their chickens reproduce, they will give away a similar number — three chickens and one cockerel — to another lady in her community.
Because men don't care for chickens, women are able to have an asset in their hands that they can control, and which can significantly improve nutrition at the household level.
They're also able to make decisions about whether or not they want to sell one of the cocks or chicks to purchase something they need such as medication for a sick child. Although the project is less than a year old, we are seeing improvements in the way families relate to one another. It has helped women a great deal.
Moving Together Toward Lasting Change
The share-the-gift project is just one part of an expansive community development project in Turkana. The local church networks in the area continue to supervise these projects, ensuring that the seed of love first planted by World Relief will saturate the entire community so that every household has the chance to receive and improve their livestock.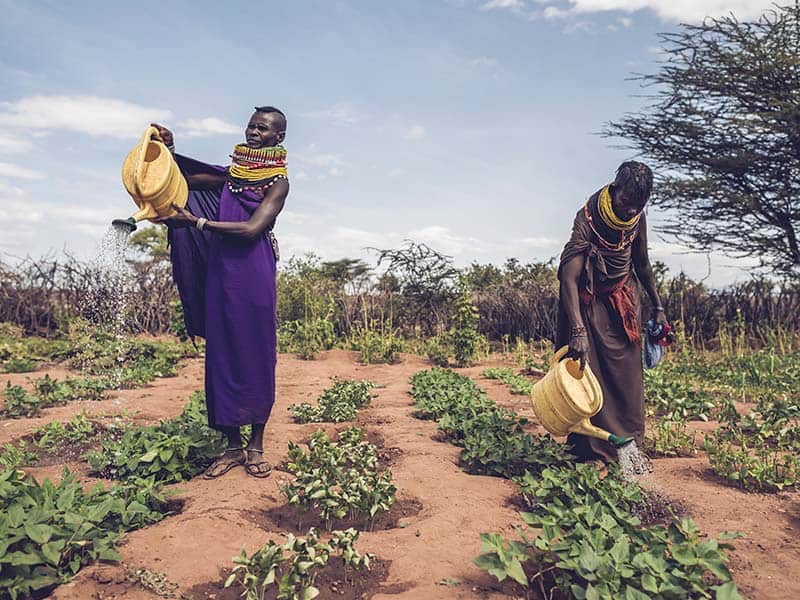 That's where the whole joy today is. We are not just creating solutions for people to have food to be stronger. We are creating solutions that are wholesome, uprooting the community from poverty, to a place of holistic transformation, where they are able to take charge of their destiny.God loves his people and is infinitely interested in their welfare. That statement is true whether someone is a project coordinator or implementer (like our staff) or a project beneficiary. We are moving together, growing and learning together as we seek to create lasting change in our communities and around the world.
Share your gift this Giving Tuesday by paying it forward on behalf of a friend or family member. When you give today, you'll receive a digital card to send to your loved one, letting them know about the lasting change their gift is creating.
---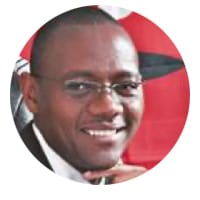 Elias Kamau serves as Country Director at World Relief Kenya. He has over 20 years of experience in humanitarian and development work in various countries including South Sudan, Somalia, Haiti, Kenya and Sudan. He started his career as a schoolteacher rising to the position of Director of External Studies and Continuing Education and successfully trained teachers in and out of Kenya. Exposure to the plight of refugees while serving as an education and training consultant in the sprawling Dadaab Refugee camps in Northern Kenya marked a turning point in his life. He resigned his position with the government feeling called to those vulnerable people. He went on to serve them in some of the poorest parts of the Horn of Africa where he held various positions with reputable International organizations including CARE, Norwegian Church Aid, International AID Services and World Concern among others before joining World Relief. Elias lives in Nairobi with his family including his wife Phelista and two children; a girl and a boy. He enjoys making friends and sharing the love of Jesus.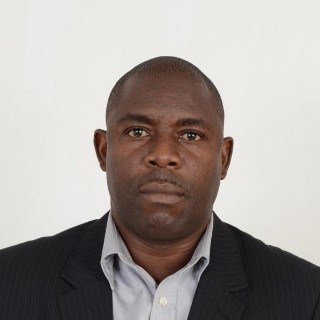 Oliver Otsimi serves as the Turkana Program Manager at World Relief. He holds a Bachelor's degree in Environmental Studies (Community Development) and post graduate trainings in Horticultural Crop Production and Post-Harvest Technology, Agribusiness and Marketing. Oliver is studying for a Masters degree in Project Planning and Management at Maseno University. Oliver's ambition is to positively transform poor households achieve food security and prosperity to enable them live a life of dignity as intended by God. He is married to Pamela and they have two children.