"Jesus Was a Refugee." Recently, I've seen that message all over — on billboards, TV ads, on t-shirts, debated on social media and beyond. Much of this messaging is part of a broader campaign called He Gets Us that aims to help people recognize that Jesus was a human being who can identify with us in our humanity.
That's a powerful reality for the more than 32 million refugees in our world today, a number unprecedented in recorded history. Jesus "gets" them because, early in his human experience, the Gospel of Matthew tells us that he was forced to flee the threat of Herod's persecution. He was carried by Joseph and Mary to Egypt, beyond Herod's dominion, where they would be safe from the genocide inflicted by a jealous ruler on the little boys of Bethlehem.
Many of today's 32 million refugees know viscerally what it means to awaken in the middle of the night and to flee with what little they could carry, as an angel instructed Joseph to do. To feel danger just behind them. To complete a grueling journey only to arrive in a new land and a new culture with the ongoing grief of the loss of one's homeland. Jesus presumably lived all of that in his fully human flesh as a small child. And millions today find solace in that reality. He gets them.
But was Jesus really a refugee?
We now have formal legal definitions for the term "refugee" in both U.S. and international law: refugees are those outside of their countries of origin who are unable or unwilling to return because of a well-founded fear of persecution on account of their race, religion, political opinion, nationality or membership in a particular social group. But, of course, these definitions did not exist when the holy family made their journey.
Some, especially on social media, have vehemently insisted that Jesus was not a refugee — perhaps defensive at the implication that their preferred refugee and immigration policies to keep most, if not all, refugees out might actually have harmed the incarnate God.
But while it is clear from the biblical text that Jesus was displaced by a credible threat of persecution, it's fair to ask just how he would fare under our contemporary policies — as theologian Glenn Butner Jr. does in a new book, Jesus the Refugee: Ancient Injustice and Modern Solidarity.
Butner argues that Jesus largely satisfies the contemporary legal definition of a refugee, but it's debatable whether the journey to Egypt took him "outside of his country of origin," since Egypt and Bethlehem were both part of the Roman Empire. Perhaps it's more precise to characterize the holy family as "Internally Displaced Persons" — those, including more than 60 million people in our world today, who have been forced to flee their homes but remain within the boundaries of their countries.
Would Jesus have faced the barriers many families fleeing persecution face today?
Perhaps Jesus was actually an asylum seeker: asylum seekers profess to meet the definition of a refugee. They say that they're afraid of persecution on account of one of the enumerated grounds — but they're not ensured protection under the law unless and until they have demonstrated (to the satisfaction of the governing authorities of the country where they hope to find refuge) that they indeed qualify. Sometimes they lack documentary evidence of the credibility of their fear. Would Joseph have cited an angelic message as his evidence that persecution was likely for little boys in Bethlehem? Would that have satisfied an Egyptian immigration judge?
Fortunately for our Lord and Savior and his earthly parents, there's no evidence in the biblical text that they faced any barriers to finding refuge in Egypt. But the Gospel of Matthew gives us very few details about their experience there. We're left to speculate: were they welcomed, seen as a potential threat or simply ignored? Did Jesus learn to speak his first words with a different accent than his parents? Did Joseph easily find work, or was he told that he would be "stealing" a job from an Egyptian carpenter?
Decades later, in one of his final sermons before his crucifixion, Jesus commends certain individuals for having welcomed him when he was a stranger. The disciples are confused: "When did we see you a stranger and invite you in, or needing clothes and clothe you?" (Matthew 25:38). They did so, Jesus says, when they welcomed one of "the least of these brothers and sisters of mine" (Matthew 25:40). Jesus identifies himself perpetually with the vulnerable and the stranger — which, at least early in his life, he himself was.
Does Jesus' story shape how we respond to refugees and other immigrants?
Whether Jesus would satisfy the precise legal definition of a refugee or not, what's clear for those of us who profess to follow him today is that an unprecedented crisis of forced migration — with more than 100 million people forced from their homes, experiencing displacement similar to what Jesus experienced as a child — presents an unprecedented opportunity to demonstrate love for Jesus himself.
At World Relief, it's our great privilege to partner with local churches both across the United States and in various other parts of the world to welcome and care for refugees and others who have been displaced. From our U.S. refugee resettlement program's foundations in the 1970s, we — and the tens of thousands of church-based volunteers who have partnered with us — have resettled more than 300,000 individuals, motivated by Jesus' challenging words in Matthew 25. As Evelyn Mangham, the cofounder of World Relief's refugee resettlement program said, the Christian response to an unprecedented global refugee crisis is "simple":
"Respond to what Jesus said, that's all: 'I was hungry, and you gave me something to eat. I was thirsty and you gave me something to drink. I was a stranger' — refugee — 'and you took me in… Inasmuch as you did unto of the least of these my brethren, you did unto me.' It's simple obedience."
---
Are you ready to create a more welcoming and just world for refugees and other vulnerable immigrants? Learn how you can join us today.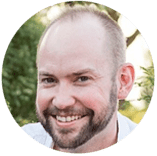 Myal Greene has a deep desire to see churches worldwide equipped, empowered, and engaged in meeting the needs of vulnerable families in their communities. In 2021, he became President and CEO after serving for fourteen years with the organization. While living in Rwanda for eight years, he developed World Relief's innovative church-based programming model that is currently used in nine countries. He also spent six years in leadership roles within the international programs division. He has previous experience working with the U.S. Government. He holds B.S. in Finance from Lehigh University and an M.A. from Fuller Theological Seminary in Global Leadership. He and his wife Sharon and have three children.