Around the world, faith leaders are often trusted, respected and influential members of society. For decades, World Relief has seen the impact that working alongside faith leaders and communities can have in the face of natural and man-made disasters.
From the earliest days of the COVID-19 pandemic, we knew that the local church was uniquely positioned to support communities through this global disaster. However, it cannot be denied how challenging the pandemic has been for faith communities.
In Rwanda, frequent and serious lockdowns in the first year and a half of the pandemic prevented social and faith gatherings. Faith institutions were closed for months on end, rendering many faith leaders' ministries and livelihoods a minefield to navigate.
At the same time, faith communities in many countries were largely left out of initial nation-wide responses to COVID-19, including vaccination rollouts. And yet, research has shown that religious factors are the third most frequently cited reason for vaccine hesitancy globally, making involvement of faith actors in COVID-19 vaccination efforts imperative.
Building on our existing work of empowering local churches to serve the most vulnerable, World Relief stepped in to fill these gaps.
Across the globe, we have equipped church leaders with prevention messages and, as vaccines became available, trusted information and training to help accurately inform conversations and decision making in congregations. What's more, in places like Rwanda, we helped churches provide food and basic necessities to those most impacted by shutdowns.
Together, even as doors closed on church buildings, we were able to support pastors and churches to continue being the church during this crucial time of response. — mobilizing faith communities to care for the vulnerable in the fight against the virus.
---
Putting the Right Tools in the Right Hands
In Malawi, DR Congo, Kenya and Rwanda, much of our work to engage faith leaders and their communities in the fight against COVID-19 is happening in partnership with USAID through the SCOPE COVID-19 project.
Through SCOPE COVID-19, we have created and organized trainings for faith and community leaders on how to engage faith communities in dialogues promoting COVID prevention and vaccination. These trainings use story-based curriculum created by World Relief and designed to put trusted information in the hands of community and faith leaders.
Access to accurate and updated COVID-19 information has been especially important for people like Uwambajimana Marie Claire in Rwanda. As a prayer leader in her local church, she knew that people were looking to her for guidance on vaccines. "If I could not accept the vaccine," she said, "no one in the group would accept it."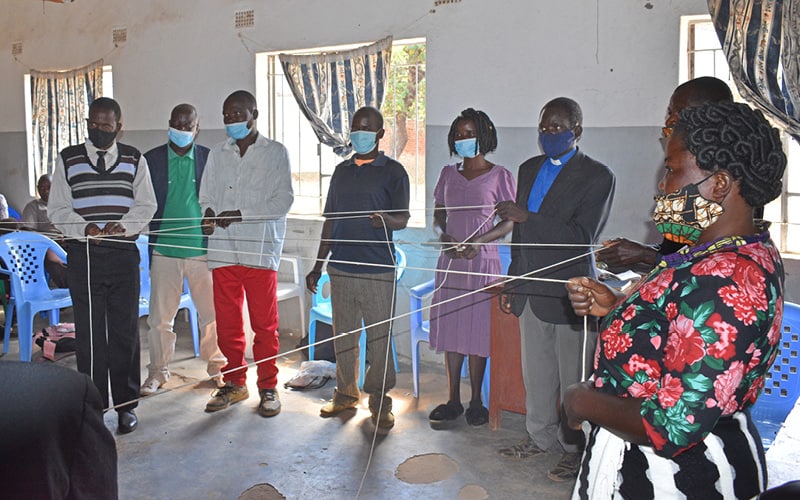 As in many places around the world, Marie Claire had heard frightening rumors about the COVID-19 vaccine. Distrust of the vaccine ran deep in her community, and she wanted to find out the truth. So Marie Claire prayed that God would reveal to her what was true.
When she participated in World Relief's SCOPE COVID-19 training session on Risk Communication and Community Engagement, Marie Claire found answers to her prayer and to her questions about the vaccine.
"During the training," Marie Claire said, "I heard that to fight against the pandemic, the vaccine is crucial. After hearing examples of many past pandemics that ended, resulting from vaccinations, and hearing the testimony of other believers who were vaccinated, I realized that I was headed in the wrong direction."
Marie Claire decided to get vaccinated, and now she's encouraging others in her community to join the fight against COVID-19 by getting vaccinated, too.
The World Relief COVID-19 curriculum used to train people like Marie Claire has been so successful at mobilizing faith communities at both the local and national level against COVID-19 that it has been adopted by the ministries of health in Kenya and Rwanda to be used by other partners throughout the countries.
Multiplying Faith Leader Impact
World Relief is currently working closely with over 11,230 local faith leaders through SCOPE COVID-19. As these leaders are equipped with accurate information, they're driving conversations about COVID-19 in their communities.
Some leaders are leveraging regular radio talk shows and have reached an estimated 11,342,732 people across four countries so far. Others incorporate reliable prevention and vaccine information into faith gatherings or visit members of their communities door-to-door to share information and provide guidance.
Many congregants are reporting that the example of their faith leaders is building their confidence in the effectiveness of prevention measures and the safety of COVID-19 vaccines.
This is especially making an impact on vaccine uptake in these communities. To date, World Relief has directly supported the administration of vaccines to 241,590 individuals through SCOPE COVID-19.
One World Relief Rwanda volunteer shared that when vaccines first became available, they couldn't find a single person in their faith community willing to get vaccinated. "[But] since faith leaders got involved," they said, "it's a different story. The church engagement in this fight has obviously made a tremendous impact."
Leading the Way in Faith
Today, we are continuing to press forward alongside faith leaders in the fight against COVID-19 in Sub-Saharan Africa. Through SCOPE COVID-19, we've seen once again that faith leaders — when engaged consistently and intentionally at the national and local levels — can and will help their communities meet the needs of the most vulnerable.
Even as vaccination rates increase, the residual effects of COVID-19 remain devastating and the need for local communities of faith to act in love and mercy towards their neighbors remains high. At World Relief, we remain committed to equipping faith leaders around the world to lead their communities towards health, restoration and transformation.
Read more about our global response to COVID-19 and how you can help us care for those most affected by the pandemic.
---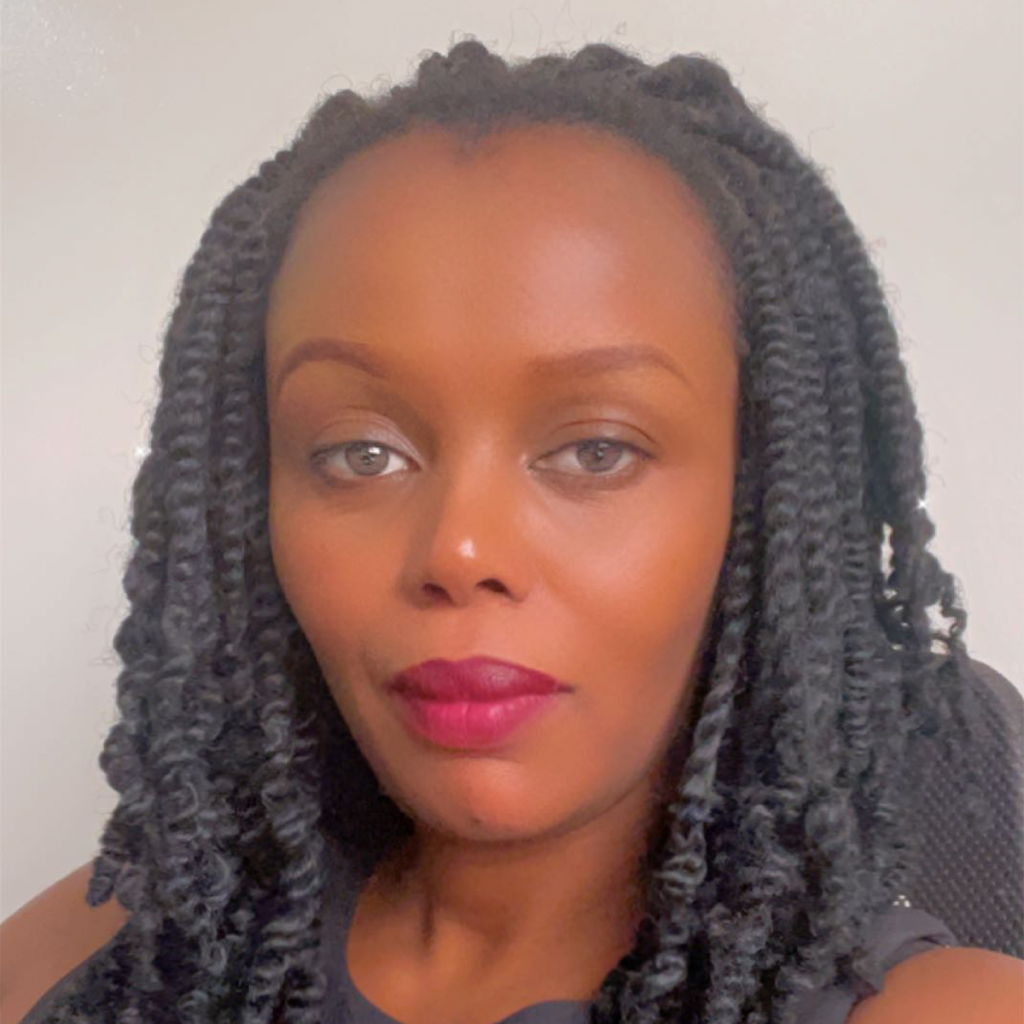 Sonia Karibagiza is a Rwandan Communications Specialist with 10 years of technical experience. She is passionate about educating the public and ensuring their safety. Since the beginning of the COVID-19 outbreak, she has been responding as a part of various teams implementing communication strategy under the Rwanda Joint Task Force on COVID-19, including managing World Relief's SCOPE COVID-19 project in partnership with USAID until February 2022. As the project manager, she coordinated engagement of local leaders, health actors and faith leaders.