A Conversation with Jenny Yang and Matthew Soerens
Joe Biden and Kamala Harris will be sworn in as the next President and Vice President of the United States at noon today, January 20, 2021. The Biden-Harris administration has a proposed set of policy goals that they hope to accomplish in their time of office, one of which includes increasing the refugee ceiling to closer to the U.S historical average number at 125,000.
Recently, World Relief's Matthew Soerens and Jenny Yang sat down to discuss what raising the refugee ceiling means for the United States, for World Relief and for refugees around the world.
In this conversation, you'll hear Jenny answer questions like: Is there a precedent for an incoming president changing the ceiling mid-fiscal year? How does COVID-19 affect this plan? Would the increased ceiling affect World Relief's work? What can I do to help newly arrived refugees?
Listen in on their conversation to get these answers and more.

If you prefer to read instead of listen, access the audio transcript here.

---
Links for Listeners:
Matt and Jenny shared several ways that you can support refugees by getting involved with World Relief. Check out the links below for resources and partnership opportunities:
Advocate
Contact your congressional representative in support of refugee resettlement.
Welcoming the Stranger
Read the book and download the discussion guide to host a small group or book club.
Join The Path
Welcome refugees arriving in the United States and create lasting change in communities across the globe by joining The Path.

---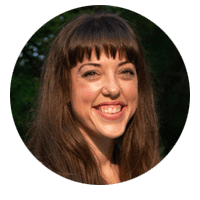 Rachel Clair serves as a Content Writer at World Relief. With a background in creative writing and children's ministry, she is passionate about helping people of all ages think creatively and love God with their hearts, souls and minds.