It was 3 p.m. on a Tuesday afternoon when we got the call. A woman in the Congolese community had contracted COVID-19 — the first of what would turn out to be many cases for the Congolese living in the Quad Cities area. My mind raced with questions as we worked to determine the best plan of action: Does her family have everything they need? Does she understand what the word quarantine means? How many people has she come in contact with? Can we help her while also keeping our teams safe and socially distant?
We were able to connect with her on the phone and talk through the things her doctor had told her. We tried to ease some of her fears regarding the sickness and hoped this would be an isolated incident. Unfortunately, the virus had already started to spread, and over the next several weeks, 60% of the Congolese community would contract COVID-19.
The last several months have been a whirlwind as we've sought to manage all the unexpected challenges that have shown up in the face of this global pandemic. While our staff and volunteers have navigated their own challenges working from home, caring for kids and taking in the ever-changing and often confusing news cycle, our clients are even more confused than we are.
This situation is anything but ordinary. To have been forcibly displaced from your home is traumatic enough. But then to arrive in America only to face a pandemic and growing racial tensions can be shocking and isolating. Many of our clients have fled their home countries because of things like violence and ethnic and religious persecution. The events unfolding in America right now are fear-inducing for many refugees.
Similarly, most of our clients come from very high communal societies. Not being able to gather for worship, break bread together or visit a neighbor to help with child-rearing is a foreign and bizarre concept. It's culture shock on a whole new level, and it's why our team is so committed to regularly checking in on our immigrant clients and innovating new virtual programs in the midst of this crisis.
At World Relief Quad Cities, we offer a number of different services including Citizenship Classes, Immigration Legal Services, English Language Programs, Youth Mentoring and a culturally appropriate food pantry (meaning that in addition to fresh fruits and vegetables found in most grocery stores, our food pantry also contains many of the staples our immigrant neighbors would have eaten in their home countries).
Prior to the arrival of COVID-19, all of these services were offered in-person. Closing our physical office in mid-March meant we had to make major adjustments to our service model so that our clients could still access the resources they needed and feel connected to their new community.
Our citizenship classes were put on hold, and our food pantry transformed into a drive-through service. The second Monday of every month, around 300 clients pull up outside our office and we hand them a bag of food through their car door. For clients without cars, we deliver the food directly to their homes.
Likewise, our English classes and youth mentoring programs have become a hybrid of online learning mixed with work packets that we put together and deliver to our client's homes. The packets include fun activities that families can do together to learn English. We send out new packets every two weeks, and we have been incredibly grateful for the ways our volunteers have stepped up to serve in these new ways.
These last three months have been a challenge I never imagined I would have to endure — working remotely alongside my husband who is also working remotely, trying to homeschool three kids while also making sure everything at World Relief Quad Cities stays on some sort of a normal schedule has been a lot to handle. But right alongside these challenges I've seen hope, strength, resilience and community rise up, and as a result, we've been able to establish new partnerships that may not have happened without the forced need of COVID-19.
The Rock Island Health Department has come alongside us to develop COVID-19 messaging to help educate our immigrant communities. UnityPoint Health has partnered with us to assemble and distribute boxes of masks, gloves and cleaning supplies to our clients in need. We've collaborated with Community Health Care to organize a COVID-19 testing site, and we've been awarded funds from organizations that have never donated to World Relief before. Those funds will allow us to reach more immigrant and refugee families with important COVID-19 information.
There's an old Nigerian proverb that says, "It takes a village to raise a child." I think the same holds true for a non-profit organization like World Relief. It truly takes a whole community to support and serve the most vulnerable — especially in times like these when sickness and the realities of racism threaten the new foundation our immigrant neighbors are trying to build. The generosity we've experienced throughout this pandemic has been nothing short of a miracle, and my hope is that refugees and other immigrants in our community experience it as a sign of love and welcome amidst the chaos.
Our church partners have been beyond generous, awarding us with grant money from their endowments and donating extra funds for the food pantry. We had a volunteer ask for bikes on social media and within two days we were able to deliver over 30 bikes to families in need of safe transportation. We also had a generous group of teachers from the Rock Island Head Start program gather money to purchase food for several of our families who recently lost loved ones in a tragic car accident.
As we move forward into a season of reopening and all of the unknowns that come with it, my hope is that morale remains high and our commitment to one another remains strong regardless of what comes our way. I pray that my team would know how valuable each of them are and how grateful I am for the unique contributions each of them brings. I pray our clients would know that we will be here with them through every step of this journey. And I pray that the church would rise up in its commitment to the most vulnerable, remembering that true greatness comes when we lower ourselves to lift others up.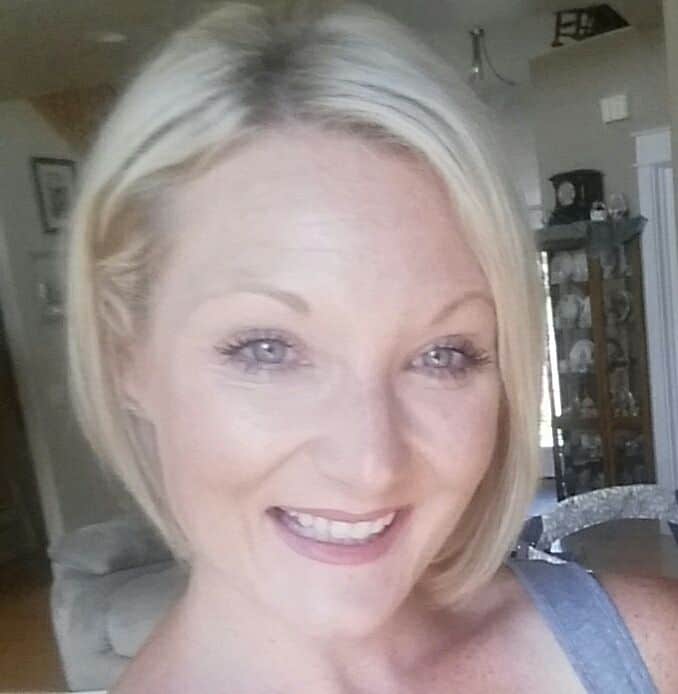 Laura Fontaine is the Director of World Relief Quad Cities and has been working with World Relief since April 2018. Laura grew up in various countries throughout Eruope as an Army Brat, which ignited her passion for working with and serving people from different cultures. She went on to study abroad in London, conduct research on development and security in South Africa and teach diplomacy and economics at the college level in China. She holds a B.A. in International Relations and History, and an M.A. in International Security and Arms Control with an emphasis in Strategy.