"I will say of the Lord, 'He is my refuge and my fortress, my God, in whom I trust.' He will cover you with his feathers, and under his wings you will find refuge; his faithfulness will be your shield and your rampart."
— Psalm 91:2 & 4
---
Unexpected Visitors
Take a walk around the Stoung District in Kampong Thom Province, a district where one of our World Relief Cambodia (WRC) offices is located, and you'll notice a growing number of unexpected visitors popping up along the roadside as you go.
These visitors, or scarecrows, have been set up by residents to protect their homes and businesses against the COVID-19 crisis. The belief that scarecrows can ward off viruses and disease is rooted in animist belief in Cambodia and presents a challenge for our staff as we work to provide accurate prevention messaging about COVID-19.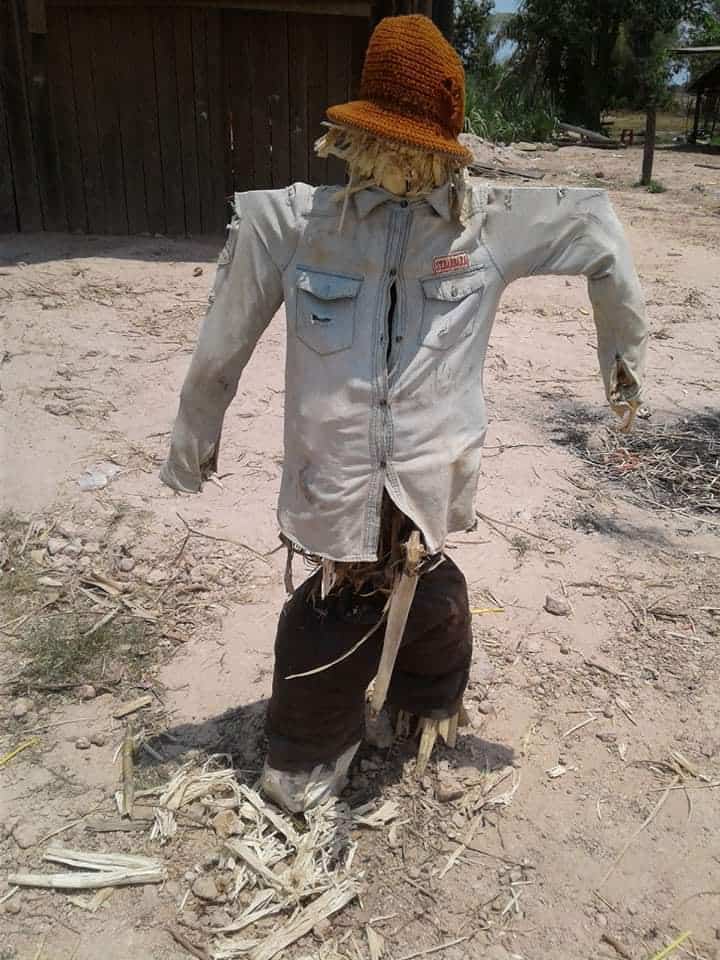 Much of our time at WRC is spent supporting a growing number of home churches throughout the country and facilitating group learning environments on topics such as health and nutrition, child development, anti-trafficking and financial literacy. When we became aware of the coronavirus earlier this year, we got to work creating lessons and messaging that we could incorporate into our group-learning model.
But as the number of infections rose throughout Cambodia and across the globe, the Cambodian government made the call to no longer allow people to meet in groups. This posed a problem for our ministry since just about everything we do is group-based.
Thankfully, I work with an incredibly hardworking, faith-filled team. They quickly adapted to making individual household visits, sharing prevention messaging and ensuring everyone in their communities had correct information. Our staff don masks on their visits and share the prevention messages from a safe social distance.
Innovation Across Programs
The new prevention lesson we created is called "How to prevent COVID-19." It includes a poster that illustrates prevention methods, specific handwashing instructions and symptoms of COVID-19. Every household we visit is given a copy of the poster to display in their homes, and we encourage everyone to share the information with their neighbors. As of April 24th, our thirty-four community-based staff had visited over 4,000 households in 200 villages, facing risk wisely and with God-rooted courage.
We've also added new messaging, which are delivered through home visits, to our existing programs in order to address the unique problems families are facing due to the coronavirus:
In our Savings Groups, we developed a "Smart Money" handout that will help people make wise financial decisions during this crisis.
In our Care Groups, we developed key messages for families with kids under the age of five to help them make extra effort to prevent COVID-19.
In our Home Churches, we developed a daily devotional to direct believers toward spiritual truths that can provide hope and comfort during this difficult time.
In addition to this, we're very aware of the needs that people with disabilities are facing during this crisis, the possibility of increased domestic violence and the need for information regarding stress management. Our team is prayerfully brainstorming ways to address each of these issues.
Fighting Fear with Spiritual Truth
Overall, there is a general sense of fear and unknown in Cambodia. Just like in the U.S., parents are finding it hard to care for children whose schools are currently closed. Families are dealing with job loss, and many don't have safety nets to fall back on. Even some of our staff who are in the at-risk age range feel a sense of unease.
But amidst the fear and the unknown, our team is finding strength and courage through prayer and scripture. Even while we follow strict prevention protocols, we've also been meditating on Psalm 91, taking a cue from David and boldly asking God to protect us from sickness.
We're also encouraged by stories like that of Aunty Arun — a 53-year-old woman living in the S'ang District. Years ago, her family got into some trouble. She lost all her property gambling and spiraled into a season of hopelessness. She stopped praying and stopped believing in God, and her family situation deteriorated.
One of our staff recently visited her home to share our COVID-19 prevention lesson. During the visit, Aunty Arun was reminded of God's love for her and of the truth found in scripture. Our team has reported that Aunty Arun's faith has been renewed and her hope restored. The transformation that is taking place in her family is already evident, and I am grateful for the spiritual renewal that is happening as we seek to serve the physical needs within our communities.
Having communities see our staff really care about their health and well-being sends a powerful message about the love of Christ and the relevance of our ministry.
While I know our journey in responding to COVID-19 has only just begun, I am grateful for the courage and fortitude I see coming out of our Cambodia team and beyond. World Relief has long been a leader in supporting the most vulnerable through times of crisis, and our response in Cambodia is a reflection of the many ways our teams are responding throughout the world. I am grateful for all the ways our staff and volunteers across the globe are continuing to empower churches to stand with vulnerable through this crisis and beyond.
---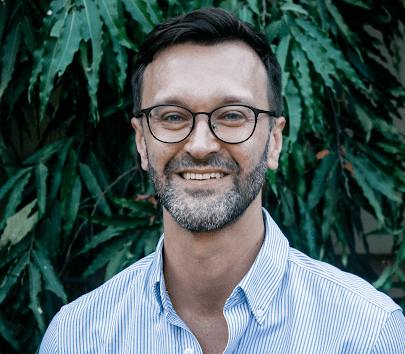 Brandon Prichard joined the World Relief team in 2011 taking on several Director roles at the Home Office in Baltimore. He has served as the Director of Economic Development and finished his service in the home office by serving as the Director of Program Resources. In 2018 he moved with his wife, Emily, and four girls to Phnom Penh. He has since taken on the role of Cambodia Country Director, playing a key role in strengthening staff, programming and church empowerment. Brandon has an MBA from the University of Maryland.