4 Things to Know About Recent Conflict in Democratic Republic of the Congo
A new surge of conflict in Democratic Republic of the Congo is exacerbating one of the most neglected displacement crises in the world.
Recently, our team visited one of the large camps for internally displaced people (IDP) located on the outskirts of Goma. We spoke with pastors and members of World Relief's Church Empowerment Zones who had been displaced.
We talked with women and youth, as well as church leaders and municipal authorities who are handling displacement issues. Everywhere we went, people expressed deep sorrow for the families who have lost loved ones due to the cholera epidemic in the camps, for the sisters and wives who have been raped amidst the conflict, for the thousands of children who cannot go to school and are stuck on the main roads with their families.
In all my years of working in the humanitarian and disaster response sector, I have witnessed terrible misery and despair. But what is currently happening in DR Congo is truly mind-boggling. For all those in these camps who have been displaced many times before, they are remembering past conflicts and displacements with great vividness.
While the crisis is heartbreaking, the long slow work of change continues taking shape. At World Relief we're committed to assisting the local pastors, activists and community members who are fighting for change within their own communities.
Today, we're sharing four things you need to know about the most recent conflict in Democratic Republic of the Congo and why it matters to World Relief. Let's dive in.
---
1. The current conflict is centered in the North Kivu province, near Goma City.
In August 2022, clashes resumed between DR Congo's military and rebel group M23. For the last decade, the rebel group had largely been held at bay. But the resurgence of violence triggered a new wave of displacement, violence and hunger in the country's North Kivu province.
The cause of this conflict and the ongoing driving factors are incredibly complex and hotly debated. Since fighting began, the M23 has been active in a large portion of the North Kivu province, surrounding the capital of Goma. In February, the group advanced toward the city causing widespread panic in the region. While they did not reach the city and a ceasefire was put in place, many continue to live in fear and uncertainty.
2. More than 5.5 million people have been displaced as a result of the conflict.
Most of these families and individuals are now living in both formal and informal settlements for internally displaced people (IDPs).
Basic services including access to food and water, are scarce in camps. A recent report by the International Red Cross indicates that 93% of IDPs recently settled in camps in and around Goma are in dire need of essential household items like blankets, cookware and fabric.
Over the last year, education has been disrupted for more than 600,000 children in North Kivu.
Prior to this conflict, many of these individuals and families were living successful self-sustaining lives as farmers, traders, transporters, etc. But in the rush to escape the violence, they left everything behind and it's unclear when it will be safe to return to their homes.
3. People in DR Congo desperately want peace.
While DR Congo is home to more than 100 armed groups operating in the eastern region, citizens are actively finding ways to come together and creatively pursue peace.
Artists in Goma are painting murals to amplify their call for peace and urge people to reject violence. Women across eastern DR Congo are mobilizing their communities, strengthening connections between local authorities and the communities in which they work, documenting human rights abuses and holding perpetrators accountable.
Though the loudest and most consistent narrative coming out of DR Congo is one of war and pain, the strength, resolve and collective push for development and healing must not be overlooked. In fact, much of World Relief's work in the region is spearheaded by local pastors and community members who are working together to unite churches and build peace.
4. World Relief has been partnering with communities in DR Congo for more than two decades and staff are responding now.
Since 2001, World Relief has been working to address the root causes of conflict in Democratic Republic of the Congo and facilitate stability and healing in the country. Village Peace Committees were piloted in the early 2000s as part of an ongoing initiative to disrupt cycles of revenge that have the potential to escalate to violence by focusing on reconciliation and forgiveness.
Today, we're responding in the hardest hit regions near Goma providing food and non-food items as well as hygiene and sanitation aid.
In partnership with local church groups, IDP committees and other NGOs, World Relief is identifying those facing the most acute hunger needs, prioritizing female-led households, people with disabilities and the elderly. Monthly food distributions, consisting of beans, maize, oil and salt, will provide for 100% of household emergency nutritional needs based on internationally-recognized standards.
---
Learn More
DR Congo faces one of the most complex and neglected humanitarian crises of our day. While this may not be making headline news, it's affecting millions of people. Their stories matter and we believe it's important to stay informed beyond the headlines.
Linked below are several stories from DR Congo and from Congolese refugees who are now living in the United States, as well as a few recommended resources for learning more about the history of DR Congo.
Stories from DR Congo:
Congolese Refugee Stories
Learn More About DR Congo
---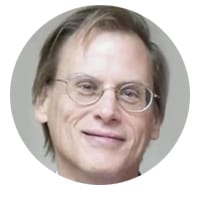 Charles Franzén has been working in humanitarian and disaster response sector for more than 25 years. Prior to assuming the role of Humanitarian and Disaster Response Director at World Relief, he served as the Country Director in Democratic Republic of Congo for five years.