Today, on International Day of Peace, harmony seems hard to find. Friends, families, communities and nations are divided. If you're like us, your heart aches at the divisions driving disunity, conflict and even war around the world. But we believe God's heart is for reconciliation — and wherever God is, there is hope.
World Relief DR Congo's Berger Bireo shares how he came to understand that a unified church has the power to create lasting change in communities around the globe — his own included. This lesson in unity not only shaped Berger's own view of the church, but has motivated him to build peace and call the global church to unite in our common identity as children of God, being agents of peace wherever we go.
*This blog was originally published on Nov. 23, 2020 and was updated on Sept. 21, 2021.
---
"Blessed are those who bring peace, for they will be called children of God. " – Matthew 5: 9
Cycles of Conflict
The Democratic Republic of the Congo (DRC), referred to affectionately as the Heart of Africa — rich in resource, culture and beauty. As the second largest country in Africa, she is home to over 60 million people representing more than 450 tribes and languages.
Although DRC's tribes have lived together for centuries, some influential leaders have exploited their differences and created artificial ethnic rivalries. Sustained conflicts have been fueled by various sources: armed militias, land disputes, the return of refugees and internally displaced people, gender-based violence and the widespread rape of women. As a result, the nation and its people have been engaged in a cycle of conflict and violence which has stolen more than five million lives and kept millions more from being able to realize their full potential.
Since 1996, people have not experienced a notable period of peace. In fact, the majority of children in eastern DRC have never known peace in their lives.
An Instrument of Peace
It's easy to be overwhelmed and discouraged by this conflict-ridden history. There are days when I myself struggle to see beyond these seemingly devastating challenges. Yet I believe that God gave us the very instrument needed to establish peace in DRC: the Church.
I did not always recognize the power the local church could have in bringing peace to DRC. In fact, prior to joining the World Relief team, I worked as a Pentecostal pastor. I loved my congregation, but we were inward-looking, believing our needs and our views were all that was important. Working with World Relief has changed the way I view things. I now see that when the whole body of Christ is united together — regardless of church or denomination – we can move mountains.
At World Relief, we believe that when the church is mobilized to achieve its full potential, it has the power to change our world. The local church offers the greatest hope of reconciliation between classes, tribes, ethnicities and political parties by unifying people under a common identity in Christ. In DRC, I've seen this with my own eyes.
As head of the Department of Mobilizing Churches for Integral Mission, I lead trainings with local church leaders, encouraging them to recognize the positive impact of coming together in unity to address their community's problems. Together, I've witnessed these once divided churches mobilize to serve the most vulnerable — building houses for widows and widowers, visiting the sick and taking care of orphans.
As a field agent, I also facilitated the establishment of 130 village peace committees in some of the DRC's most tumultuous areas. Through this effort, we reunited more than 2,000 divided families, as well as the communities of North Kivu Province, who once saw one another as enemies, but who today come together as friends working toward peace and unity.
Village Peace Committees are part of an ongoing peacebuilding initiative that World Relief has embarked on in partnership with local churches and community leaders in eastern DRC. Each committee is made up of 10 members from various social and ethnic groups in the community who are trained in conflict mediation and relationship restoration, seeking to promote peace between individuals, families and communities. This mediation interrupts the cycles of revenge that have the potential to escalate to violence by focusing on reconciliation and forgiveness.
A Vision for Unity
Today, many local churches have become instruments for transformation and unity in DRC. Five years ago I would not have believed this possible. And it's my greatest prayer that this can be true for the global church, too — that God's people, united around their common identity as children of the Most High, would lead us in the way of Peace.
On the night before He was crucified, Jesus prayed that we would be one as He and the Father were one (John 17:21). The theme extends throughout scripture. Psalm 133 exclaims "how good and pleasant is it when brothers dwell together in unity."
1 Corinthians 1:10 appeals "that there be no divisions among you." And Galatians 3:28 tells us "There is neither Jew nor Gentile, neither slave nor free, nor is there male and female, for you are all one in Christ Jesus."
As Christians, we are called to be agents of peace, and to put our identity in Christ alone. This is no small task, and it is hard work. But I believe this was the very purpose for which the church was created. As followers of Jesus, we must be the shining city upon the hill. We must lead in love because we cannot call people to live differently if we ourselves cannot gather together in peace and unity.
Each night, my family and I gather in prayer for DRC. We pray for the people of our nation, for sustainable peace and for DRC to serve as an example of the change that is possible when once divided churches and communities unify for peace.
Take the next step to build peace and lasting change in communities across the globe by joining The Path. Now through September 30, 2021, when you join The Path with a monthly gift, your entire first year of giving will be matched up to $100,000.
---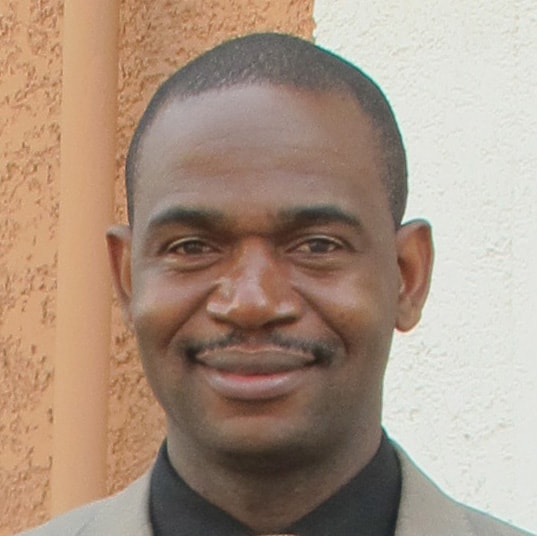 Berger Bireo has been working with World Relief DR Congo since 2013. He started as a conflict resolution facilitator and is currently Deputy Program Coordinator and Chaplain of World Relief Congo. He is passionate about working for social, economic and spiritual change for World Relief staff and their families, as well as for whole communities in order to create peace for the sustainable development of God's children.