World Humanitarian Day
Every year on August 19, we celebrate World Humanitarian Day — a day that commemorates humanitarian workers who, despite all odds, continue to provide life-saving support and protection to those most in need.
Around the world, people suffer daily from extreme poverty, violence, famine, displacement and much more. At World Relief, we seek to serve the most vulnerable in these situations, confronting these complex humanitarian crises with innovative and sustainable programs.
Providing life-saving assistance during an emergency is just one way we get to be the hands and feet of Jesus. Today, we want to share with you some of the lesser-known crises going on in the Democratic Republic of Congo, South Sudan and Sudan where our staff are faithfully working to assist those most in need.
Food Security in the Democratic Republic of Congo
The Global Food Security Index has been ranking countries' levels of food security since 2012, measured by affordability, availability, quality and safety in access to food. The Democratic Republic of Congo (DRC) has consistently ranked in the bottom four, with one in six residents facing hunger every day. In 2019, the DRC ranked #4, only preceded by Yemen, Burundi and Venezuela.
In Yemen, civil war is causing people to go hungry, in Burundi conflict over land resources is one source fueling the country's perpetual poverty, and in Venezuela, political upheaval has caused massive countrywide inflation affecting the food prices. Yet these countries have not continuously ranked so low on the index the way DRC has. So, why is rampant hunger such an issue in DRC?
Armed groups hiding in the dense tropical forests provide one answer. They wreak havoc on local civilians. Congolese farmers are prevented from accessing their fields; whole villages are raided and sometimes burnt to the ground; gender-based violence has become the social norm, and mass internal displacement has disrupted food supply chains. What's more, unceasing waves of Ebola outbreaks coupled with measles and now a COVID-19 pandemic has only added to the food security crisis.
Education in South Sudan
For Africa's youngest nation, civil conflict broke out shortly after South Sudan gained independence in 2011, pitting ethnic groups and political parties against one another. As is often the case, children silently suffer the brunt of conflict. Yet sadly, education is often the most neglected sector in government and humanitarian response in South Sudan.
Prior to COVID-19, UNICEF estimated that 72% of South Sudan's primary-aged children did not attend school, representing the world's highest proportion of out-of-school children of any country. UNESCO put this number at 2.2 million children, with at least one in three school buildings non-operational due to war destruction, closure or being occupied by internally displaced persons or military groups.
When COVID-19 hit, the South Sudanese government closed down schools, much like other governments around the world. However, the lack of access to education has far more drastic and lasting effects in South Sudan.
The risk of physical and sexual violence increases as does child labor, sex trafficking, childhood marriage and army conscription. Food scarcity also increases as children lose access to school-provided meals, perpetuating the cycles of poverty and conflict and preventing this vulnerable new country from flourishing.
Political Unrest and Economic Insecurity in Sudan
In April 2019, Sudanese protestors peacefully took to the streets and removed former President Omar al-Bashir. Following the coup, a military-led council took power, prompting another series of protests which continue today. These protests aim to decrease inflation, implement greater civilian rule and reform laws that currently restrict freedoms.
Thus far, much progress has been made: alcohol consumption is allowed for non-Muslims, women can travel with their children without first obtaining the consent of a male guardian, female genital mutilation has been banned, and the crime of apostasy (a person's conversion from Islam to another religion) has been abolished. Though these reforms signify positive change toward a more inclusive, democratic society, there is still much work to do.
Security forces have responded violently to some protesters, often resulting in death. Additionally, the economic problems at the root of the protests have made life difficult for the average citizen. Increased inflation rates often make it impossible to afford fuel and food, and widespread food insecurity has only been made worse by the presence of COVID-19.
US sanctions and a host of other factors have only exacerbated these economic issues. Sudan is on the U.S. Government's list of State Sponsored Terrorism, a list that makes it difficult for Sudan to receive aid from international financial institutions, among other limitations. UN Attorney General Antonio Gutierrez has vigorously appealed for Sudan to be removed from this list so that the country can be reintegrated into the global economy, but to no avail thus far.
How We're Responding
Though these situations can seem intractable, we believe the love of God and the work of His people can bring about lasting change in each of these countries. At World Relief we're adapting to these constantly changing circumstances and finding innovative ways to serve our beneficiaries through humanitarian assistance and life-saving interventions.
---
In DRC, 3,500 farmers receive direct assistance in improved agricultural techniques, helping alleviate hunger for 164,000 individuals across three highly food insecure provinces.
---
In South Sudan, 50,000 students are educated through World Relief supported schools. Recently, one primary school in the Bentiu camp for Internally Displaced Persons ranked #1 in the country for primary student exam score results. During COVID-19, we continue to employ innovative approaches by encouraging student access to national radio learning programs.
---
And in Sudan, we're providing malnutrition treatment to over 34,000 children under the age of 5 and pregnant women. We're also giving agricultural support and food distribution for over 62,000 direct beneficiaries, and we're further addressing economic crisis and resulting food insecurity by integrating livelihoods training throughout our programming.
---
Please join us in prayer for our brothers and sisters all over the world who suffer from various humanitarian crises. May we all see the hand of God at work even, in our darkest moments.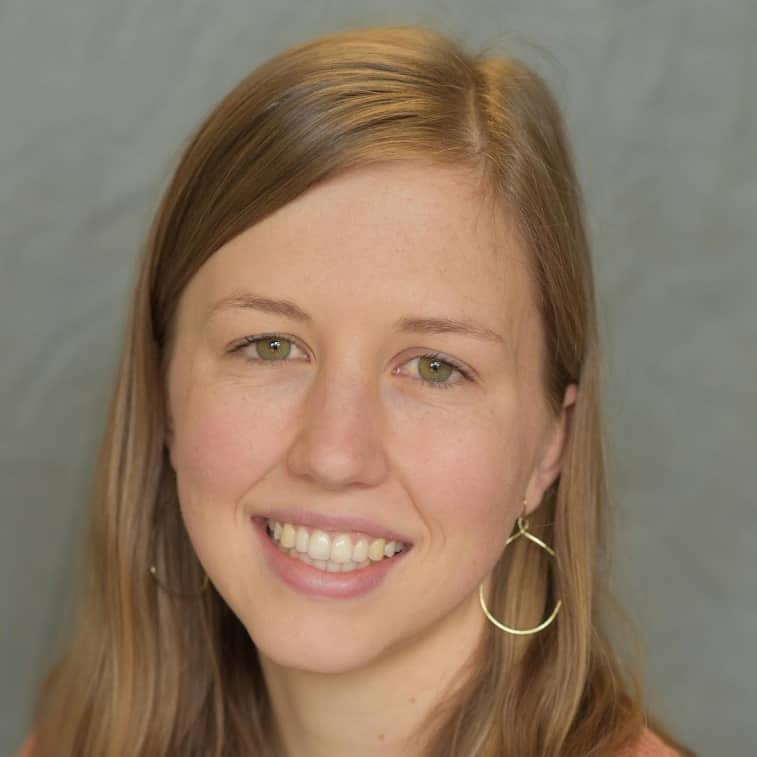 Lydia Dawson serves as World Relief's Humanitarian and Disaster Response Unit Program Officer in Sudan, and in disaster response worldwide. Prior to joining World Relief, Lydia worked in homeless services and community development in Oregon and California. She is passionate about equity and honor for underrepresented groups, both locally and internationally.
Amanda Patterson serves as World Relief's Humanitarian and Disaster Response Unit Program Officer in DR Congo and South Sudan. Prior to joining World Relief, Amanda worked overseas as a humanitarian responder to refugee and conflict emergencies in Niger, South Sudan, Greece, and Ethiopia with a large Christian NGO. She is passionate about helping others experience the beauty and diversity of God's creation through art, nature and cultural engagement.