These days, peace feels hard to find. International conflicts, ongoing fall-out from COVID-19 and climate disasters can all disrupt our peace and well-being. Yet, at World Relief, we have the privilege of working alongside people who have overcome some of life's great challenges, finding personal peace even in the midst of difficult circumstances.
That's why, as a part of our inaugural World Relief Youth Writing Contest, we asked participants in World Relief Durham's Mentorship Program to reflect on how each of us can be peacebuilders in our own lives and in the lives of those around us.
We are proud to announce Muhammad Hasham Ahmad as our 2022 contest winner! As the leaders of tomorrow, we believe refugee and immigrant youth have important things to say today — things we can all learn and grow from, no matter our age or where we've come from.
In his essay below, Muhammad shares how he believes we can all find peace, even in the midst of life's challenges.
---
Peace has become a fancy word nowadays. Everyone likes peace but not everyone has it!
For me, peace means to be satisfied — to have a quiet and calm state of mind or simply to be in a situation where you are not worried about anything. From this definition, we can assume not everyone has peace.
Every year, there are millions of people who migrate because of problems they face that make them lose their peace. People leave their home country, some leaving their family and friends, to go to a new country in the hopes of finding peace.
Do you think they find their peace as soon as they land in a new country? No! They still have to face many problems in those new countries too — like my mom did.
She came to the U.S. without knowing any English. At first, she wasn't able to communicate, but as time passed, she learned English well enough to be understood.
But still my mom worries as millions of thoughts cross her mind every day. Thoughts like: how am I going to provide for my children, myself, housing, insurance, finding work? How are my family back home doing? And many more worries…
Now, let's talk about how children can lose their peace. Some come to the U.S. with little to no ability to write or speak English because they didn't have the opportunity to go to school — like I didn't.
Nowadays, all kinds of people lose peace in childhood because they are worried about living up to society's standards. Standards like having good grades — fun fact: in an Asian household like mine, you better bring a report card home with all A's! — a successful future, handling bullies at school, stress from moving, leaving old friends, getting along with new people and much more.
It is natural to lose peace while going through all of this. Everyone wants peace in their life, but not everyone knows how they can find it.
Peace may not be easy to find, but I remember something my teacher once said: "It is human nature to never be satisfied with what we have, so we worry about what we don't have. If you keep worrying about something you can't control, you will lose what you can control. So focus on your present rather than the future."
This helps me find my peace.
We all should work on ourselves to become better, more peaceful people. Focus less on the expectations of others and worries about the future, and you will most likely find peace.
Lastly, I think peace should be as important as breathing. What happens if we don't breathe? We die! In the same way, not having peace of mind slowly kills you every day and every moment. We lose our concentration and our ability to act and be in the present moment.
So work with the things you can control to save yourself from dying every day. That's how we can all live a happy and peaceful life!
Pave the Path to lasting change. For young people like Muhammad, finding peace in a new home takes time. You can help create more opportunities for immigrant and refugee youth to heal, thrive and share their voices by joining our community of committed, monthly donors, The Path.
---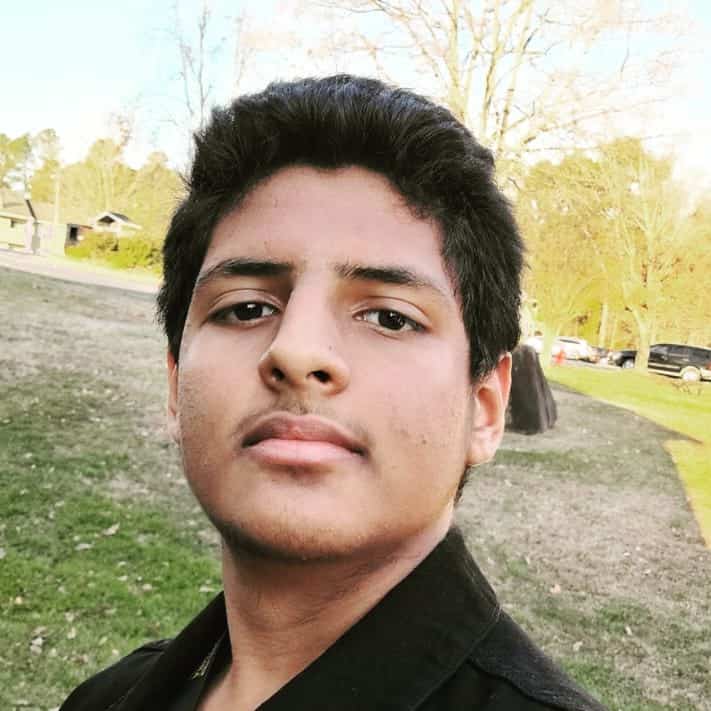 Muhammad Hasham Ahmad is 15 years old and lives in Durham, North Carolina. He came to the U.S. with his family four years ago after leaving his home country of Pakistan. He loves writing and making people laugh with his stories.