Leveraging Relationships to Serve the Most Vulnerable
A Critical Moment
We are facing a critical moment in the global COVID-19 crisis. While many parts of the U.S. are reopening, the crisis continues to unfold in Africa and other parts of the developing world. While official case numbers remain modest in many countries (due, in part, to limited testing capacity) the severe effects of the pandemic are being felt.
Our international staff are reporting growing signs of economic strain and increasing poverty. Economically, local currencies are losing value, bread and other staples are becoming scarce commodities, and many of those living day-by-day on a day's wages are going without food because they've been unable to make sales in local market places. In many parts of the world, families live on less than $2 a day and children struggle with malnutrition.
In April, Oxfam predicted that the pandemic "could push half a billion more people into poverty" in these regions, "[setting] back the fight against poverty by a decade." Similarly, the World Food Program has forecasted famine of biblical proportion with the potential for the number of people facing life-threatening food insecurity doubling.
In the countries we serve, we are seeing concerning signs. Even though testing capacity is extremely limited, many countries are seeing sharp increases in the number of confirmed cases — some as high as 50% in a single week. And in countries where cases aren't officially growing at high rates, other signs of virus spread — such as increased cases of pneumonia and other illnesses — continue to rise.
Learning from the Past
I saw firsthand the lasting effects of disease during the AIDS epidemic when children were left orphaned, and when World Relief served communities in DRC severely affected by Ebola. Without action, there is potential for similar devastation from COVID-19. But there is also hope — local churches, community health workers and local leaders are in the fight daily. Like AIDS and Ebola, this crisis is bigger than something each village can take on by itself. With effective global partnership, we can equip these men and women to help prevent exposure, recognize and treat the infected and mitigate the social and economic vulnerabilities associated with COVID-19.
Now is not the time to withdraw from our global responsibility to love our most vulnerable brothers and sisters abroad. Instead, it's time to lean in with compassion and justice.
Leveraging Relationships
At World Relief, we are committed to serving and empowering the world's most vulnerable. That commitment was true before the COVID-19 crisis, and it will continue to be true long after case numbers have declined. Our international teams have already taken steps that could greatly reduce the number of deaths worldwide. They've trained local churches and health workers, improved health facilities, provided lessons on proper handwashing and educated households about COVID-19 symptoms.

We believe education and awareness will continue to be our greatest ally in fighting the effects of COVID-19. As we've seen in the U.S., rumors spread easily, prompting FEMA to build an entire website dedicated entirely to coronavirus rumor control. Internationally, we've encountered superstitions in places like Cambodia where scarecrows have been erected in some communities to scare off the virus. In several countries, we've heard reports of individuals with respiratory illness fearful to seek treatment or testing because of stigma. As a result, ongoing efforts to saturate communities with accurate public health information through public awareness campaigns is imperative. Leveraging trusted community voices such as religious leaders is essential in overcoming rumors and stigma.
In the past, this approach has proven invaluable in containing disease. At the onset of the AIDS crisis in Africa, World Relief worked extensively with churches to help break stigmas associated with the virus. And in recent Ebola responses, local churches played a critical role in dispelling rumors, locating and protecting the most vulnerable, training medical personnel and educating the community. As we respond to COVID-19, we are continuing to leverage our relationships with over 3,000 local churches in Africa to share critical, accurate information about how the disease is spread and what should be done if someone suspects a case.
Respond With Compassion
While many countries in which we work continue to have a wide range of varying restrictions, our local network of volunteers and community leaders are using creative solutions to continue our existing life-saving and life-improving services, while also honoring social distancing requirements. The already vulnerable populations we serve are the most at risk of increased hunger, poverty and violence as a result of the social and economic effects of the pandemic. Continuing agriculture and food security programs, economic development activities and child protection activities are crucial.
As we move into this next phase of responding to the coronavirus, our local networks will continue to play a vital role in addressing the economic, health and food security concerns that the virus has brought on. Our commitment to empowering and equipping them in this fight remains steadfast, but we cannot do it without the continued prayer and support of our donors.
To learn more about how we're responding to COVID, go to https://worldrelief.org/covid-19/, and be sure to follow our live updates here.
---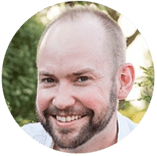 Myal Greene has a deep desire to see churches worldwide equipped, empowered, and engaged in meeting the needs of vulnerable families in their communities. In 2021, he became President and CEO after serving for fourteen years with the organization. While living in Rwanda for eight years, he developed World Relief's innovative church-based programming model that is currently used in nine countries. He also spent six years in leadership roles within the international programs division. He has previous experience working with the U.S. Government. He holds B.S. in Finance from Lehigh University and an M.A. from Fuller Theological Seminary in Global Leadership. He and his wife Sharon and have three children.