SCOPE: Faith Leader Engagement
The Critical Role of Faith Leaders
Faith leaders are often some of the most influential leaders in their communities and are uniquely placed to identify and meet the needs of those in the last mile. Faith leaders and faith communities often play crucial gatekeeping and influencer roles, helping to determine the success of community-based work in middle- and low-income countries. However, faith leaders may lack the necessary skills and knowledge to engage in helpful ways on health issues. The SCOPE project is engaging faith communities so that they can contribute to the reduction of preventable maternal and child mortality and morbidity by increasing demand for reproductive, maternal, newborn and child health (RMNCH) services and creating an enabling environment for social norm change for Family Planning (FP).
SCOPE engages faith communities through a multi-layered approach built upon World Relief's decades of work doing faith-led community development in some of the world's most remote and hardest-to-reach communities. When faith leaders are engaged as true long-term partners in this work, they can be transformed from obstacles or bottlenecks to the best allies and partners on the ground.
Faith Engagement Throughout SCOPE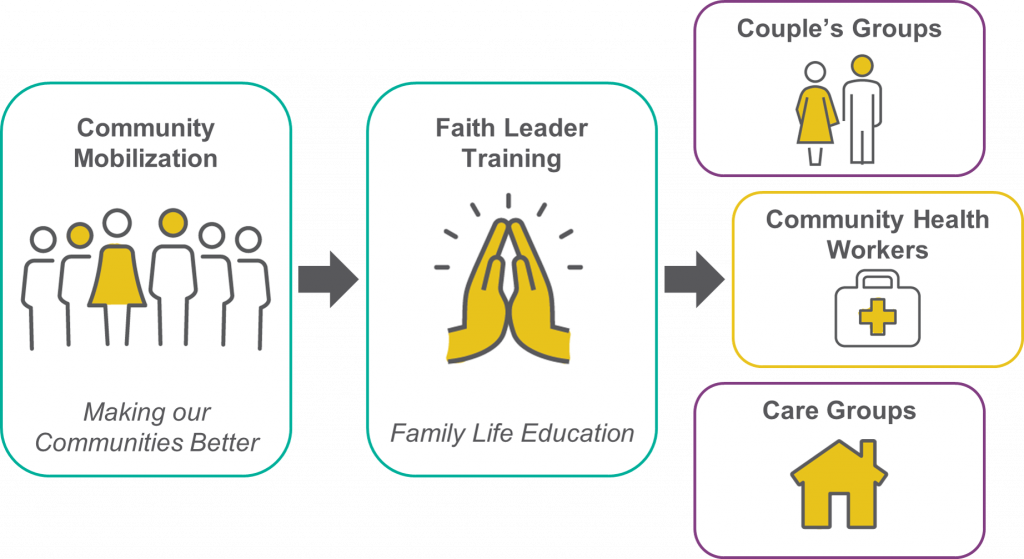 Faith Leader Engagement Curriculum
In addition to the English versions below, each module has been contextualized and translated into local languages for the relevant implementing SCOPE countries. If you'd like to access copies of these resources please reach out to Laura DePauw, SCOPE Knowledge Management Advisor.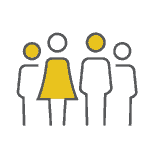 Making Our Communities Better
Helping faith leaders and faith communities understand their role in community development and to envision how improving the health of families, especially mothers and their children, will benefit their communities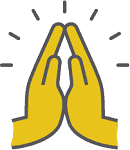 Family Life Education
Equipping faith leaders to communicate about sexual and reproductive health from Christian and Muslim perspectives
Learn more about the SCOPE project